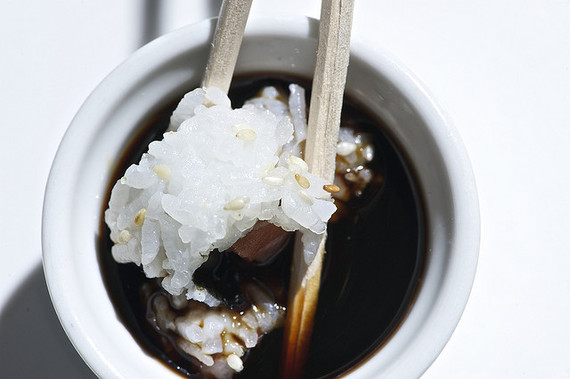 Photo by Thor, Creative Commons, via Flickr.
As a poet and a teacher, I hear this too often from those who have either been compelled to disassemble poems (in a class) or who are wishing they could enter into the world of poems, because something tells them it might just be worth it if they could stick around --
I want to say, "You don't need to 'get' poetry, the way you don't need to 'get' your dinner." Imagine if you were compelled to analyze the full experience of onions brought to an almost candied state, tucked tantalizingly into the perfume grains of fluffy basmati rice, topped with a rich lentil dish seasoned with an indecipherable mix of ginger, garlic, onion, and ten kinds of spices -- from turmeric and cumin, to cinnamon, fennel and clove. Imagine being told you must identify the measures, the reasons for the combinations, the names of every spice, the history of each ingredient, the intentions of the chef. It would be a great way to kill a meal, unless you are a cooking aficionado or wish to be one.
So, let us stop killing the poetic experience, and instead invite those at the poetry table to savor the dish set before them. Sure, this could include analysis if a person felt an extra wish to know: How was this dish put together? How could I put just such a dish together myself? But the emphasis would be elsewhere: Eat this poem. Enjoy.
How to accomplish? What should be the baseline we provide, to help others "eat and enjoy poems"?
If we are teachers, we often feel compelled to engage in the analysis approach, until a poem is made inert. We could, however, make analysis optional and leave it to the student to choose how she analyzes, if at all. Surely, if we are not teachers, we have even more leeway to make the invitation to poetry broad and welcoming. (For instance, we might say, "Hey, you can take a poet to work on a popsicle stick. Oh, and here are some poems by that poet and a bit of the history of her life.")
Whether we are teachers or poetry ambassadors to the world in general, here are 5 more ways we can make poems more approachable (edible?):
1. Remind people that they don't need to like all poems. It is perfectly admissible to dislike a poem, just as it's perfectly admissible to dislike Brussels sprouts.
2. Encourage people to sample a variety of poems, perhaps by reading a poem a day. Form, culture, and voice can have a lot to do with whether or not we end up enjoying poems.
3. Read poems aloud to each other, without any pressure to "get the poem." It's like sharing music (or a good meal).
4. Engage in a practice of copying out poems. It's not quite like eating with your hands, but we get to touch the lengths and shapes of lines and individual words (think of it like handling good bread).
5. Keep the wishbones. Or, in other words, encourage people to save single lines or phrases they love. These can be used to play with later, to make jealous poem stacks.
Yes, I do all of the above, as a way to simply love poetry. As for number four (hand copying poems), I often do this daily, before I start my writing day. Call it breakfast poetry.
5 Great Collections for Hand-Copying Poems
Here are some of my favorite collections from which to hand-copy poems:
1. Satellite Convulsions: Poems from Tin House, Brenda Shaughnessy and CJ Evans, editors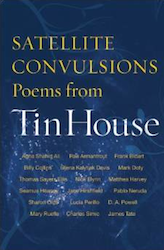 A good variety of voices, including Agha Shahid Ali, Seamus Heaney, Frank Bidart, Mark Doty, Sharon Olds, Mary Ruefle, Charles Simic, Olena Kalytiak Davis, and more. Includes some forms like the ghazal and the sonnet.
2. How to Read a Poem: Based on the Billy Collins Poem "Introduction to Poetry," by Tania Runyan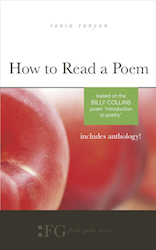 This book is a delightful "in" for how to read a poem. It also features a good variety of voices, including T. S. Eliot, Sholeh Wolpé, William Carlos Williams, Amy Lowell, Carl Sandburg, Louise Bogan, Carmen Giménez Smith, Billy Collins, and more. Includes some forms like the ghazal and the sestina.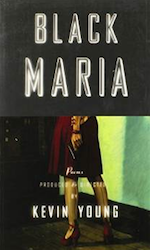 A unique and intriguing voice, with interesting approaches to free form. This one changed the way I write poetry (by hand or otherwise).
4. A Wild Surmise, by Eloise Klein Healy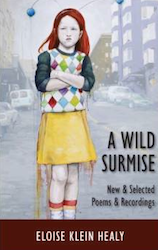 Also a unique and intriguing voice, with free forms that closely mirror the content of the poems. Don't miss the poem about the grackle.
5. Contingency Plans, by David K. Wheeler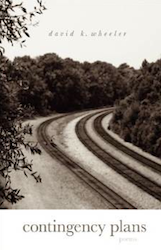 Regional flavor poetry (Pacific Northwest) that includes forms like the villanelle and the pantoum. It also has two of the best sestinas I've ever read.
REAL LIFE. REAL NEWS. REAL VOICES.
Help us tell more of the stories that matter from voices that too often remain unheard.