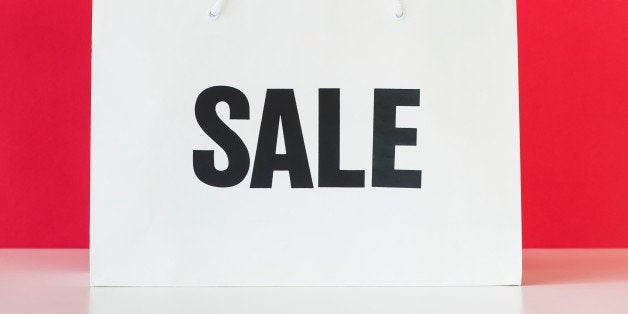 So, you're running a business and understand that selling is your lifeline. Without sales, your business has no chance of survival. Still, when you think about selling your product or service -- UGH! -- you cringe. Sales are not your thing.
I recently spoke with Mike Bundrant, from the iNLP Center, who has a unique view of selling and believes if we simply reframe our mindset, we can drastically improve our sales. Mike says "NLP, short for Neurolinguistic Programming, is a unique set of communication skills that offers business people unique advantages in their communication. In NLP, we discover communication patterns that are most influential and use them with integrity."
Mike shared some strategies from the iNLP Center's Online NLP Sales Training and Certification program. The following simple mantras will make selling much easier by changing the way we think and talk about sales.
It's not sales. You are simply making friends.
Rapport is the first step in any relationship. When you set out to sell something, don't make it about the sale. Focus on making a friend and building rapport. The sale will come more naturally if it is to come at all.
Most people try to build rapport with words. Instead, Mike advises salespeople to build fast and effective rapport with your clients using nonverbal cues. Master nonverbal rapport and your level of influence will soar.
It's not sales. You are just helping people as much as possible.
Most products and services are intended to fill a want or need. Instead of worrying about the sale, focus on your clients' wants and needs. Learn all about them. Naturally, the features and benefits of your product will factor in.
When you focus on filling wants and needs rather than selling something, your clients may experience that you care about them, which is great for referrals and long-term relationships.

It's not sales. You're facilitating good decisions.
As a salesperson, you'll be more effective in the long run if you care about helping your clients make good decisions. Mike said, "I remember walking into a car dealership once and the sales person announced that she wasn't there to sell me a car. She was there to help me make the best decision possible for us. I bought from her."
When you take this stance, you'll engage in the process of helping the client do what's right for his or her life. Again, this a great long-term strategy for building relationships and getting solid referrals. People will trust you because you're interesting in helping, not just cramming a sale down their throat.
It's not sales: You're giving people something of value that they want.
Effective sales people understand the value their product has to offer. Are you convinced of your product's value? This is a critical first step. If you're not proud of your product, don't expect someone else to be.
Remember, clients come in with desires to invest their money into something of value. Focus on the value proposition, not the money.
It's not sales: It's all about offering choices.
Think of yourself, not as a salesperson, but a facilitator. Throughout the process, you'll be offering your clients choices. Each decision they make moves them further or closer to making a purchase. Focus on each choice in the sales process, rather than obsessing whether or not they will ultimately buy from you.
As self-employed and small business owners, learning how to become a professional sales person is essential to your success. Overcoming your preconceived notions of what selling is can be challenging. But Mike's advice shows that selling doesn't have to be stressful or frustrating.
Change your perceptions of selling, increase your communication skills, and see your sales skyrocket.
Calling all HuffPost superfans!
Sign up for membership to become a founding member and help shape HuffPost's next chapter