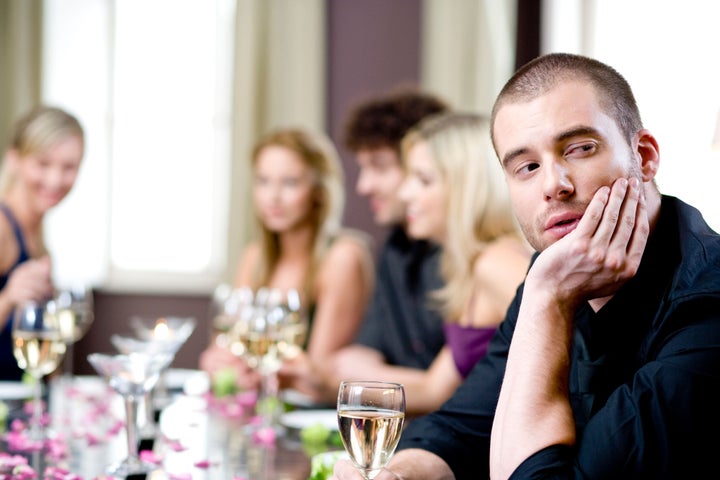 Your wedding day. It's going to be one of the best, most special days of your life. You want to enjoy every minute. So of course you want to make it last as long as possible.
Better stop right there. In that case you need to be giving serious thought to just how you are going to keep your guests entertained and well fed for a whole day.
You want to be sure to avoid the dreaded "wedding guest fatigue." Haven't heard of it? Read on. You don't want everyone looking at their watches, thinking, "How much longer before I can leave?" because they've gotten restless, tired and hungry at your wedding. Do you? Of course not.
I once went to a wedding where the church ceremony started at 11 a.m. So we're all sitting in our pews by 10:30 a.m listening to the organ, chatting. The bride walks down the aisle fashionably late at 11:15 a.m. Then the service. Lovely. Next we're all waiting outside for the photographs, confetti and waving at the newly married couple before being shipped off to the reception which started at about 1:30 p.m.
Drinks and light canapés were passed around for a very short while and we all mingled, but in actual fact, we didn't sit down to eat until the evening at 6:30 p.m, which was far too long to wait with grumbling tummies and tired feet. As the afternoon wore on, sadly the mood amongst the guests had shifted from being celebratory to impatient and a little irritable.
It was a shame because all the bride and groom had wanted was for everyone to share in the great day and enjoy every minute. Thankfully, the atmosphere changed over dinner, but here are some pointers they should have followed to avoid the wedding guest fatigue:
If you can't afford to feed your guests at lunchtime and in the evening, then you should be opting for a shorter wedding day.
Consider serving a sit-down lunch immediately after the ceremony and then a less expensive buffet dinner in the evening. To keep to within your budget, invite your ceremony guests to the lunch and the bulk of your friends along later on.
Consider having the ceremony around 2 p.m. and then serve afternoon tea and coffee, saving the main dinner until the evening. You really can't scrimp on feeding your guests, because hungry/thirsty people don't tend to have a good time. This is a good time to consider a DIY wedding option -- ask your baking friends to donate cakes, scones and brownies.
A buffet often works out to be better value than a formal three-course sit-down dinner. You can also experiment with the food -- serve Thai or Indian. You could even consider a potluck dinner if your wedding has a more relaxed vibe. Also, a dessert table is always a hit.
Having a magician walking around during a drinks reception can be a great icebreaker, particularly if a lot of people don't know one another. The same applies if you are planning formal seating -- magic tricks will entertain and make for great introductory talking points.
You need to think seriously about entertaining children. A bouncy castle. Maybe a chill-out room with DVDs, coloring books. Consider hiring an entertainer. The last thing you want is a lot of kids on a sugar rush screaming during the speeches and dinner.
If you're having live music after the speeches and need to clear away seating to make room, then make sure those guests still have somewhere else to sit.
Also, not everybody wants to listen to the disco/live band -- particularly your older guests. Loud music can kill conversation stone dead and that's when your guests will get up and consider leaving. So keep the party going by having another room where people can chat if they don't want to hit the dance floor.
If your female guests have had a long day of it and your budget permits, then consider having a group of visiting makeup artists/masseuses/hairdressers on hand in the ladies' room.
Consider having a photobooth, which is a fantastic way for guests to entertain themselves. Provide a box of dress-up hats and props like silly glasses and mustaches. The photos can be instantly e-mailed, projected onto the walls of the venue, shared on Facebook and Twitter and used to create a wedding guestbook.
So when you are planning your wedding, just think about who you have invited to your big day and how to entertain them and really look after them. As a result, your wedding day will be one that your guests never want to end.
Related