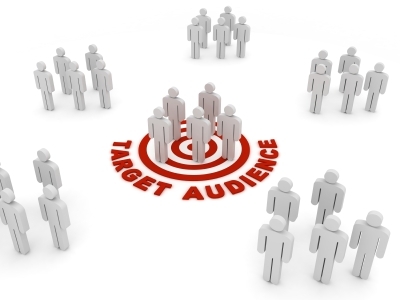 It may come as a surprise if you're not familiar with PR, but press releases aren't exactly the most useful tools in your media relations arsenal. However, there is a reason why they haven't been phased out completely; some people do look at them and they can be effective in certain situations -- this guide is for those situations.
When it comes to creating an effective press release, many people focus on the best way to craft a professional and well-written release. However, professional writing is only half the battle. It is equally important that you make certain it reaches the right audience.
It goes without saying that it's important to have a pinpointed target audience of consumers that you want to reach. After determining who your target audience is, it is important that you know how to properly reach them. This is actually a more difficult undertaking than many people assume. Here are several tips to consider in order ensure that your press releases are reaching the right audience.
The best way to make sure that your press release reaches the right individuals is to create connections with people. Use resources such as social media to start reaching out to the audience(s) you're interested in and start forging relationships. If your audience has never heard of you or your brand, chances of reaching them through a press release are slim.
Depending on who your targeted network of consumers is, you will want to make sure that you are distributing your press release through the right network. For example, if your target audience is a younger generation of individuals, then using social media outlets like Twitter to distribute your press release is a smart decision. If your target audience consists of older, more established corporate clients, then creating an email list may be more conducive to reaching the right people. Whatever the demographic, you need to meet them on their terms.
Don't Forget About Facebook
Facebook is a really powerful tool that can be used to make certain you're reaching your target audience of consumers. Facebook is used by individuals of all ages, and most businesses and large corporations also have their own Facebook pages. You can post press releases on Facebook using PDFs or infographics, or make posts that link directly to your press release. Even if you have already distributed your press release, feel free to back it up with a link on your Facebook page -- you will never know who else it will reach.
If your target audience resides in a certain location, then you can use geographical data to see how the release is spreading within a given location. Using Google Analytics, you can tag press releases based on region or location. Using tagging and location-based keywords can actually go a long way when it comes to reaching the right audience.
Press release distribution is a sometimes challenging art form. Ultimately, if you want to be able to reach your target audience of consumers, then you need to truly know your target audience first. If you can think like your target audience and distribute press releases that you know they would read, then you are ahead of the game in terms of getting in touch with the right individuals.
Remember: when creating and distributing press releases, you are not doing it for yourself or for the public in general. Rather, you're catering to a specific type of customer, so make certain you are putting your press release in places where your ideal audience will see it.
Popular in the Community