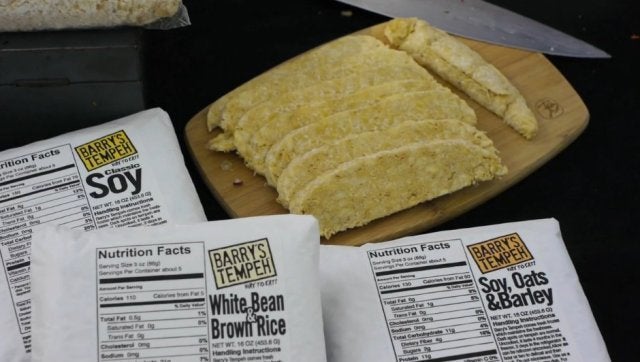 "For a vegetarian, in particular, it's the best kind of protein you can eat. I love to share the taste of it."

Meet Barry Schwartz, the founder and tempeh master behind Barry's Tempeh, a small-batch, probiotic-friendly tempeh business based in Brooklyn, NY. To Barry, tempeh-making is an exciting, alluring and magical process: a job where he gets to combine his love of science with his love of farming and community. In fact, he prides himself less as a business person and more as a care-giver: caring for the "temperamental" tempeh to grow, and caring for customers by providing them with good food. It took him 5-years to nail down his current recipes. And in his quest for perfection, he discovered he could make tempeh out of anything -- not just traditional soybeans. Hope you enjoy his story!
To taste Barry's Tempeh or to cook it at home, you can visit his stand at Smorgasburg, or head out to one of the many shops he sells at in Brooklyn and Manhattan. I love slicing it thin and sauteing it. It also takes to marinades well too!

Thanks for watching food. curated. and for supporting small food artisans! Happy eating!
Related