Looking for your wedding dress--and accompanying accessories!--is one of the most exciting shopping experiences, well, ever.
But since this is, ideally, a one-time excursion, navigating how to spend your money wisely can be a bit confusing--especially when you're on a budget. You might be wondering things like: What's worth splurging on? Do you actually need a headpiece? And how much should you really spend on shoes?
To help guide you in the right direction, here are some tips and tricks for making the most of your budget so you can look like a million bucks on your wedding day.
Realize that you don't need to go designer to get a great gown. While top high-end gown designers make amazing, sometimes even one-of-a-kind wedding dresses, these frothy creations can set you back thousands of dollars. Instead of splurging, or going over budget on a designer dress, check out stores like David's Bridal, which offer beautiful dresses from designers like Vera Wang and Zac Posen for a fraction of the price. Or, if you have to have a certain dress-maker design your dress, scope out sample sales and second-hand dress resale sites like Tradsey.com.
Splurge on great shoes. High quality footwear will be more comfortable on the big day, and if you buy a pair of shoes you love, you can wear them again and again after the wedding. Look for styles that are metallic (white can look super bridal and will be hard to re-wear) and steer clear of satin, which can get dirty easily.
Save on your veil. Unless you have a daughter or younger female family member who might wear your veil again, chances are it will never again see the light of day post-wedding. Therefore, it might be wise to skimp a little on the veil--no need to get a designer creation.
Trade a traditional headpiece for flowers. Rather than a tiara or bedazzled hair comb, ask your florist to create a cluster of flowers you can pin in your hair or a floral crown. More often than not, this option will be far less pricey and will be just as, if not more, beautiful. Give jewelry as gifts. Instead of purchasing jewelry as part of your wedding outfit budget, talk with your fiancé about giving each other jewelry (earrings for her, cufflinks for him, perhaps) as wedding day gifts to each other. This way, your bling will have sentimental meaning and it won't cut into your wedding wear fund.
A version of this post originally appeared on Robbins Brothers' Engaged blog.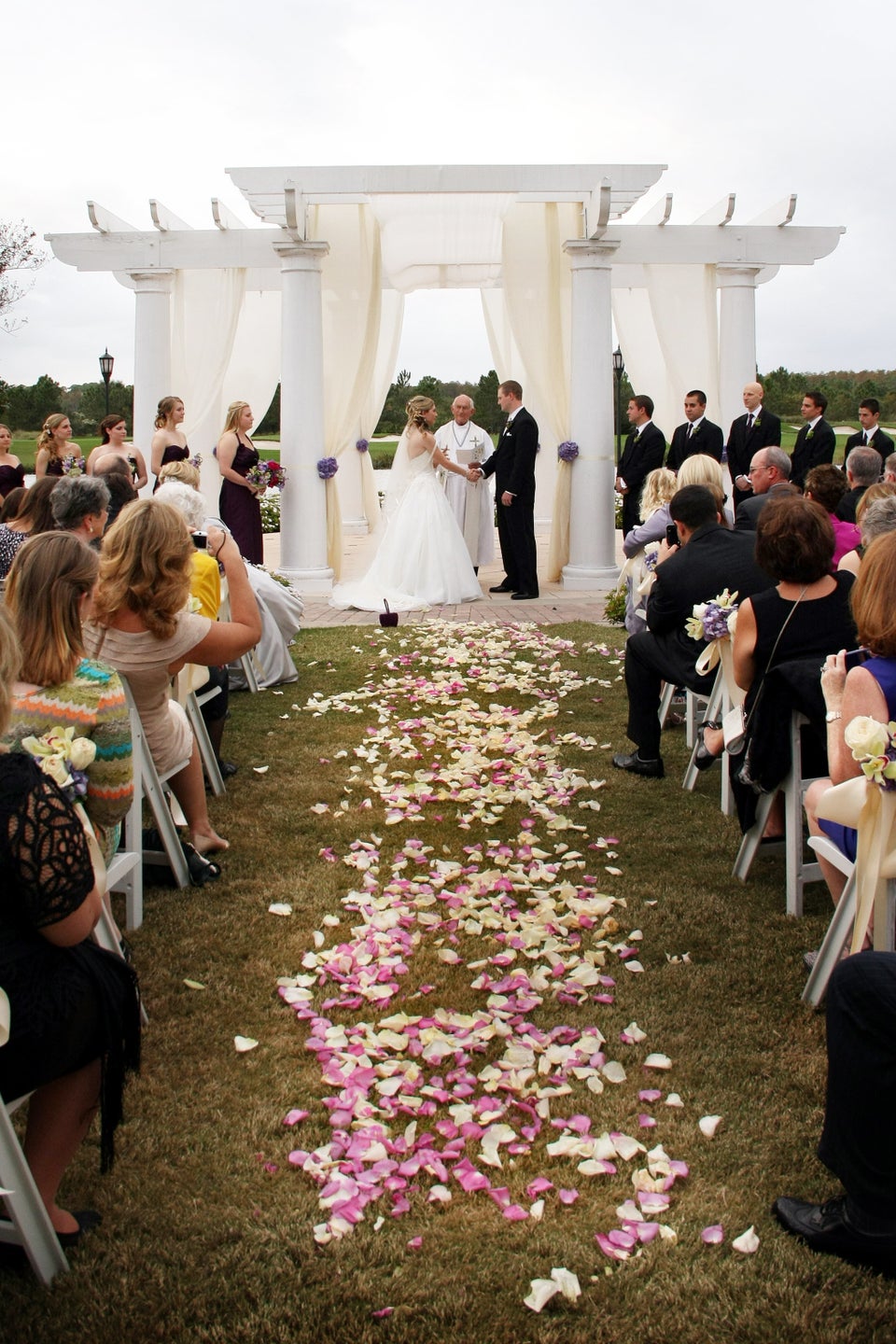 Best Ways To Save On Your Wedding Budget