The NYU Entrepreneurs Festival was my first soirée in large scale events, where four years ago I was introduced to the concept of entrepreneurship. Entrepreneurs pride themselves on their ability to network, inspire, and connect with each other at these massive celebrations, and I felt unable to reciprocate the same energy and charisma. But there are ways to approach festivals and celebrations without burning out. In the past four years, growing with this festival has especially shown me how to tap into potential you didn't see before.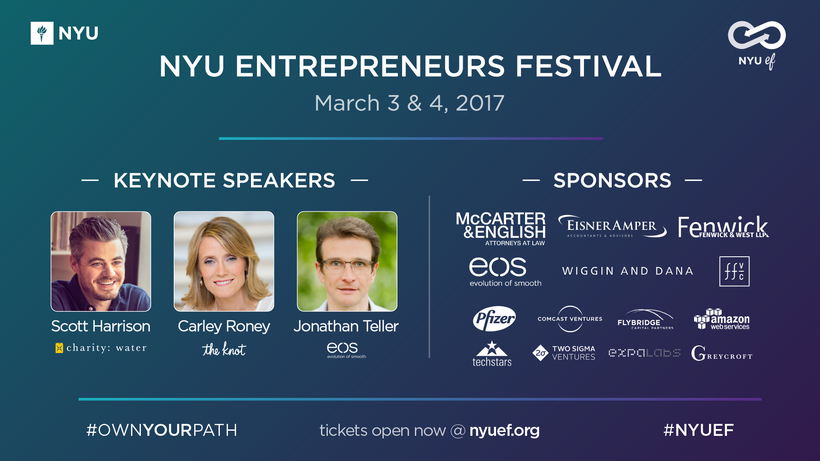 These entrepreneurial events are the best foreground to launch your story and really figure out where you can be. The first mistake I've witnessed (and committed) is attendees fumble when asked "tell me about yourself" and they attempt to push the conversation to address where they want to be. Attendees should rather use the opportunity to talk about themselves, and how they landed at the event itself. As a guest, be sure to figure out why you are at an event: is it because it had free food and speakers? Is it because you're looking for a job opportunity? Are you confused about what you want to do with your life? Answers to any of those questions suffice to address why you're at the event in the first place, and allow the event organizers to help find niches for you to fit into.
Sit in as many events as possible and tell people around you that you're there to learn, at the very least. It'll keep people interested in helping you figure out what you are passionate about, what keeps you motivated, and how to best be disruptive in an industry. Many times, I've seen guests leave the events without asking a question to a speaker, or without attempting to host a conversation with an event organizer; this only leads to disappointing experiences when you don't give yourself a chance. The best place to start is to admit that you may not know what you're doing.
Your vision is always cloudy when you start these events but with the help of professionals and other guests, you start to clear the fog and tunnel in on what truly excites you. Be able to continuously clarify and iterate on your ambitions and as you communicate what you foresee, people will be excited to move forward with you and assist you. Recognizing the drive that participants bring to the NYU Entrepreneurs Festival, the organizing student team is hosting an artificial intelligence workshop to assist the Silicon Alley learn a tangible skill in AI bot creation. This is one of many ways that a festival guest can take initiative, build their vision, and walk out with something really amazing.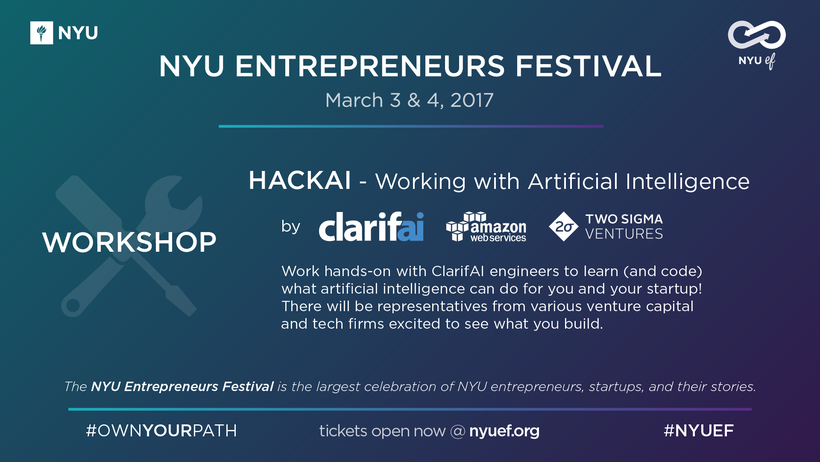 Starting conversations is one thing but following your motivation is the most important. Force yourself to attend all portions of the event and make your time worth it. Challenge yourself to sit in interactive workshops that you otherwise wouldn't and learn a new skill. Most importantly, I've urged people to apply those skills at the very festival you attend. Show people what you're trying to build, demonstrate your diligence, and a good attitude. They'll remember you and use these chances to keep in touch. The NYU EF has shown me how to be a go getter even for the most introversive students and professionals. Growing dynamically throughout the event and over the past four years has been an opportunity unparalleled.
University festivals are phenomenal catalysts for relationships that can remain as simple as a LinkedIn connection or something more fruitful as a mentorship or job opportunity. In terms of this specific platform, the NYU Entrepreneurs Festival instills knowledge that in some shape or form will come to light, no matter what job or industry you as an attendee choose to pursue. The wide variety of skills, tools, and experiences that other participants possess, utilize and share are meant to be called upon in the future and having been a part of this festival, I truly believe you will use these to your strengths.
These events, #NYUEF in particular, is focused on inspiring attendees to continuously translate ideas into bold insights, create impact, drive innovation and own their path. Because, "doing" is like riding a bike; you never really forget. The organizing student team at NYU is reinventing the wheel for something unforgettable: starting the motion of creating impact and driving innovation.
The NYU Entrepreneurs Festival is the largest student-run celebration of NYU entrepreneurs, alumni, startups, and their stories; it takes place this weekend on March 3rd and 4th! Some of the highlights of the festival this year includes a HackAI workshop with Clarifai, Amazon AWS, and Two Sigma ventures; 3 awesome keynotes with Scott Harrison (CAS '98) of charity:water, Carley Roney (Tisch '90) of XO Group (The Knot and Rent the Runway) and Jonathan Teller (WSC '92) of eos; interactive workshops, summer internship networking opportunities, full time hiring opportunities and career advice, roundtables, panels and an after-party.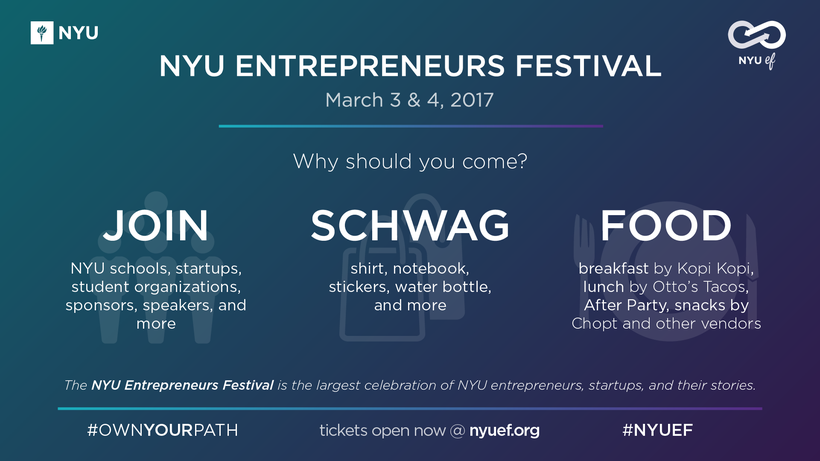 REAL LIFE. REAL NEWS. REAL VOICES.
Help us tell more of the stories that matter from voices that too often remain unheard.
This post was published on the now-closed HuffPost Contributor platform. Contributors control their own work and posted freely to our site. If you need to flag this entry as abusive,
send us an email
.