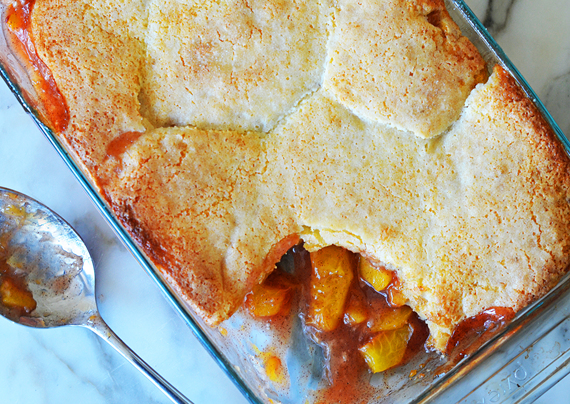 With summer peach season sadly coming to an end, now is the perfect time to make a homemade peach cobbler. I'll show you how easy it is -- but first, what exactly is a cobbler? Unlike a fruit crisp or crumble, which both have a streusel-like topping, a cobbler has a homemade biscuit topping. The biscuit batter is dolloped over the fruit; as it bakes, it puffs up and gives the dessert the look of a cobblestone street, hence the name. In this delicious recipe, sweet summer peaches are tossed with sugar and spices, topped with a buttermilk biscuit batter, and baked until the fruit is bubbling and the topping is golden and crisp. It's the perfect recipe to use up all those summer peaches, as well as any other fruit you'd like to mix in (hint: blackberries would be wonderful). Here's what you'll need.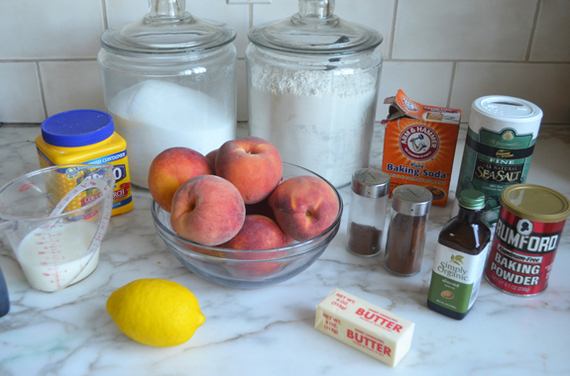 To begin, peel, pit and slice the peaches.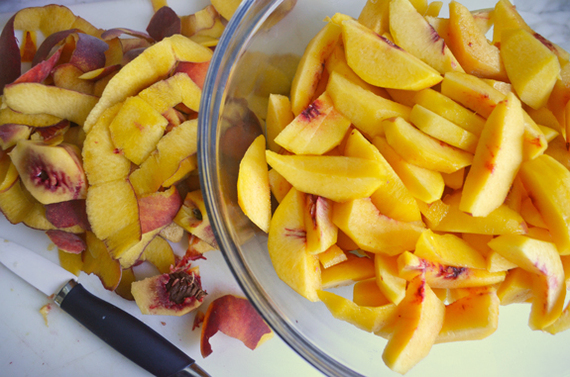 Toss the peaches with sugar, lemon juice, cornstarch, cinnamon and nutmeg. Let the peaches sit while you prepare the topping.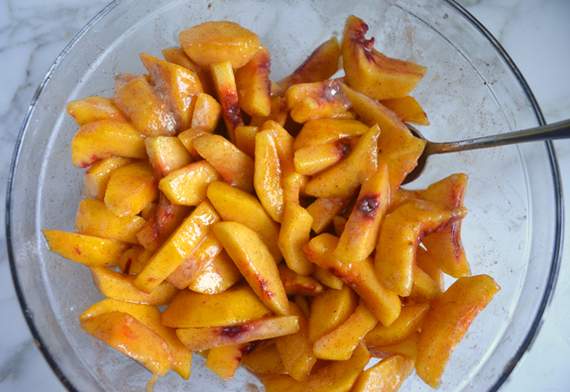 In a medium bowl, whisk together the flour, sugar, baking powder, baking soda and salt. Then add the butter.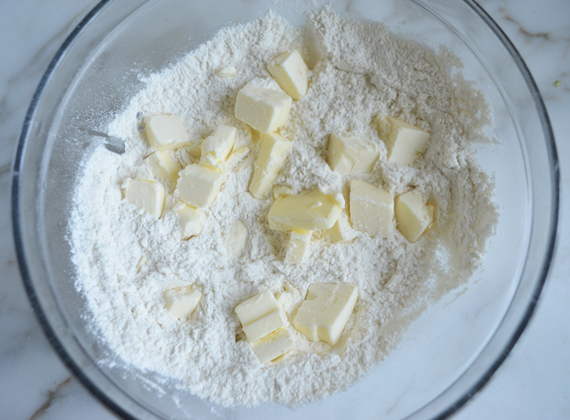 Using your fingers or a pastry cutter, work the butter into the dry ingredients until the mixture resembles coarse crumbs.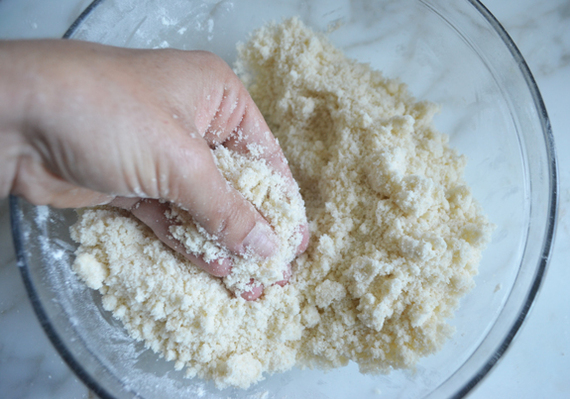 Add the buttermilk and almond extract.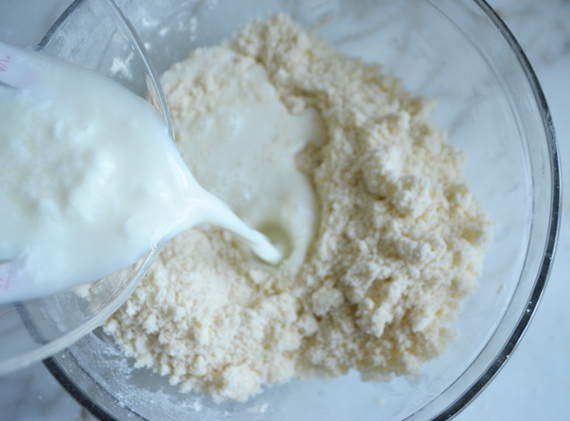 Stir until evenly moistened but not completely smooth.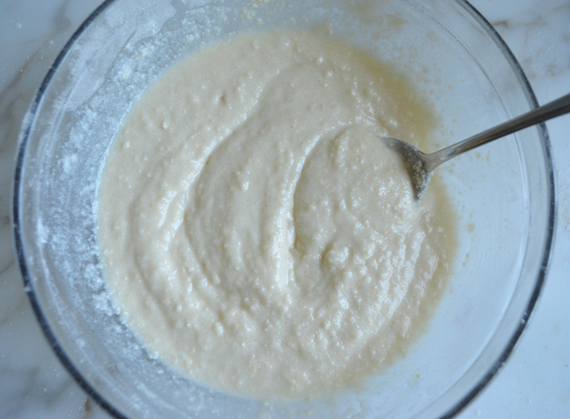 Transfer the peaches to a buttered baking dish.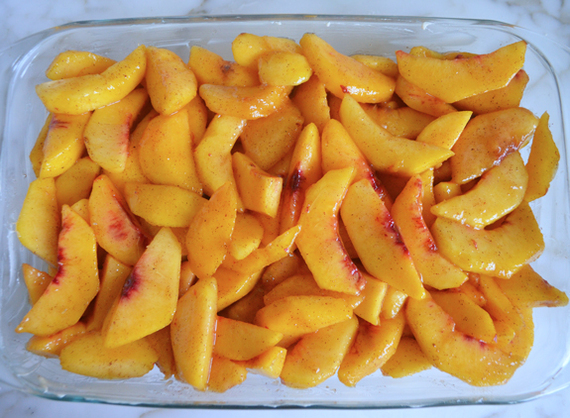 Drop the batter in large, evenly spaced dollops on top of the peaches. Sprinkle a tablespoon of sugar over the batter.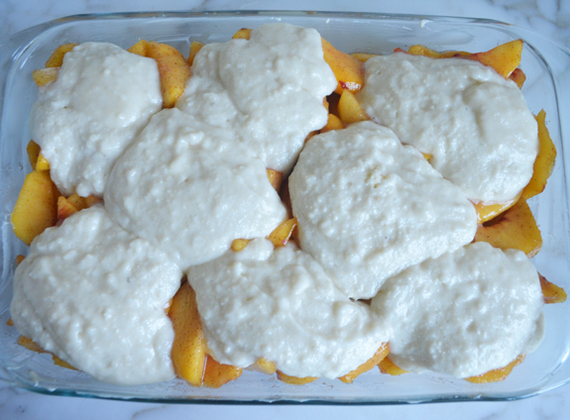 Place the baking dish on a sheet pan in the oven (to guard against spills) and bake until the bottom is bubbling and the top is golden, about 40 minutes.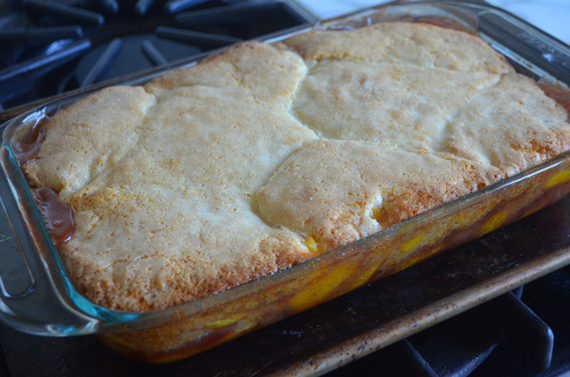 Let cool for about 15 minutes, and serve with vanilla ice cream or sweetened whipped cream. Enjoy! GET THE RECIPE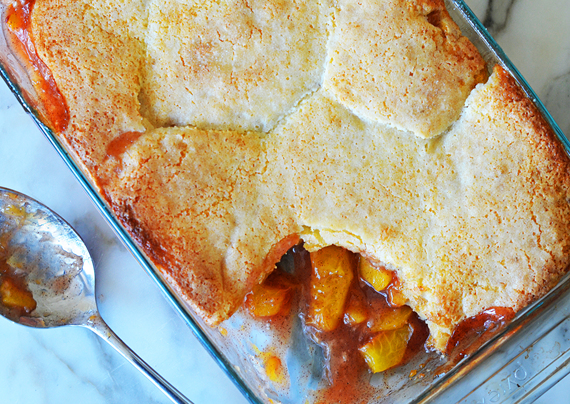 Note: My starting point for this recipe was this recipe from Slate magazine by L.V. Anderson. I increased the sugar significantly, reduced the lemon juice and cornstarch, increased the butter and simplified the cooking process.