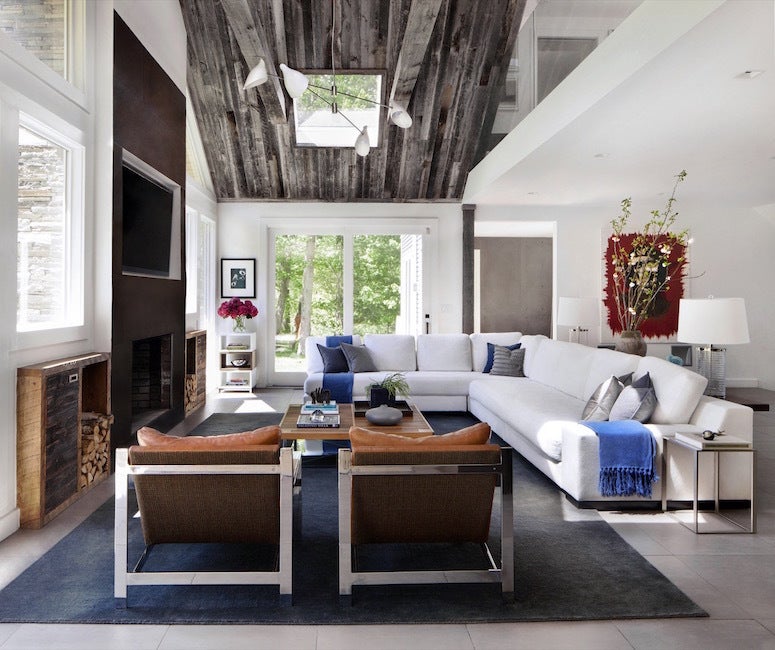 High ceilings are an undeniably attractive feature to have in your home. Not only do high ceilings appeal to the eye, but they also give us a greater sense of freedom within our own homes. However, most of us don't get to choose the loft spaces of our dreams. If you're looking to make your ceilings appear a bit higher, then follow our guide to giving your walls the boost they need.
Brighter Colors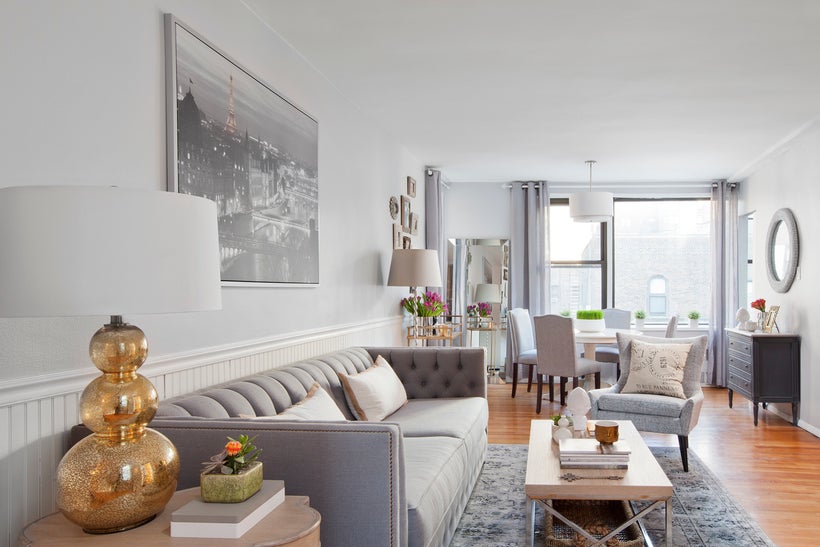 If you think your space is a bit cramped, then consider changing up your color scheme. Darker colors—specifically taupes and beiges—can make a space feel claustrophobic. Consider a brighter color—like an ivory, light grey, or a semi-gloss white—to give your space an airier, loftier vibe. Check out the difference that a new paint job made in this Manhattan apartment that we remodeled.
Hang 'Em High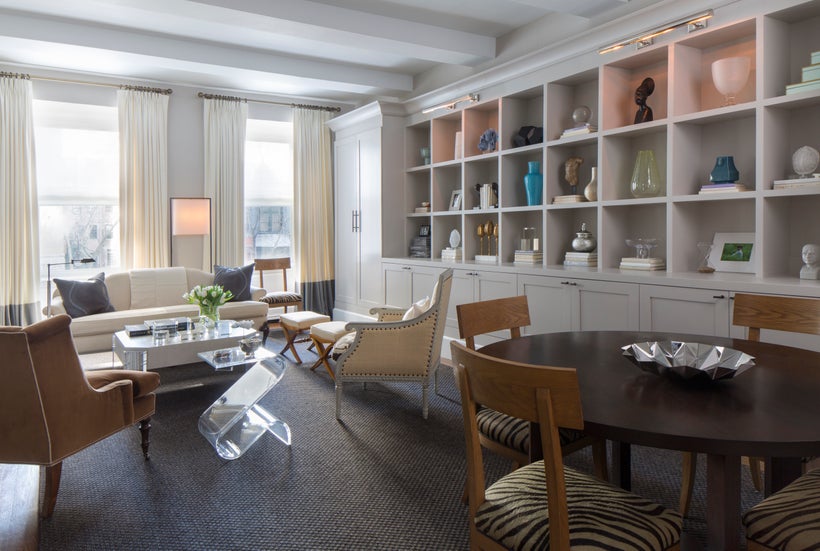 Making your ceilings appear higher than they actually are is not just a single step. It's a combination of optical tricks that creates the illusion of height. And curtains are a huge step towards accomplishing this. Purchase curtains that are a bit longer than your windows call for, and then hang them a few inches above your window. See how the effect works in this Upper East Side apartment that we remodeled.
Knock Down Some Walls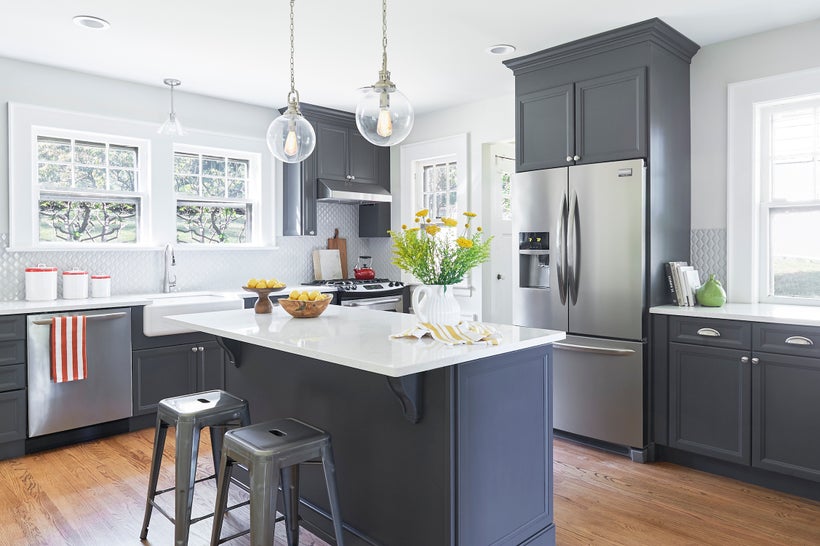 Short of literally raising the roof, knocking down extra walls is the most effective remodeling method for making your ceiling appear higher. This isn't exactly a weekend DIY project, but it'll make your space look more expansive. In this South Orange, New Jersey home, we knocked down a couple of walls surrounding the kitchen for a spacious, loftier vibe.
Hang Your Chandelier A Bit Higher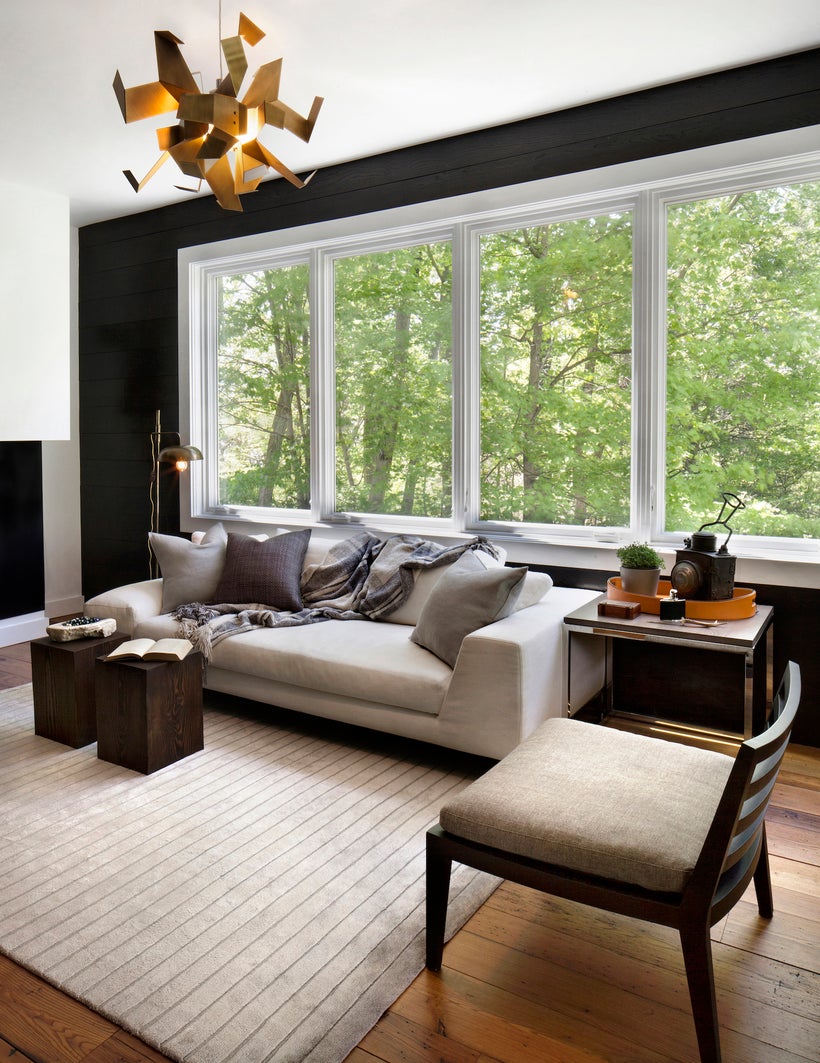 Chandeliers are a great way to tie a room together. But if hung too low, a chandelier can give your room a cramped, claustrophobic feeling. If you have an existing chandelier, or if your you're planning to install one, hang your chandelier a few inches higher than standard practice. Like your curtains, a higher chandelier will naturally draw the eye upward. Check out the high-hanging chandelier we installed in this Greenwich country estate.
Lower Furniture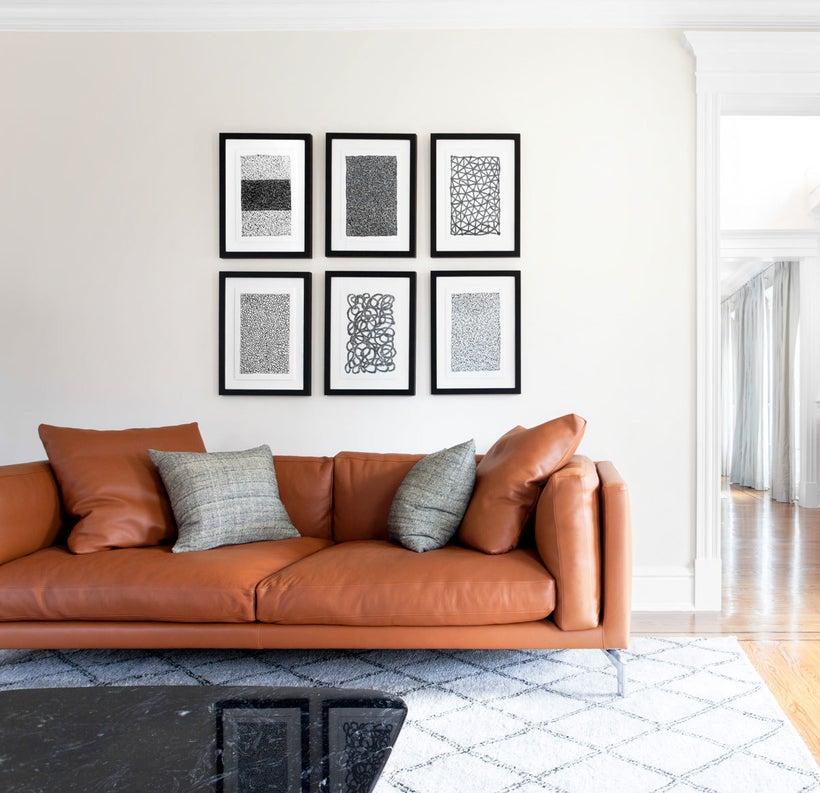 In addition to drawing the eye upward, one of the easiest ways to make your ceilings appear higher is to source low-profile furniture. Check out how the low-riding cognac-leather couch in this New Canaan makeover makes the space look loftier and airier.
Bigger Windows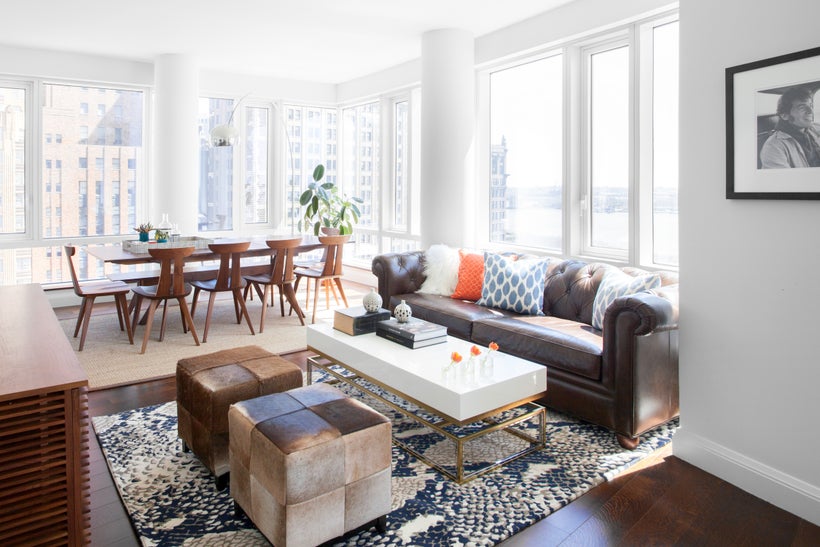 Another remodel project that can dramatically change your perceived ceiling height is a window renovation. Go for the tallest windows possible. They'll bring more light in, and accentuate your ceiling height. In this Battery Park City home, floor-to-ceiling windows give this room the effect of floating above the clouds.
Exposed Beams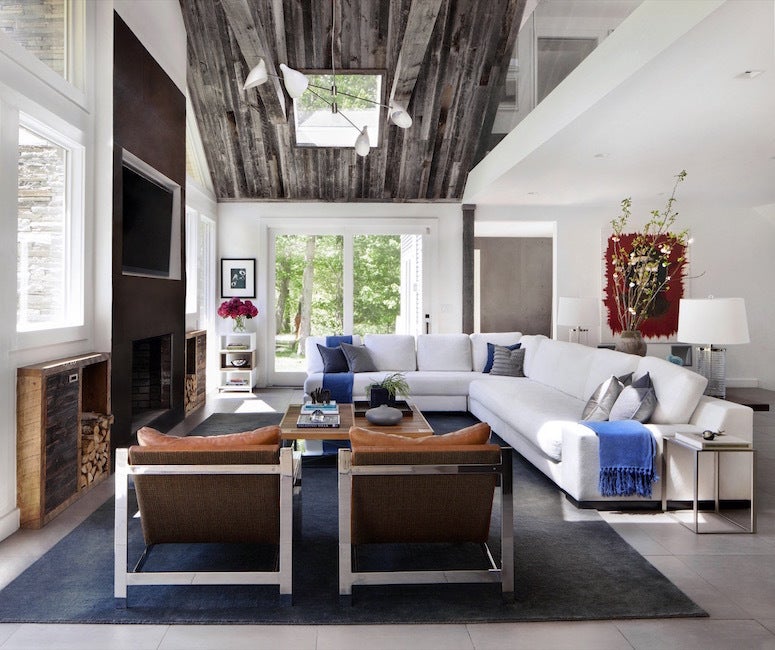 Adding a bit of garnishment to your ceiling naturally draws the eye upwards. And there's no better way to do this than to expose the existing architecture in your space. If you happen to have a few architectural elements—like wood beams—then consider revealing them, for a dramatic heightening effect. Check out how the exposed beams of this Connecticut estate make the ceilings appear celestial.
Calling all HuffPost superfans!
Sign up for membership to become a founding member and help shape HuffPost's next chapter
This post was published on the now-closed HuffPost Contributor platform. Contributors control their own work and posted freely to our site. If you need to flag this entry as abusive,
send us an email
.