Businesses are fighting harder than ever for attention.
Fun Fact: People see nearly 5000 ads in one day.
These ads mean that people are losing their minds. It's eroding our attention span. According to a Microsoft study, the average attention span is 8 seconds. That's less than a goldfish: 9 seconds. THAT'S LESS THAN A GOLDFISH!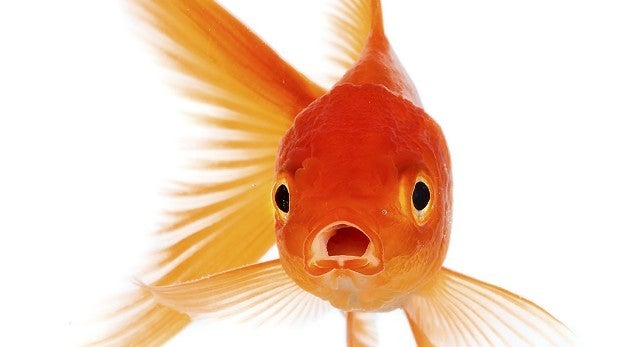 You're fighting with everything under the sun, and you might feel as effective as a ninja with two left feet. So, here's the million dollar question - How do you get the most important message (your own) deep into your customer's ear?
Stick your head above the crowd
You have to be tenacious.
Put differently, you have to overcome SOS "shiny object syndrome". Your prospects forget about you because they distracted by the next "shiny thing." Every moment someone is marketing something and they see all these shiny objects, they become distracted. Get this free offer here, try this out for $1.. This will help you get healthier/productive//sexier/smarter/richer/blah blah blah.
So if your potential customers are suffering from SOS, how can you go above all that and STICK in their head?
You need to communicate to them consistently, quickly, and effectively.
The dumb bum test
No, you're not going outside to talk with panhandlers.
Here is a test to see if your website communicates quickly. You can also use it with emails, splash pages, etc. I call it, the dumb bum test.
First, show your stuff to your target audience, count to five seconds, then take it away. Next, ask your reader three essential questions:
What was being offered?
What was in it for you?
How can you get it?
Most sites fail this test - big time. A lot of people answer, "not really sure what the who haa I just saw." If you can pass it, you're one big step ahead of your competition.
Turn lemons into lemonade (yup we just said that). Allow these short attention spans to turn you into savvy marketers. Your message has to hit your customer's brain in five seconds or less.
It's like speed dating for your customers' attention.
Don't ask them to marry you on the 1st date.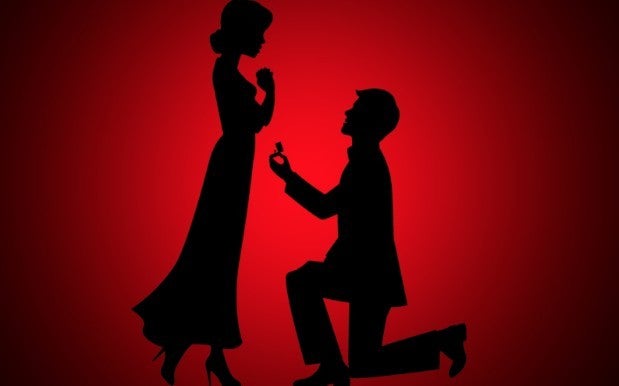 I understand if you can't send flowers to every customer. It fact, it usually takes around 7 to 12 touch points to turn a first time visitor into a conversion (that's a lot of roses!). I want to share a technique that does this extremely well and costs a lot less.
Many authentic studies have published a 4000% ROI from this technique. That's not a typo.
The technique is called drip marketing. Send your customer consistent emails reminding them of your offer. Let them know that you can be counted on. It's shocking that a lot of people don't email their customers. You have no idea what an untapped gold mine you're sitting on. Understand this: People may see your website and like what they see, then the kids come in the room.. Or its dinner time.. Or your partner is throwing a fit about God knows what.. Or any of the million distractions that happens on a hourly basis. What happens - they leave your website thinking they will get back to it but they never do because life gets in the way.
Luckily there is an easy fix!
If you email them the same day just to check in.. see how they liked what they saw, then BOOM, that's one touch point. Perhaps they get that email that night when the kids are sleeping, the boss is not around, and they are just relaxing. Now they will get your well crafted email (don't be an idiot - hire a copywriter, the ROI if off the charts) and say, "Ah yes, I forgot about that, let's take a look." Then they will look and hopefully buy. This won't always happen with the 1st email they get, that's why you need to send them at least 12 emails, so that at some point, they will get that AHA moment, and buy away.
Some marketers are afraid of drip marketing. They fear their customer list will get annoyed by all the emails. I have one thing to say to this type of marketer: If you're selling crap, why are you in business in the first place?
Don't email them saying - BUY! BUY! BUY! No actually, that's exactly what you shouldn't do. The point of your emails is to: Build a trusting relationship based off of real value. Once you do this, you will have a whole new business with a much healthier bank account. This separates the boys and girls from the men and women.
How does email ROI compare to other forms of marketing? Here is some information from Kissmetrics:
Email $40
Catalogs: $7.30
SEO: $22.24
Internet Display $19.72
Mobile: $10.51
Banners: $2
Email marketing done correctly has the highest rate of return over anything.
Yup, the stock market ain't got nothin' on email marketing.
Its higher than stocks, real estate, and all other conventional investments. Take a look at the second highest ROI, SEO. Do you have any idea how complex SEO is? Email marketing is a walk in the park compared to that. FORGET SEO.. for now.
Transform them
Quality trumps quantity every time. The quality of your email list is measured in the quality of the relationship you create with them.
You need to communicate how your business can take them from their current state to a better one. That is crucial. This is what creates transformation. If you can convince them that your business can take them to where they want to go, sales become automatic, competition becomes irrelevant.
This is only one powerful E-POP(ethical principle of persuasion) that will help scale your business to that next level you know you can get to. STAY TUNED as we will continue revealing more E-POP, very soon!