With winter's end in sight, our eyes are tunnel-visioned on the beach. It's hard not to plan a sunny summer escape, even as snow continues to fall.
Or we could just make a beachy getaway at home, one that will last ALL year. Chilly days are the perfect time for a decor overhaul, and getting a breezier vibe inside is easier than you'd think. We've taken design inspiration from some of our favorite coastal homes, with special cues from a glorious set of rental cottages in Tybee Island, Georgia.
Take notes from their design code, and watch your interior start to feel like summer.
1. Get a statement plant.
A fern, palm or orchid is a bold way to make your home feel like the tropics... and who said it had to be real? Place it in a rustic planter or on a flower stool for added kitsch.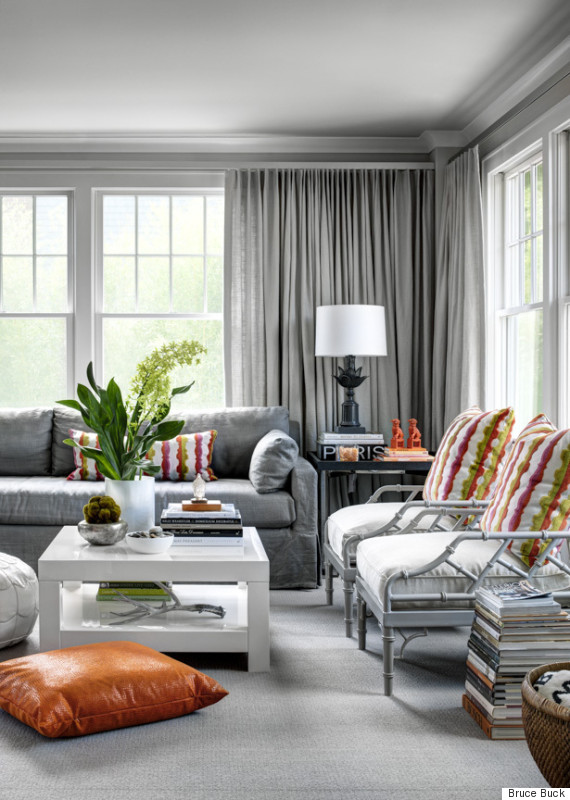 2. Replace your colored linens with whites.
White towels and sheets not only build a beachy-clean look, but they'll also make your home feel instantly luxurious. (Have you ever noticed that every nice resort has all-white linens?)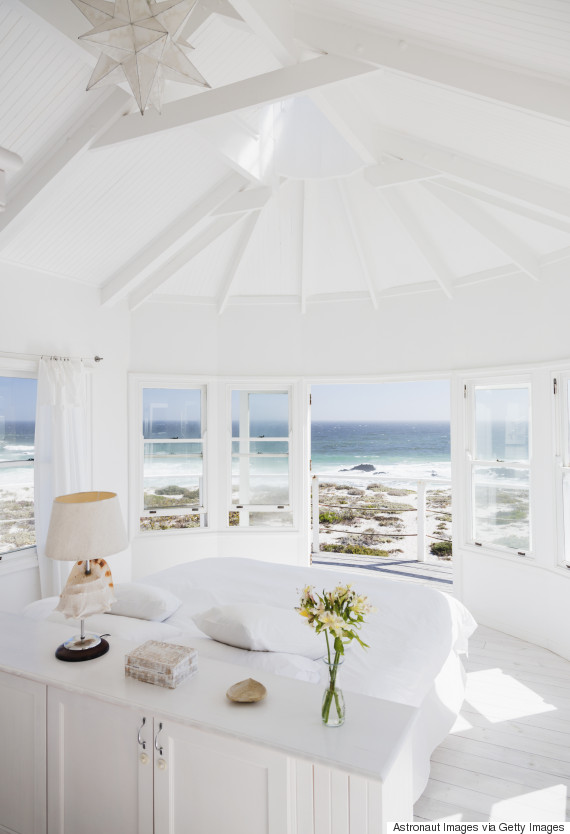 3. Turn your porch into a tropical oasis.
Take tips from a real-life beach cottage and clear the clutter off your porch, invest in a wicker chair or furniture set and add a graphic pillow. The first warm-weather day in your new hideout will feel like a mini vacation to a quaint Georgia isle.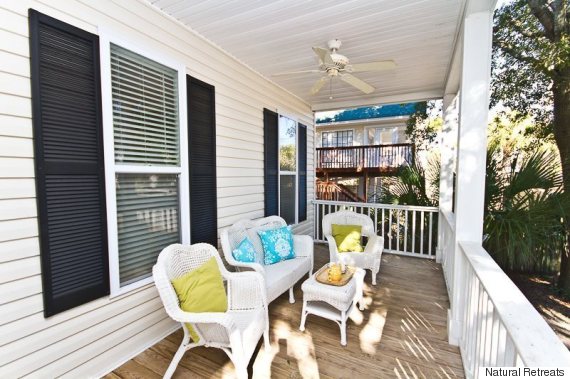 4. Splash common rooms with pops of color.
Think bright, whimsical tones that remind you of carefree days at a pier-side cottage. Corals, blues and yellows are especially zippy.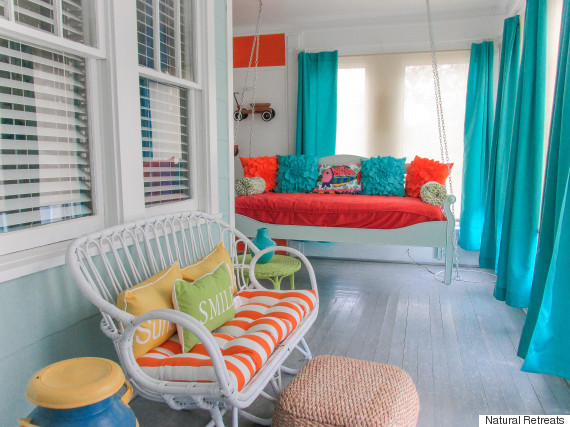 5. And for bedrooms, pick a beachy print that works year-round.
Some of the most functional cottages incorporate subtle, nautical-print bedspreads that work during summer and the rest of the year -- a coral print, shell motif or stripe pattern is breezy without being too loud.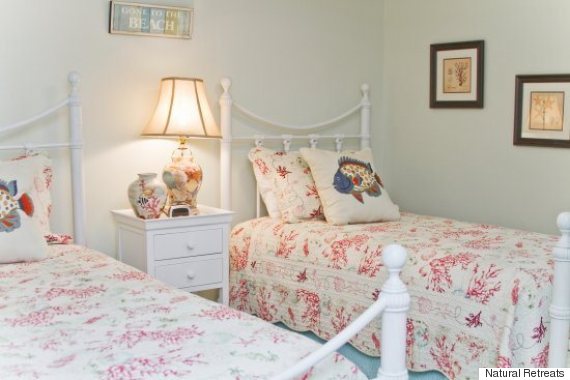 Not everyone has a porch, but chances are you've got space somewhere to hang an indoor hammock. Any room -- from bedrooms to sun porches to that alcove by the stairs -- can turn into an easy catnap spot that reminds you to live on island time.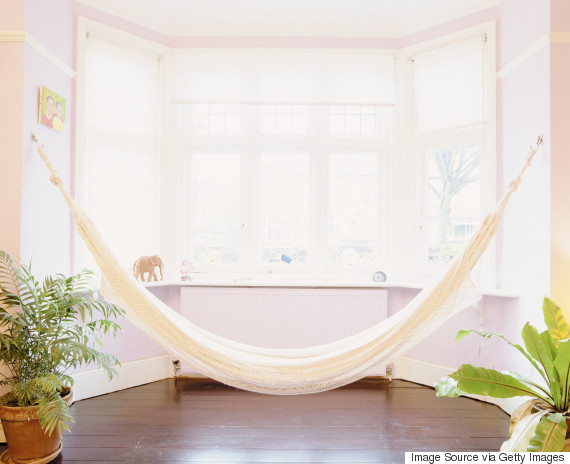 Who needs pictures when you have picture windows?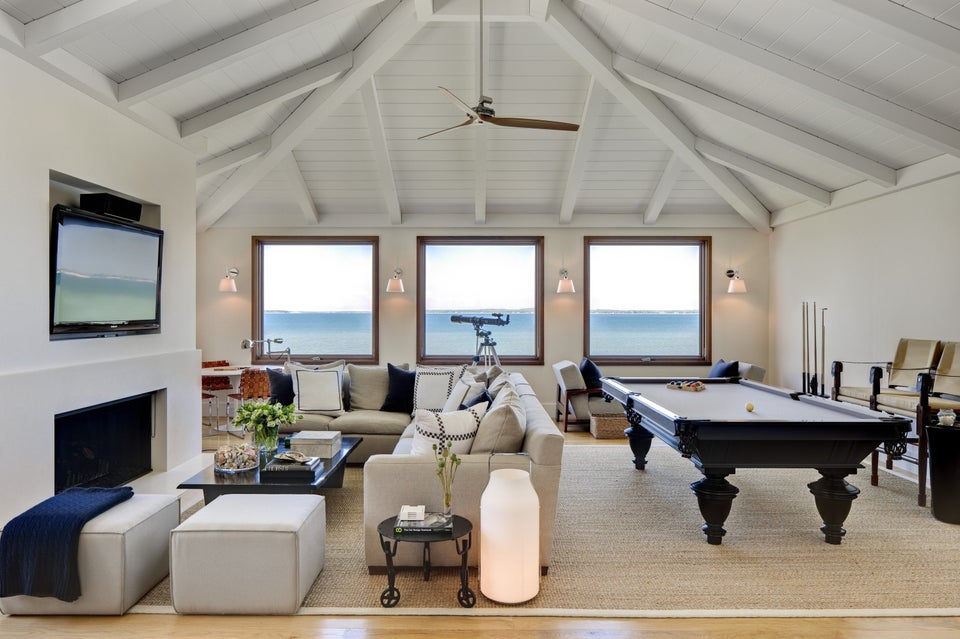 Going nautical in the bedroom is a great way to add a layer of old-world charm.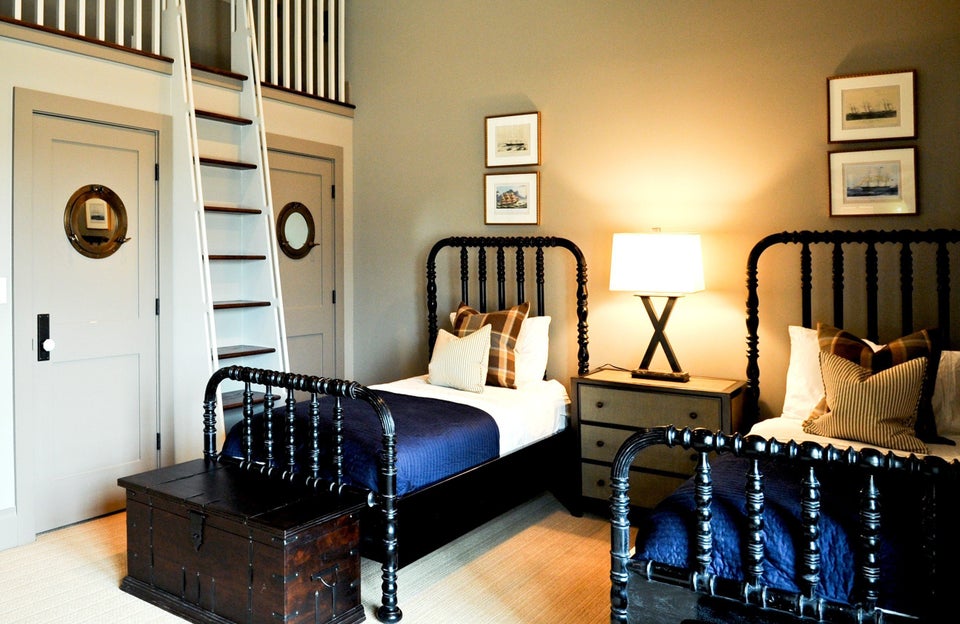 Flowers on the tables and starfish in the bookshelves? Yes, please.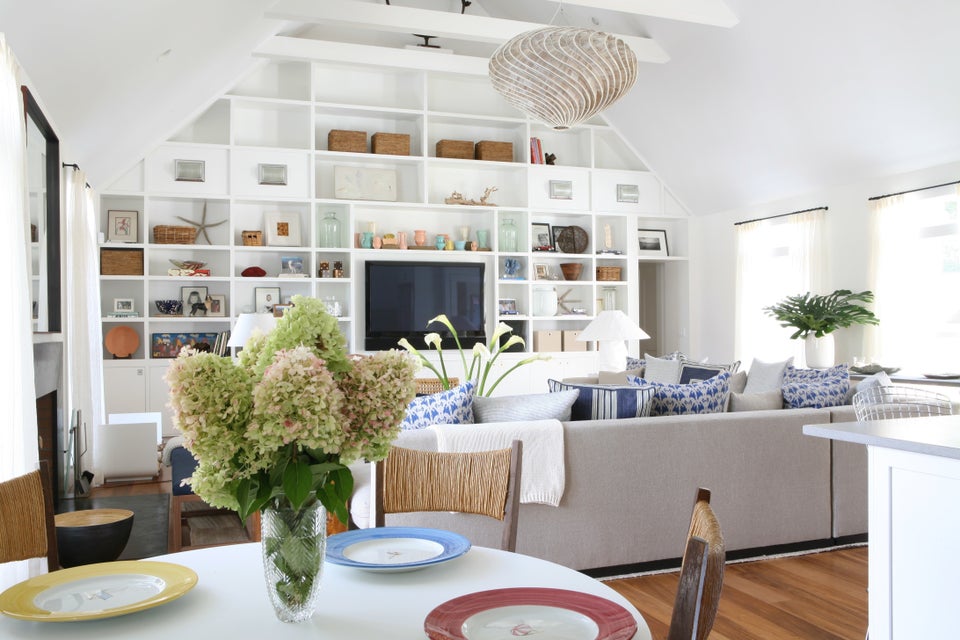 Lounge chairs aren't just an outdoor thing...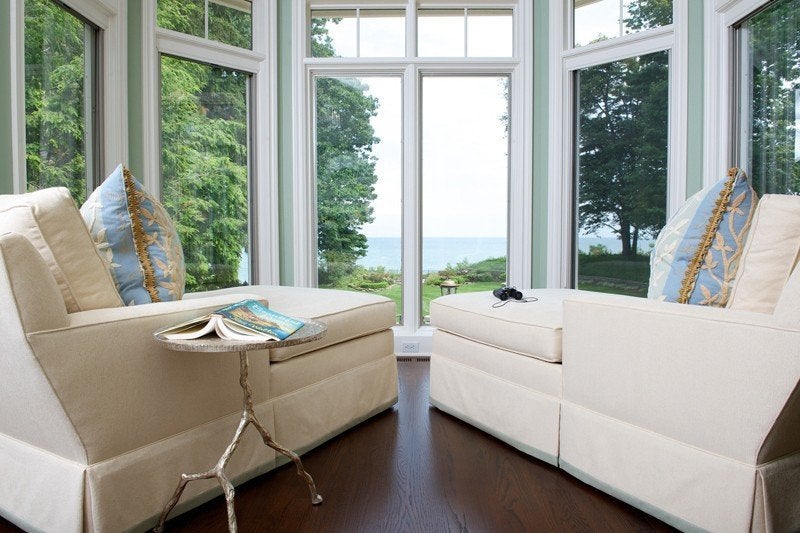 ...and sitting down for drinks isn't reserved for indoors.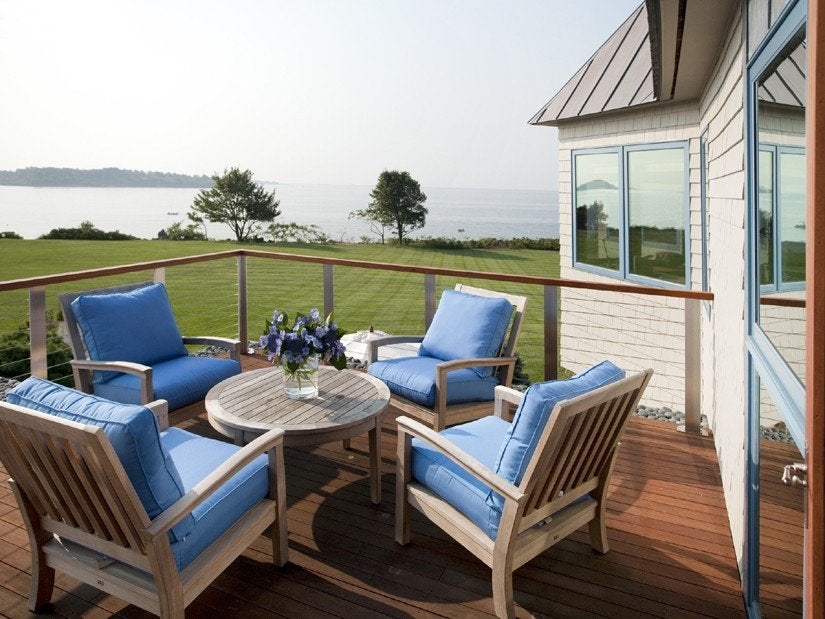 All-white always says summer -- just don't forget the bold accents!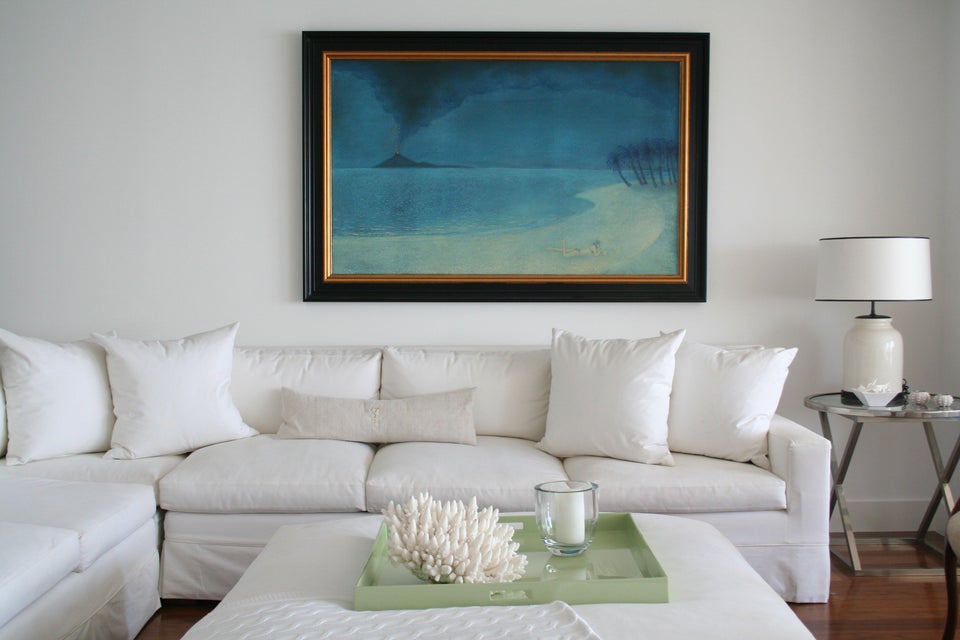 There's no better backdrop than the bay.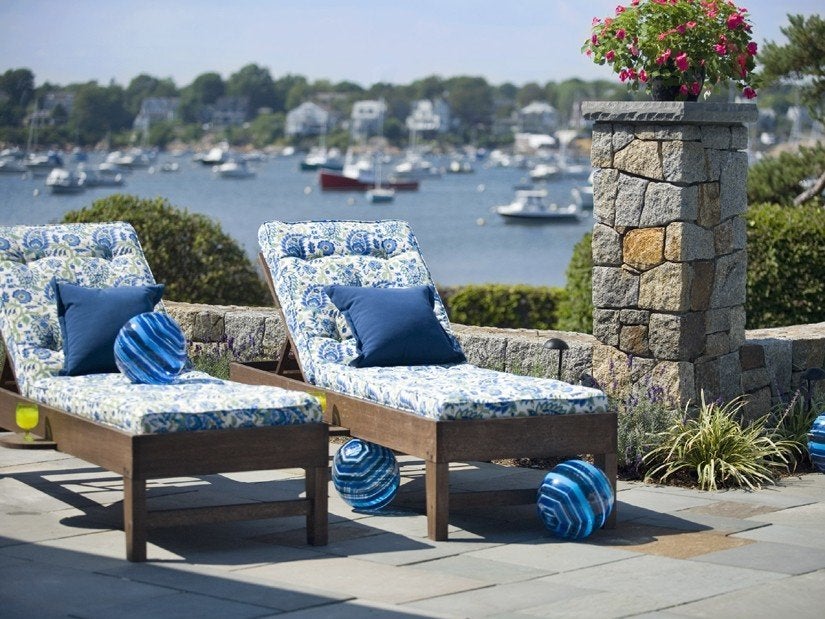 Nothing compliments nautical decor like a cozy fireplace...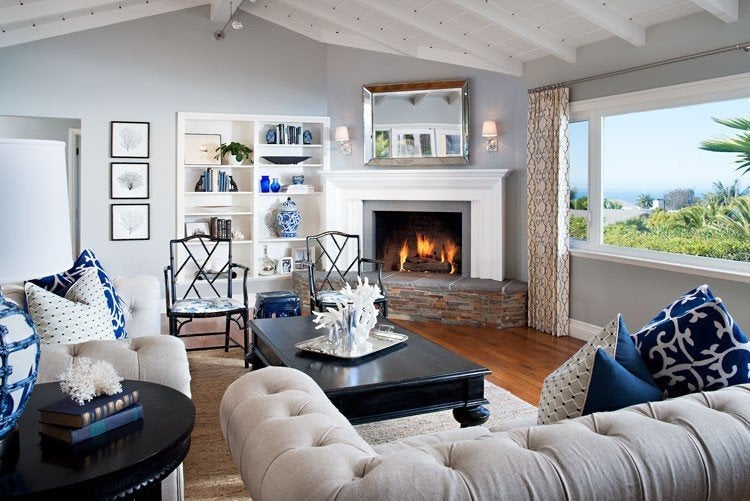 ...or some fabulous rustic accents.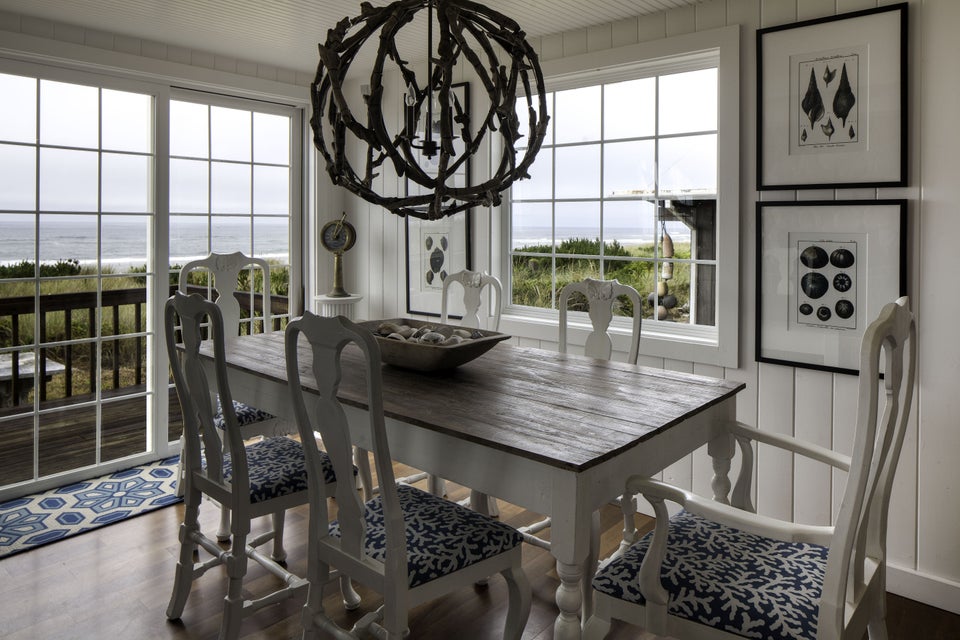 And a hammock is always (always) a good idea.