Would you like to post your video on Facebook and get 190K views and 6K shares within just a week?
That is what`s happening to Anna, owner of ADToys. Anna is a talented crafter who loves to crochet and knit. She was born in Russia and moved to the USA with her husband in 2010. In 2011 she started crocheting amazingly beautiful staffed animals and selling them on her website and Etsy store.
As a crafter by nature, Anna was very intrigued in a new trend becoming quite popular in America nowadays: arm knitting with super chunky Merino wool. This is where our paths crossed. I am a big fan of arm knitting with chunky Merino and sell my products at BeCozi online store and on Etsy. Anna has purchased some chunky Merino wool at Becozi store on Etsy to make a blanket.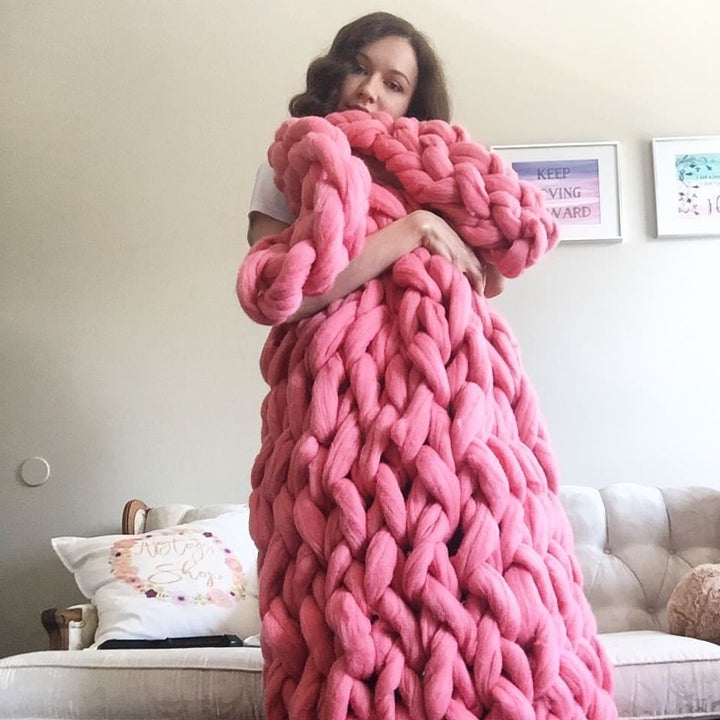 She was so excited to do it, she made a video of her arm knitting a beautiful Merino blanket. Americans are very crafty people and love beautiful handmade products. Or maybe it is because when one does something they really enjoy, the positive energy is coming even through a video. Most likely a combination of these two factors is a reason for a 50 second video of Anna arm knitting going viral on Facebook within just a week.
She is now watching the number of views and shares growing from a few hundred to 190K as of today and it keeps growing!! She feels like a super star!
And I like to think that our love to craft gave us a chance to know each other.
Would you like to share her video too?
Popular in the Community