Social media is often overlooked as an SEO tool. Not only does it increase interest and discovery about a business, social media links can also increase a website's rank in search.
When a user comes to your site, it's important that any piece of content is one click away from being shared on social media.
Below I've outlined a few ways to make business websites more social media friendly, encouraging social shares and organic SEO.
Highlight Top Items
According to a Nielson report, 68 percent of survey respondents said they trust consumer opinions posted online. An easy way that businesses can use this to its advantage is to highlight top items, as determined by other consumers.
Nordstrom's top pins of the week page does this very well. Seeing what others determined as a hot item is a visual way of posting on opinion online.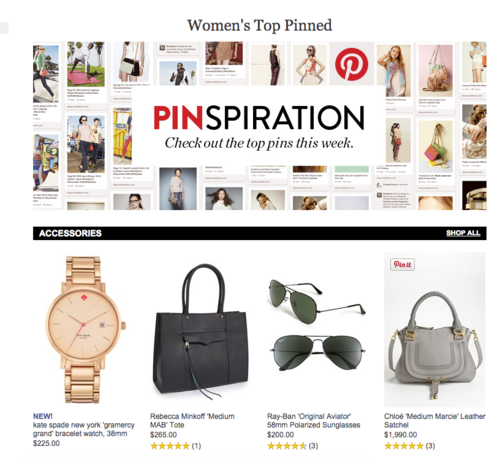 Not only that, it reminds users to pin items they see on the site and potentially repin the top pins.
Install Social Commenting Tools
People in general may not take notice of general comments on a post or article, but they are more likely to take interest if they see someone they know comment.
But how will people see those comments? Social comment systems like Livefyre, Disqus and Facebook Comments make it easy to connect a user's comment with their other social accounts. This increases the post's visibility and social links to the article.
Below is the bottom of a Mashable post, which uses Livefyre and allows commenters to choose a social media profile to connect with.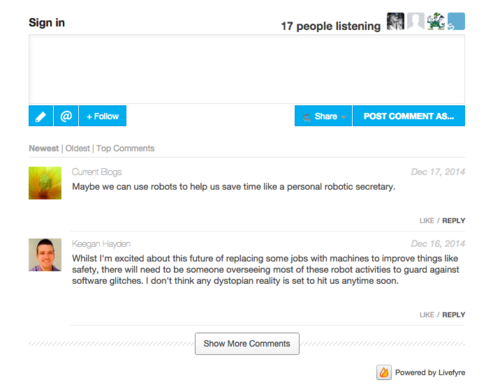 Include User Content
Another way businesses can benefit the Nielson data stated above is to curate user-generated content.
One method of showcasing user content is allowing product or service reviews on your website. It's a common technique that helps brands be transparent, and it provides users with useful and actionable feedback before making a purchase.
ModCloth takes this concept up a notch by enabling users to upload a photo of themselves wearing the item purchased, along with measurements and size info.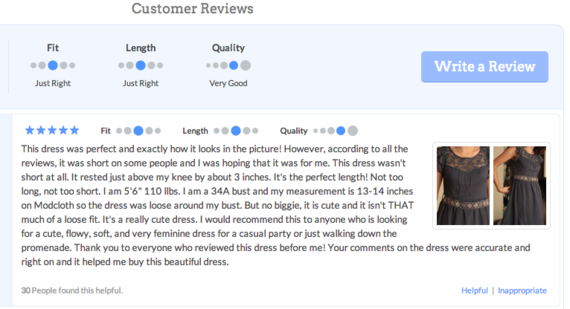 This helps ModCloth in two ways. One, it shows real women in the clothes, helping other customers see women like themselves in the outfits. And, two, it works to prevent dissatisfied customers, as they can see what the items really look like and how things might actually fit.
Make it Easy to Subscribe
Even in 2015, many Internet browsers are not comfortable signing up for content via email, let alone using confusing and outdated RSS feeds.
Find ways to make it easy to subscribe to receive content from your business.
Take PopSugar for example. Users can provide their email address OR sign up via Facebook - simple and easy-disabled if necessary.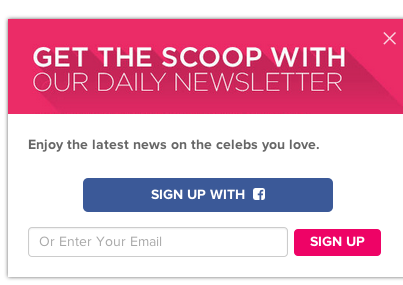 Also consider sites like Feedly and Bloglovin to generate feeds of your posts that users can find and follow easily.
For more tips on how to make your business site more social media friendly, check out my SlideShare presentation below or visit me at BeASocialClimber.com.