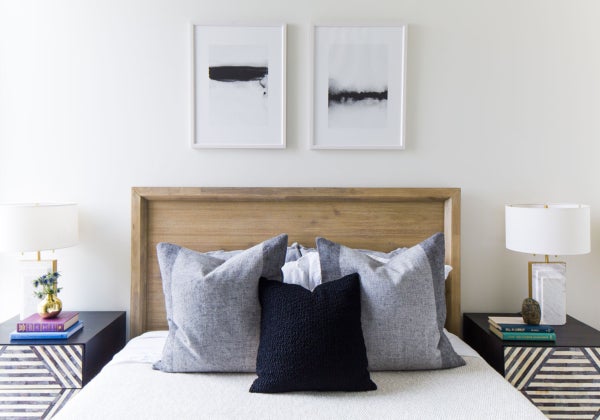 Would you believe us if we told you there's a way to make space for yourself, your stuff, AND your style in a tiny bedroom? Well, you should because there is. Read on to unlock the secrets compiled by the design experts at Laurel & Wolf to make your bedroom bed-dreamy!
Opt for floating furniture whenever possible. Not only do wall-mounted nightstands and shelves make it look like the laws of gravity cease to exist, but they help create space too!
Get double-duty from your furniture. Not enough room for a night stand? No problem! Place your desk next to your bed so that one side can serve as a stand in (no pun intended!).
Brightening your room will make it look larger, so harness natural light with unstructured, airy drapery. If you're concerned about blocking out light at night, try layering blinds with soft gauzy curtains.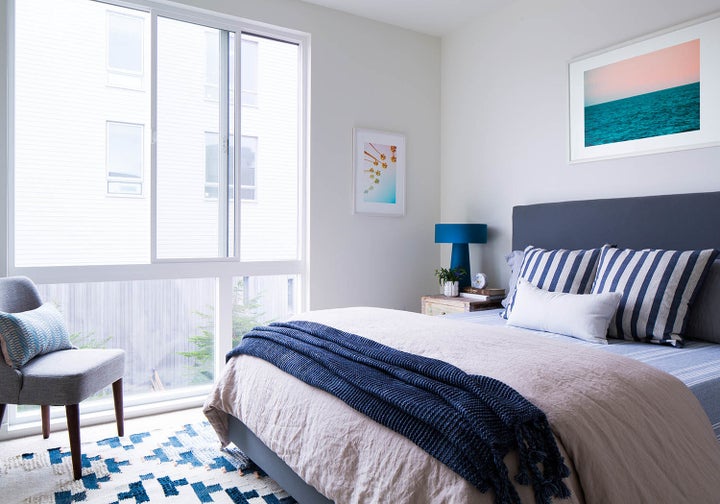 Go for a simplified color scheme of neutrals. White walls almost always make a room look bigger while packing a space with too many patterns does the opposite. If you love color, don't worry. Adding splashes of bright accents attracts the eye and makes your bedroom look bigger.
Minimize clutter anyway you can. Do you really need that giant TV? A sleek laptop that you can binge watch Scandal on and then stow away also does the trick.
Just because you don't have space for a canopy bed, doesn't mean you should sleep on a mattress on the floor. Treat yourself like the queen that you are with an elevated bed! This look is super regal and makes much-needed space available underneath for storage. Create the illusion of more square footage with solid, light-colored bedding.
Voila! Now you can sleep soundly knowing you've made space without sacrificing style.
Popular in the Community