The holidays are upon us. As we stock up on gifts for loved ones, many of us are also thinking about donating to a cause -- whether by giving time or money. While this is truly the season of giving, it can sometimes be a daunting task to figure out what kind of impact you want to make on the world, who you want to reach, and which organizations can best accomplish your philanthropic goals.
To help navigate the ever-evolving sea of giving choices, here are a few tips and tricks to ensure that a little goes a much longer way.
When selecting a charity or nonprofit to give to, it's important to understand how your money will be put to use. Luckily, there are a number of assessment sites that provide information on a charity's effectiveness. Take a look at:
A good rule of thumb is to look for organizations that commit 75% or more of their budget directly to program expenses, not overhead, and those that have a healthy, relatively stable revenue stream year-over-year.
2.) Explore the World of Crowdfunding
What better way to maximize your impact than through social media? Crowdfunding sites, including the likes of Kickstarter and GoFundMe, present a unique opportunity to explore an incredibly wide array of individual causes, and to create giving momentum among your online community.
Let's say water access is your passion -- a critical global issue that you want your friends and family to give to as well. On a crowdfunding site, you find a group working to raise $5,000 to build wells in rural Uganda. After making your donation you can easily share the opportunity with others, giving them the chance to contribute to the project and rally around the cause. It's an easy way to turn a single act of giving into a meaningful charitable movement.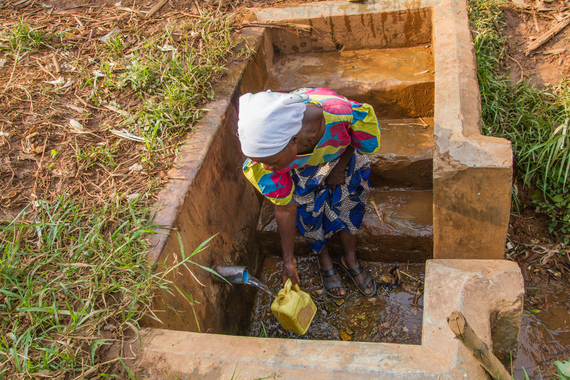 Tip: Some crowdfunding platforms and programs will also match your gift. For example, the Skoll Foundation is currently hosting a six-week challenge through Crowdrise to help raise money for a number of mission-driven nonprofits, Fair Trade USA included. For every $500,000 raised, Skoll will contribute $250,000, up to $2 million. You can donate directly to a wide range of causes, and even set up your own fundraising page to help an organization raise funds and awareness. It's a great way to take your philanthropy to the next level.
3.) Turn Your Donation into an Investment
There are many ways to give these days that go beyond traditional charity.
Consider microfinance. Organizations like Kiva enable you to make a loan to a very specific project for as little as $25. You can help a coffee farmer in Nicaragua buy fertilizer, for example, or support a woman in Colombia working to open a small store.
Heifer International is a nonprofit that allows you to give gifts that help families in need build sustainable livelihoods. You can help fund things like livestock deliveries, or even materials to build better housing.
Tip: Many of these programs allow you to make a loan or donation in the name of a loved one, and give it to them as a gift for the holidays.
4) Ask About Corporate Matching
A large number of companies these days have matching gift programs for their employees. It's a growing corporate trend to push contribution decisions into employee's hands, and many companies will match your gift dollar-for-dollar.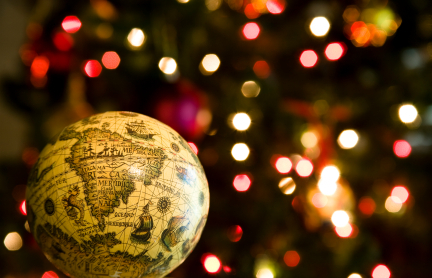 Whatever giving road you decide to take this holiday season, remember that there are many tools and resources out there to help you become part of a meaningful cause in a meaningful way. And by harnessing the power of social networks and technology, you can stretch your donations and build awareness around the things that matter to you most. Every dollar really does count.
Popular in the Community