The homemade salad dressing calls for 3 tablespoons of olive oil, but every time you try to measure it out, there's a thick layer that always gets stuck to the spoon. Not anymore, thanks to this trick.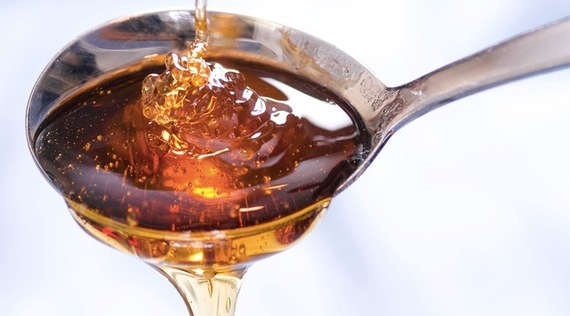 What you need: Non-stick cooking spray

What you do: Before pouring out the olive oil, spritz your measuring spoons (or cups) with the non-stick spray.
What will happen: When you add the olive oil to your salad dressing mixture, it will slide right off the spoon.
Good job! You used every last drop. No ingredient left behind.