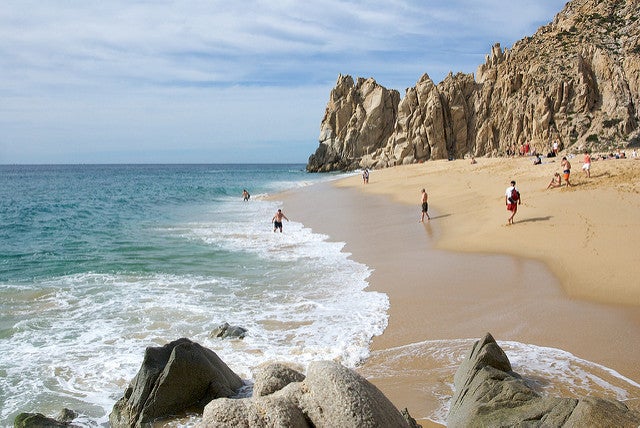 Have you ever gone on a vacation and felt a need for a vacation when you returned home? Or, gone on vacation and arrived home feeling like you missed out on memory making during the trip? Cabo San Lucas, Mexico offers a lovely alchemy of relaxing and adventurous opportunities sure to send you home feeling rested, yet electric with memories of stimulating experiences.
Cabo's desert climate, warm waters, luxurious yet playful accommodations and activities in water, sand or spa, create ideal conditions for vacation magic to grow. If you're looking for a destination that will "magically" strip your inhibitions, and give you a tender loving massage (or mud bath) in between your bursts of adventure, get on the next plane to this land of milk and honey (and tequila.)
The following activities will help you and your Cabo getaway develop undeniable chemistry.
Burst your "safe zone" bubble right out of the gate by hopping in a UTV and exploring the desert that flows onto white sand beaches. You'll feel much more deserving of that margarita by the pool after coating yourself in a few layers of thrill, and dirt.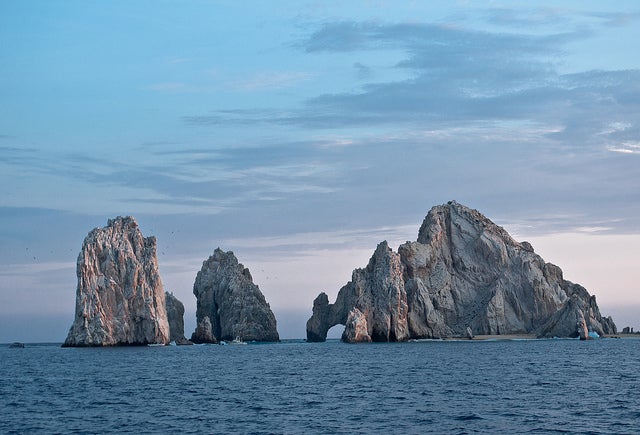 Enjoy all the "musts" of Cabo without having to worry about bartering for transport. This tour provides transportation from your hotel to a flea market full of local goodies not found in the airport gift shop, shepherds you to a tasting of "the good stuff" tequila, then caps off the experience with a catamaran dinner cruise out to Cabo's iconic Land's End (with a ride back to your hotel when you reach dry land.)
Coax out all the toxins from that tequila tasting with seaside spa treatment packages wrapped in yummy names like "Embracing Life Experience," "Moon Light to Remember for Two" and "Solmar Marine Experience." This spa is in the highly acclaimed Solmar Spa Collection family, and (in my opinion) it's the golden child.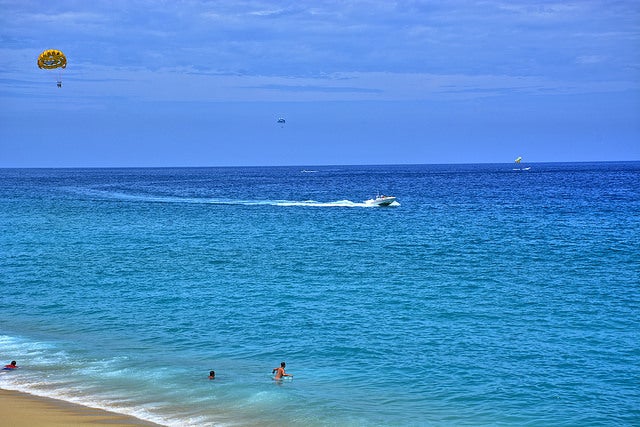 Yup, you have to. Fear of heights or not, soaring above the azul water in the arid desert air is the prime way to absorb the complete essence of Cabo. Happy Flights offers solo or tandem parasailing and launches and lands you straight from the boat.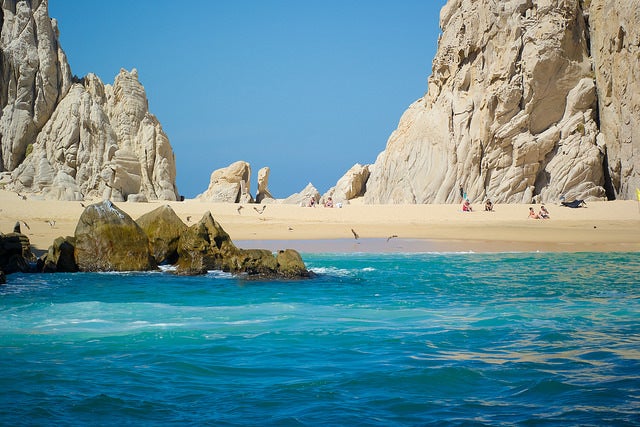 When I lived in the Caribbean snorkeling was my form of meditation. Massage your mind with a mellow snorkel in the "natural aquarium" surrounding Pelican Rock. No need to rent your own equipment, your tour will include masks, fins, snorkels and guides who can ensure the water is free of dangerous tides.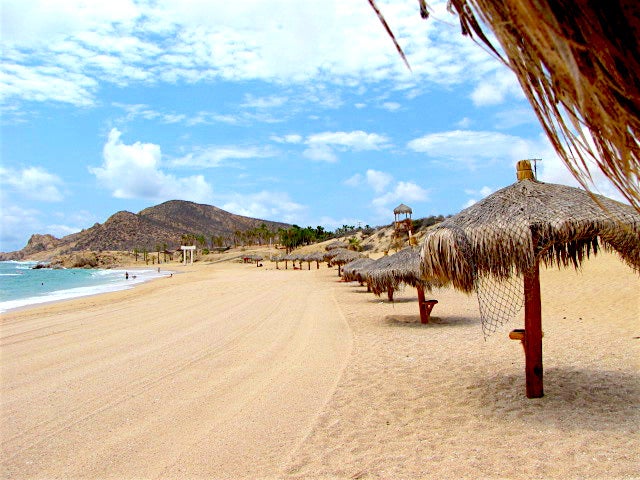 If you're not interested in navigating waves, the clean, calm and clear waters of Playa Chileno will provide an optimal beach day. Take naps on the beach in between your tidepool explorations and aqua mediations with sea life, and for the love of your healthy skin don't forget the sunscreen. Charred skin is so out.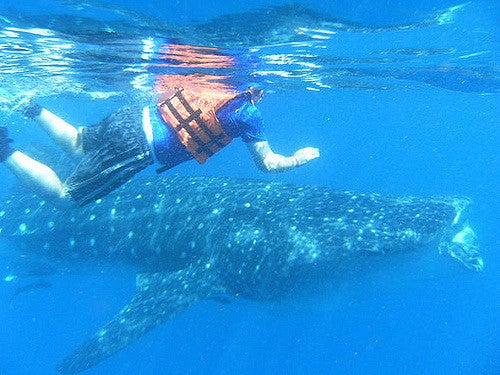 After the tranquil "ocean warm-ups" offered in the last two activities, you're ready for the head honcho of adventure; a swim with the largest fish in the sea, that happen to be sharks. But wait! Come back! These sharks are known as "gentle giants" and are filter feeders, meaning they only nosh on plankton, krill and other "non-human" goodies.
If you mix up these ingredients, and sprinkle them with a bit of courage and heaping of "I deserve to relax," you're sure to leave Cabo rejuvenated and mapping out your next visit.
Related
Popular in the Community