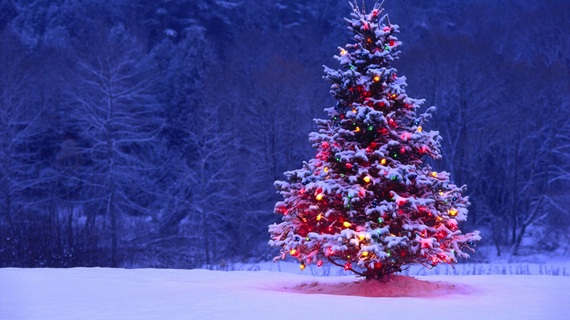 This week, we begin a new series featuring another group of businesses who make money by making a positive difference. These businesses are committed to growing their profits by positively impacting their customers and making the world a better place. These Conscious Entrepreneurs know that their mission and service is the key to being successful, attracting the best employees, and inspiring legions of raving fans as customers.
The first step in this conscious business model is to define the specific difference -- the positive value - your company contributes and write a "good story" around that. Sharing that story is crucial to motivating employees and growing devoted customers who are loyal fans of the product or service your business provides.
The Importance of Telling Good Stories in Business
In a recent article by Paul J. Zak in Harvard Business Review (October 28, 2014, https://hbr.org/2014/10/why-your-brain-loves-good-storytelling) we learn why telling good stories is so crucial for business success. According to Zak, a well-told story stimulates the release of the neurotransmitter "oxytocin" in the human brain, which leads to positive feelings and cooperative behavior. This affects your business in a number of powerful ways.
First, whether you are making a presentation to your co-workers, employees, or customers, a well-told story will engage them emotionally and enhance the uptake of whatever information you want to communicate. Even more importantly, a well-told story engages the "why" that motivates action and "buy-in" or "buying" behavior.
In a business, stories answer the question, "Why should I care about this product or service?" Stories are motivating for both employees and customers. They tell why your business is relevant and unique, how your business will help solve a problem or uplift your customer in a way that matters to them.
Zak says, "We know that people are substantially more motivated by their organization's transcendent purpose (how a business improves lives) than by its transactional purpose (how it sells goods and services). Transcendent purpose is effectively communicated through stories - for example, by describing the pitiable situations of actual, named customers and how their problems were solved by your efforts."
Your Company's Founding Myth
Another powerful story to tell your employees and your customers is your company's "Founding Myth." A Founding Myth describes the passion and purpose that led the founder to risk everything to start the enterprise. It shows the need, issue, or problem that the business solved and the emotional drive and hard work of the founders to bring forth that solution.
The Founding Myth is the insider's story for why they choose to build the business and their larger vision of what they want to achieve - the change they want to make, the way in which they help customers, and how the world will be better because of their efforts.
As Zak says, "These are the stories that, repeated over and over, stay core to the organization's DNA. They provide guidance for daily decision-making as well as the motivation that comes with the conviction that the organization's work must go on, and needs everyone's full engagement to make a difference in people's lives."
What is your company's "founding myth?"
What stories can you tell about how your product or service is changing lives for the better?
The Living Christmas Company
With the importance of good stories in mind, and in the spirit of the upcoming holidays, our featured business this week is The Living Christmas Company. The week of Veteran's Day, I saw the founder interviewed on "Shark Tank," describing how he was committed to hiring veterans. This peaked my interest and prompted me to visit the company website where I learned the story of his company and the good work they are doing.
Here's the story of The Living Christmas Company and their leader, the man in the Santa Claus hat, Scott Martin:
"Lead Christmas Caroler and TLCCo Founder, 'Scotty Claus' is the instigator of the company's silly hat policy and keeper of the TLCCo vision. His dream is for every Californian to meld the magic of their fondest Christmas memories with the new tradition of a Living Christmas tree. He hopes that celebrating a Living Christmas will help to bridge the connection between the joy of the Christmas celebration and our responsibility to the environment." (Source: http://www.livingchristmas.com/our-story/)
Martin came to this vision while delivering Christmas trees for Bob's Nursery in Manhattan Beach, California. Easily recognizable in his Santa's hat and gleefully singing Christmas Carols as he made his rounds, Martin had a knack for bringing Christmas joy with every Christmas tree delivery. He loved the feeling of magic and merriment that arrived each time he brought a tree into someone's home.
He was also deeply saddened when he saw the dried-out trees lying on the curb just a few weeks later. Martin had worked at nurseries his whole life, since the age of 15. He knew that there must be a better way to celebrate the holidays--one which was truly eco-friendly. Christmas was supposed to be about hope, joy, and new life. What better way to do this than with a living tree!
So, in the spring of 2008, Scott Martin founded The Living Christmas Company. Their mission is to provide an eco-friendly and convenient solution to the Christmas tree tradition by delivering living trees for rent to customer's homes or businesses. After the holidays, they pick up the trees and return them to the nursery.
Customers can browse online through a selection of five locally-grown varieties, including Monterrey Pine, Aleppo Pine, Little Sequoia, Leylandi Cypress, and Blue Cedar--all of which tolerate the transitions inside and outside well. The Living Christmas Company also offers eco-friendly and Fair Trade ornaments and decorations including energy-efficient LED lights, fair trade tree skits and ornaments from local artisans.
The Living Christmas Company trees are grown in urban settings, which helps to reduce pollution. When their trees grow too large to live in portable containers, they become part of the Urban Reforestation Project, earning Carbon Tax Credits and increasing property values while battling global warming, improving air quality and storm water run-off. They also work with local charities to donate tree rentals to those who cannot afford them.
The Living Christmas Company is a very well thought-out, socially-responsible business. They have a simple, yet powerful story. It is a story that I would "buy into" as a customer and be excited to participate in as an employee.
I would love to hear about other conscious companies with great stories to tell in our Discussion below. Thanks and have a great start to your holiday season.