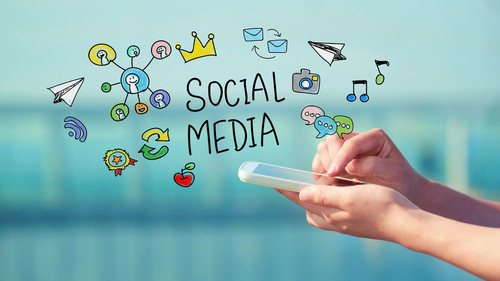 Social media is used for just about everything these days. Why not use it for gathering sales leads? When you use your social media leads for your marketing automation methods, you can convert your fans into customers by building a social media marketing funnel. And, most importantly, you don't have to produce automation tasks that look like spam! By following these tips, you can generate leads in a personal and realistic way.
Understand Your Sales Funnel
Learn which marketing channels bring the most leads. After doing this, you can learn how the sales follow-up process works and how long it usually takes to close a sale. In regards to social media, your audience is normally in the earlier stage of the sales process. Because of that, getting their attention early on has great value and it's important to set expectations beforehand for how that lead will perform.
Optimize Your Path To Conversion
Make the buying process as simple and clear as possible for your potential buyers! Check your Facebook page. Are your products and services clearly listed and easily found? Or does your audience have to dig around to find them? Take advantage of the opportunity to convert your Facebook fans into buyers.
Provide Opportunities For Soft Conversion
Soft leads are described as people who are willing to provide their email address in exchange for valuable content that is relevant to them. These leads have stated their interest in the content you're putting out there, but haven't necessarily shown interest in your product or service yet. Implementing marketing automation methods such as email marketing campaigns that provide a mix of content to your audience allows you to have a better chance of pushing those social media soft leads through the sales funnel.
Nurture Social Media Leads Differently
There is a difference between a social media lead and a traditional lead, and it's crucial to know the difference between the two. Just as you would send your marketing automation content to different groups such as one-time buyers and loyal customers, you also need to adjust your email campaigns to your social media leads needs. Provide content that will help drive their decision making, since they enter the sales funnel at an earlier stage than traditional leads might.
Measure Your Results
What's the point of all this hard work if you don't measure your efforts in order to truly identify where your leads are in the sales process? Using tools such as Google Analytics is a quick, easy and cost-effective way to monitor your social media conversions. HootSuite Pro is another tool to measure these metrics and your conversion success.
Your social media followers follow you for a reason. They like the content that you are putting in front of them. Since they're already familiar with your brand, make sure they like your products and services as well. For help with your marketing automation and social media marketing strategy, contact us today!
Related
Popular in the Community