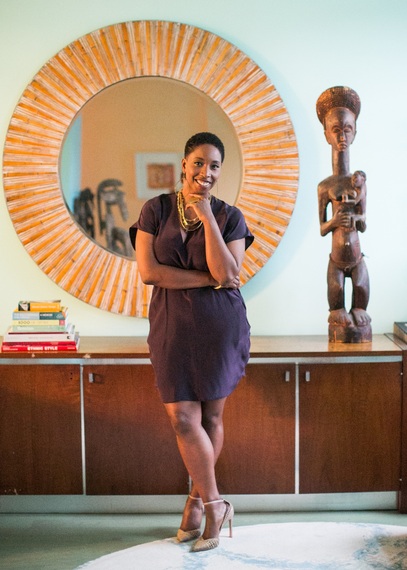 Excerpt: Do you find the idea of working with manufacturers overseas intimidating? You're not alone, but these three simple strategies can get you started.
I believe in working with artisans who are the best at what they do. This is why my company, which specializes in handcrafted rugs, wallpaper, and tiles, works with artisans all over the world. Think about it: if you want to sell batik fabrics, wouldn't you want to work with master batik artists? I know I would.
If you've never worked with overseas manufacturing partners, it's natural to be a little scared. You don't need to be. I'm going to share three tips to help you get started on your international sourcing journey. And don't worry - we are not spending money on airline tickets. Be grateful for the Internet!
Here's a look at some of my go-to sourcing strategies to locate overseas manufacturers.
1. Research the Competition
At this stage of your product development, industry research becomes key. First, look into competitors and study their product assortment. Go to the stores to examine product labels and then make a list of the manufacturing countries designers use for their products. I spent months studying the market by browsing online, visiting retailers and taking note of individual brands. This is a strategy I continue to lean on and reference before every new product launch.
2. Ask a Friend
The simplest way to find a manufacturer is to ask someone in the industry who they are using to make their products. I know you are probably thinking people don't share that information, but I'm going to tell you they do. I've found a few of my manufacturing partners by asking fellow rug designers and showroom partners. I believe that there is room for everyone, so the key is to ask those who share that philosophy.
3. Scour Online Sources
Take advantage of the Internet and social media. Google and Instagram are treasure troves of information. I have found many manufacturers via Google searches. Many of them have Instagram accounts. Use hashtags to do a search. You can even do an Internet search with a designer brand name and type, for example: "Who makes Awesome-Designer-You-Admire's pillows in Peru?" You will be surprised by the information you can discover. Many manufacturers have their own websites and usually post client lists on them.
Apply these tactics to help jump start your international sourcing journey. Once you get started, sourcing manufacturers will be as easy as creating new product ideas. I must warn you, though, that after you get the hang of the process, it may become addictive!
This is an excerpt from my e-guide series called Malene B Essentials: A Global Designers Series on Navigating International Sourcing.

Calling all HuffPost superfans!
Sign up for membership to become a founding member and help shape HuffPost's next chapter