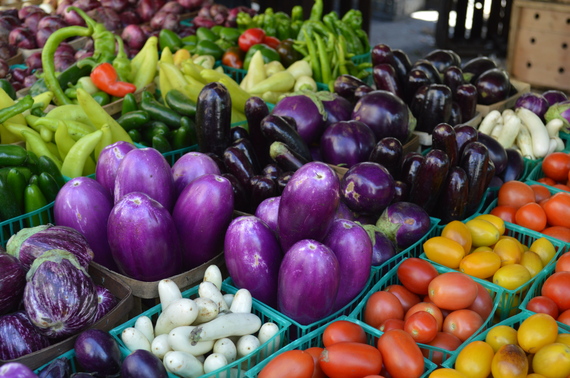 Our Italian restaurant, Florian, is just steps away from the Union Square Greenmarket. Each week, I stroll through the market scavenging for the best produce for our menu. I covet these summer months when the market is brimming with rows of golden cherry tomatoes, giant squashes, and ripe peaches. These open-air markets bring me back to Tuscany--especially when I see rows of bright sunflowers, or girasoli. To capitalize on these last summer days, I'm using this post to point out some of my favorite seasonal produce, and a few tips on how to navigate the market like a chef.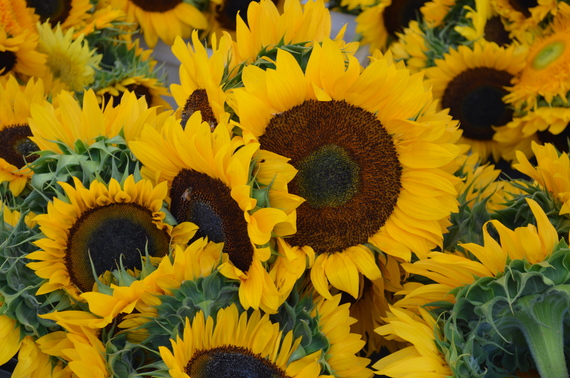 1. Spring Shallots: In Italy we call these super sweet onions, "Cipollotti di Tropea," which are grown along the Calabrian coast. These purple onions are perfect for caramelizing or pickling. Chef tip: When picking onions, try to find ones with their stems attached. Not only will they last longer, you can use the stems just like scallions.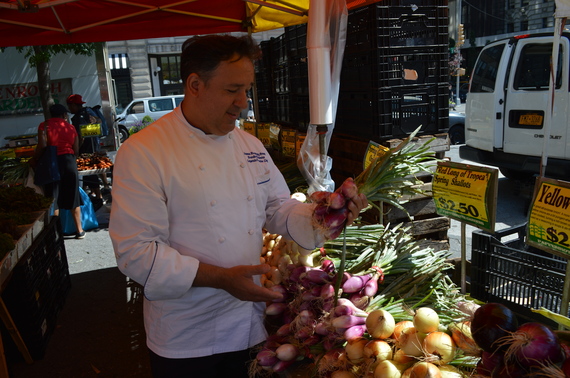 2. Lemon Cucumber: This is a crunchy and bright cousin of the cucumber. Its yellow-striped skin can add a pop of color to any salad (even a fruit salad). Chef tip: For best picking practices, search for the yellowest cukes in the bin.
3. Cherry Tomatoes: When picking out tomatoes, size matters. The smaller the tomato, the sweeter the fruit. Chef tip: I don't just pick up a pint of produce--I sort through them, picking out the smallest tomatoes. Also, I make sure to sample a few different vendors' tomatoes before choosing which ones to buy so I know I'm purchasing the sweetest batch.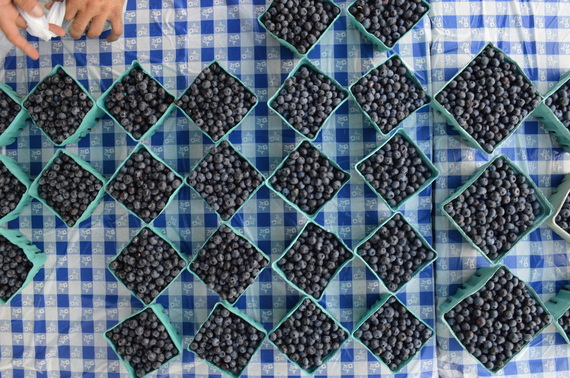 4. Blueberries: There's nothing better than a ripe, plump blueberry. I don't reserve these berries just for pancakes or salads, I like to add them to risotto (check back soon for my summer risotto recipe!). Chef tip: If you're using blueberries for a processed or cooked recipe (think: jam or muffins), and don't need perfect-looking fruit, ask the vendor if they have any "second" fruit. Distressed fruit may be sold at a discount.