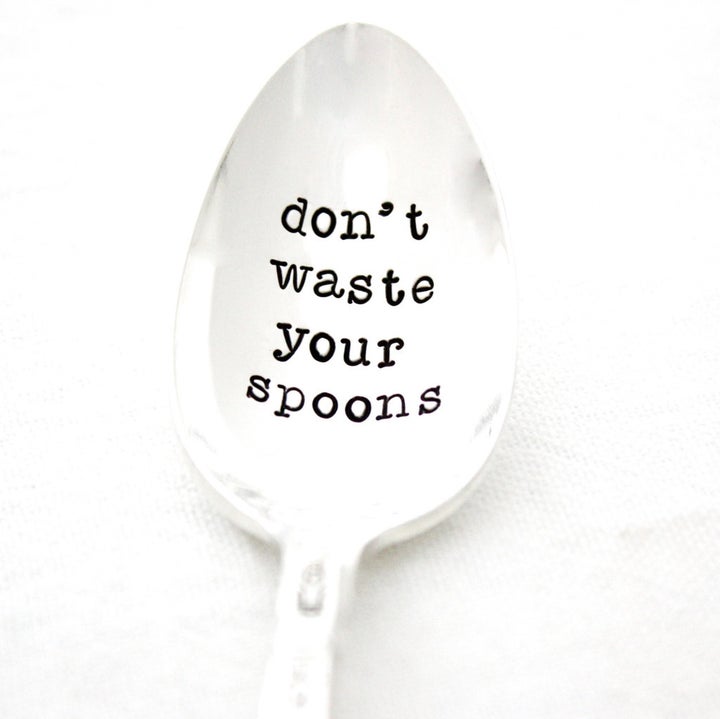 "It's like treading water when you don't know how to swim and you've got one hand tied behind your back."
That's what my client told me when we sat down to talk about the progress on her marketing plan.
She felt dejected and stuck and was ready to give up her dreams of building a business that could sustain her emotionally and financially.
Her story is all too common.
Each year, more and more entrepreneurs are also dealing with a chronic health challenge -- either personally or in caring for a family member.
And since nearly one-third of all US jobs are held by the self-employed and those they hire, that adds up to a boat load of entrepreneurs dealing with chronic illness.
More than 50% of the world suffers from sort of chronic disease.
By 2020, 81 million Americans will suffer from MULTIPLE chronic conditions.
99% of disease management is in the hands of individuals and their families.
The good news is that because there are so many people living and working with these issues, if you happen to be one of them, there are lots of resources for you to lean on.
The Plain Truth
Even for the healthiest folks, building a business is hard work. It takes an enormous amount of time, energy, and money. (Three things that usually feel hard to come by if you're saddled with a long-term illness.)
But that doesn't mean it can't be done at a much more human pace.
Our society has bought into the Myths of Productivity and Entrepreneurship. Marketing experts tell us if we just follow their amazing blueprint, we can rake in six or seven figures in no time.
Productivity experts share their latest life-hacks like they're going out of style. And we believe that if we just get up earlier or use our spare time more wisely, we'll be able to squeeze even more out of our day.
The TRUTH is that in order to lead our most fulfilling lives and see our business visions fully expressed, we need to do more than worry about strategies and tactics.
We need to give our attention to ALL parts of ourselves: our bodies, our minds, and our souls.
Chronic illness or not, you WILL need to deal with your limitations, issues, and mindset. But so does every other entrepreneur.
(I've often said that owning and running a successful business is one of the quickest paths to self-actualization.)
The TRUTH is that a slow and connected approach (one that honors and leans on our relationships with self and others) is a much healthier and sustainable way to build a business.
And as someone with a chronic illness, you're in a perfect position to lead the way and show us how it's done.
Nurturing the Growth of Your Business
That's all fine and well, you say. But people still expect me to finish projects and keep my commitments. How can I ever do that when I don't know from day to day if my body will cooperate?
Here are a few words of wisdom (garnered from colleagues who know) that you might find helpful:
Tip #1: Shift your beliefs and change your story. Yes, your body has limitations. No one expects you to wish those away. However, if you believe that your limitations keep you from doing ANY of the deep inner and outer work required -- even if that means using a super sloooow and gentle approach -- you'll be stopped before you start.
How do you shift your thinking? Start by noticing the thoughts when they come up. Write them down. And then question them.
Ask yourself simple questions like, "Is that true?" and "How do I know?" The Work by Byron Katie is a great resource for learning how to see things from a different perspective.
"In 1978 I was diagnosed with PNH (paroxysmal nocturnal haemoglobinuria, an extremely rare blood disorder). I've had over 30 blood transfusions since that initial diagnosis. It's what caused my strokes in 2005.
"I NEVER let my PNH stop me from doing anything. In 1980 I started my own business.

"Over the years I've co-owned a computer dealership here in Toronto, helped start and run a conference business out of San Francisco and done lots of coaching, speaking and training.

"I think the most important thing is mindset -- as a business owner with a chronic illness or a disability and more importantly for life. What does mindset mean? It's made up of the beliefs that affect one's attitude. I've always seen the glass as half full and not half empty. I've looked at each problem as an opportunity. A friend once said that I always look for the positive in every negative event."

Tip #2: Honor your body's needs and pacing. If you need to take baby steps on any given day, take baby steps. This isn't a competition!
"Nerve damage in my foot caused serious, unrelenting pain and a condition called CRPS. I tried to keep my business going, but eventually I realized I needed to just stop. I'm taking a Sabbatical, something most solo-entrepreneurs would never consider. I know my clients need me to do this. I need time to heal and get my strength back: mentally, emotionally, spiritually. I am learning to REST.
"My best advice – just stop. Even if it's for five minutes. Do it often. Your business will benefit and your customers will welcome you back when you're ready to return."
Tip #3: Create a singular focus. Contrary to what we all may believe about multi-tasking and pursuing multiple projects at the same time, a diluted focus is rarely useful. And for those with limited energy, it can be an even bigger detriment to your success.
"We don't look sick, and sometimes we don't feel sick so it's easy to get into comparisonitis and think we should work 24/7 in order to be successful, or launch a new product, but it's not realistic.
"The two things that changed my life after my diagnosis were my decision to focus on my health first and my business second. Within those two areas I set ONE focus and pursue that single-mindedly until it's complete.
"When I stopped trying to a little of everything at a time (F.U. multi-tasking)
I got more done and had more success
on every front."
Tip #4: Build a support system that's both wide and deep. Find a group of like-minded business owners that you can mastermind with. Even better, add to the mix a mentor or a coach who understands and encourages a slower more organic approach. But most importantly, find others you can lean on for outsourcing or delegating your work.
"Form relationships with a wide variety of freelancers and other business owners. Anyone who can do any slice of what you do in running your business -- from blogging to creating actual products to accounting/bookkeeping -- as many people as you can.
"You're basically creating a network of folks who can step in and help support you via outsourcing if you do have an unanticipated flare-up or relapse. (Please note: I'm not talking about begging favors or asking to "pick their brain." Don't do that. You'll obviously be paying these people for their time and efforts.)
"In the same vein, when you're doing well, whenever possible create a surplus of whatever you need/use -- blog posts, visuals/graphics for marketing, or actual products -- to save up for those flare-up days."
Tip #5: Remove the blame. Your illness is definitely not your fault. And neither is it a reflection of your worth. Don't mistake your illness for laziness, a lack of willpower, or any other negative label.
"There's definitely a connection between our thoughts and how they affect our bodies. When we look at the whole of being human, we are after all, energy.
"But, it's never about blame — blame is as dangerous and useless as guilt. There is no fault. Only discovery, centering, challenging beliefs and modifying our focus. How you work with and around your problems defines you as a person. Not what happens to you, but how you choose to deal with it.
Tip #6: Don't feel pressured to disclose your illness. Many folks shy away from talking about their health challenges in business settings as they feel it might detract from their credibility. That may or may not be true depending on how and when you choose to share.
"No one wants to hire someone with an illness," we think. And to some extent, we're right. Each time we talk about our limitations with others, it can affect the power dynamic.
It's also true that no matter who we are and what challenges we're dealing with, it's always 100% our responsibility to deliver on our promises. EVERY forward-thinking business owner will take a proactive stance and create back-up plans and redundancies to keep things flowing in case of emergency.
Since you never want to disappoint or deceive a client, what do you do?
"It's okay to tell people about your life. I LOVE working with this type of person; the transparency is really refreshing. And while most people seem to want to convey the idea that they can handle ANYTHING, it's a lot more reassuring to me when someone says,'Sometimes things go pear-shaped, so here's the process I put in place to combat that.'"
You may also find that NOT disclosing your illness (at least initially) keeps you on equal footing with your clients.
"For several years, I told new clients during their intro call [about my illness] and outlined the ways in which I had layers of backup. And then one time, I forgot to mention it. And I noticed that the power dynamic between us was better. The client had more confidence in me than some of my others, and I found myself in a position to explain things to them far less frequently. They simply didn't question my workflow as much as others who DID know. The work was the same. The thing that was different was that the client didn't have a go-to thing in the back of their mind that made them question whether they were getting my best or not. Thankfully, I no longer have that issue, but that's how I handled it."
So yes, it takes a huge amount of self-knowledge, compassion, planning, and strength to create and grow a business -- especially when you're dealing with a chronic illness. But if you remember that you don't have to do it alone, you can still build something beautiful and successful that suits YOU.
It might take a bit longer than the "normal" picture we're presented with most days, but you CAN realize your business dreams.
What's been your experience with this unique intersection of challenges? Do you have advice you can offer? Share with us in the comments.
Popular in the Community