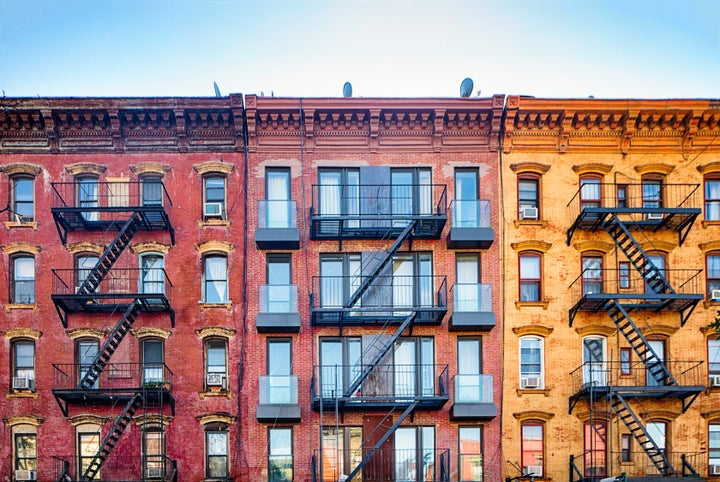 Your landlord might want you to believe there's no room to negotiate your apartment lease, but that's just not the case. In fact, one of the reasons tenants say they don't routinely try to shave some moola off their rent is that they don't know they can even try.
If there is but one truth to live by, it's this: If you ask for something, you may not always get it. But if you don't ask, you most certainly never will.
1. Make a reasonable offer, once you figure out what that is.
Every situation is different. In very competitive markets where prospective tenants greatly outnumber available units, trying to negotiate the rent isn't likely to be fruitful. Most likely, the landlord will just move on to the next prospective tenant until he finds one willing to pay what he wants to charge. In some cases, there may even be bidding wars over highly desirable units, and leases ultimately exceed the asking price.
But if there are plenty of available units in the complex you hope to live in ― and especially if they have been vacant for three months or longer ― try asking the landlord to take a percent off the asking price. What percent that should be will be based on your research.
Since most successful negotiations require both sides feeling the win, point out ― nicely ― that you can move in and start paying rent immediately (assuming you can), since every day the unit is empty is costing the landlord money.
It's a bird in hand situation, and you can tweet.
2. If new tenants are being offered move-in incentives, ask for a loyalty reward.
If there's a glut of units available for rent in a community, some apartment managers may offer what is essentially a signing bonus: a month's free rent to new tenants who commit to a year's lease.
If you already live there, this could very easily infuriate you. After all, why should new tenants be given a financial break and not existing ones?
There really is one simple solution to this: Ask for a similar discount ― and don't let the conversation end with the manager saying, "The offer is only for new tenants." Duh, you know that. What you don't know is why.
Point out that many businesses reward customer loyalty, and good tenants are essentially good customers. Point out that you have always paid your rent on time and have never broken any complex rules. Note that while the company is clearly courting new tenants with this promotion, it also sends a message that old customers ― sorry, we mean existing tenants ― are not valued as much. Heck, even Starbucks gives you the occasional free drink for not taking your business to Peet's.
3. Don't limit negotiations to just the price of the rent.
StreetEasy spokesperson Lauren Riefflin advises tenants to think about other terms in the lease, aside from price. Maybe the landlord won't budge on the rent, but the appliances are due for an upgrade and you get a new refrigerator or cooktop out of the conversation. Or, will they waive the additional fees to use building amenities like the gym? Maybe they can upgrade your parking spot to one closer to the door or under a shelter?
Riefflin says that if a building has more than one vacancy, you will have more power if you negotiate for a unit that's less desirable ― say, one that's located on a lower floor or has a less-convenient layout.
4. Offer to sign a longer lease if the landlord skips a rent hike.
Vacant apartments are the stuff of landlords' nightmares. Each month that a unit is empty hurts the owner's bottom line. The owner's mortgage and taxes still have to be paid even if the rental unit isn't generating any income. Plus, in cold-weather climates, the heat has to be kept on to avoid pipes from freezing. Maintenance and expenses keep coming, even if rent payments temporarily cease.
Plus, filling apartment vacancies is nobody's favorite thing to do. It takes time and money to advertise for new tenants, more time to show the apartment at all hours, and then even more time and money to vet potential tenants, verifying their employment and checking references. And sometimes, even after all those hurdles are overcome, the would-be tenant walks away with a big "never mind."
One big bargaining chip you have as an existing tenant is the fact you already live in the apartment. You're a known quantity, and keeping you happy ― and living there ― often results in a bigger profit than having to find and screen a replacement.
"Every day an apartment is empty means the landlord is spending money out of their own pocket to cover the mortgage," Riefflin told HuffPost. How can a tenant work that to their advantage?
"Offer to sign a longer lease ― for 18 or 24 months ― in exchange for a lower monthly rent. It will save the landlord both money and time down the line if they don't have to deal with getting a new renter anytime soon."
Judy Dutton, deputy editor at Realtor.com, added, "Keep [the conversation] positive, saying something like "I love living here and don't want to leave, but I'm seeing cheaper rents elsewhere. Is there any possibility we could negotiate the rent?"
5. Shop for hotter deals in colder weather.
When the weather is inclement, fewer people want to go out to look at apartments. That puts those who are looking in the driver's seat, and will make negotiating the details of the lease a little easier.
But beyond looking for a rental in nasty weather, nobody wants to have to pack up and actually move around the winter holidays, so many units that were empty on Thanksgiving will still be empty on New Year's Day. And most landlords lower their prices after three months of having a vacant property.
"If you're looking in an off season ― fall or winter ― extending a lease so it ends in the spring or summer is an even more attractive option, allowing landlords to find a new tenant when more are shopping," Riefflin said.
As for the rest of the year, many landlords think that an ideal lease end date falls between April 30 and May 31. There are blooming spring flowers, more hours of sunlight, and lots of families with school-age children who want to finish up the school year and be settled in their new home for the summer. If you can extend your lease into May, your landlord may see an upside and knock a few dollars off the price.
In any case, begin negotiations a few months before your lease is up for renewal, advised Dutton. "If you do it at any other point," she told HuffPost, "you risk sounding like you're trying to break your lease, which you won't want to do."
6. Make sure you know the ins and outs of the building.
Knowing everything there is to know about the building you want to live in will give you a leg up in negotiations. Sites like StreetEasy or Zillow can help you learn whether there were recent price cuts on similar units or if there are a lot of vacancies.
Also, pay attention during your tour. If the building's communal areas are poorly maintained, appliances are dated, the building sits on top of a loud bar or has a history of health department or noise complaints, these are all points to use as leverage during a negotiation to help knock off a few dollars from your rent.
Deidre Woollard, a real estate publicist and co-founder of Lion & Orb, says tenants should approach rent leases the same way they would if they were buying a house: Check for "comps," which is short for comparable listings. See how your potential (or current) rental unit compares to other things on the market and what amenities are offered, she said. For example, if the unit you are considering doesn't have a dishwasher and others do, there may be room for negotiation.
7. Present yourself in the best light possible.
"Never underestimate the value of a personal appeal," Woollard said. Good references and a personal letter can help. So can an in-person meeting. Show photos of how you've decorated and maintained your previous apartment. Offer to provide a bank statement proving you are a diligent saver. Volunteer that you are a good tenant and have referred other good tenants to your building.
Yes, a landlord wants someone who is going to consistently pay the rent on time, but they also want to know that the tenant will take care of the unit, Woollard said. That may mean more than a few extra dollars each month.
8. Offer to help with maintenance or do your own small repairs.
You can also offer to repair or replace items that need repairs in exchange for reduced rent, Dutton said.
Some repairs are simple and can be handled by the tenant. Offer to accept the unit "as is" and agree to handle the paint job yourself, for example. Or if you never had an ice maker and manage just fine with plastic ice trays, you likely won't care if the one on the refrigerator door is broken anyway.
Just make sure you document what's in need of repair when you move in so that you aren't blamed for the breakage or damage. Landlords typically demand a damage deposit when they first rent you the unit, and you don't want to have to pay for a problem you didn't cause.
9. Offer to pay several months' rent or the full lease up front in exchange for a price break.
Not everyone can afford to do this, obviously, but offering a lump sum up front often can result in a discount. Landlords in Los Angeles, where a fair number of renters work in the entertainment industry and relocate to the city for the length of a project, like getting the full amount before the tenant moves in.