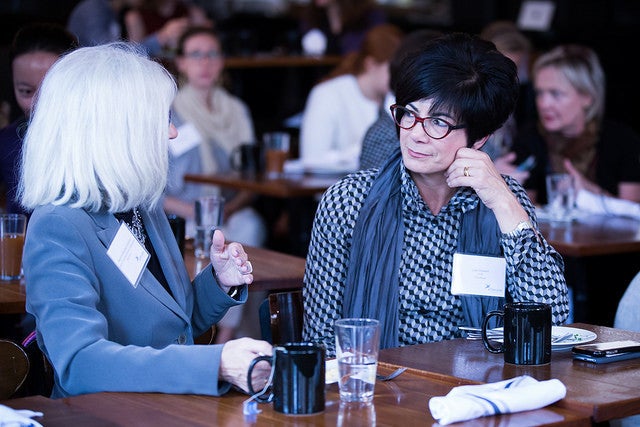 In the next few weeks, there are several MWBE networking events taking place throughout New York City. To the novice networker, these may seem like business as usual meet-and-greet exchanges. To a business savvy networker, these events present huge opportunities to connect with government buyers!
Some gatherings are large, such as the annual NYS MWBE Forum; other networking events are smaller with opportunities for one-on-one discussions with C-level executives and government officials.
As business owners, our time is usually spread thin. When business development opportunities arise, it's critical to be strategic and have a plan. With networking, you want to make two decisions beforehand:
What events should I participate in?
How do I make the right connections at those events?
When deciding what types of events to attend, consider that there are two types of networking. The first is connecting with buyers who are purchasing what you are selling. The second is meeting people you need to (and should!) meet. People you need to meet could be elected officials, prime contractors, lenders, panelists, or other influencers. If possible, do some research in advance on individuals/companies by reviewing their website or LinkedIn page. This certainly puts a different spin on networking. Here are 5 tips for networking success.
1. Business Cards and Elevator Speech.
Sounds simple, but it's easy to get caught up in the day-to-day and forget the basics tools for networking — your business cards and elevator speech. Take the time to plan and update business cards (if necessary) and place them everywhere. Keep business cards in your suits, briefcase, travel bags, and purse. Practice your elevator pitch — get it down, so it's brief but clear to potential connections exactly what you do.
Don't try and sell your services in one conversation. Ask for permission to send an introductory e-mail, capability statement, or schedule a call/meeting, then actually do it. Most people say they'll follow-up and rarely do. Being diligent about the follow-up is a way to stand out.
Quality networking events should not be the place where you are eating and drinking. If possible, have a light meal in advance and save the drinking for more festive events. Leave heavy bags and pocket books in the office, or check them at the door. Both hands should be free, so you can be fully engaged in the conversation and take gentle notes as appropriate.
It sounds obvious, but I can't tell you how many times I have been in a conversation with someone and their phone rings, or they blow me off for a higher-level contact. What's even worse is the tendency for snapping pictures and updating a social media status without true engagement. Be mindful of your interactions with people and remain present and respectful always. Treat people how you want to be treated.
Finally, be sure your networking strategy is outcome based: why are you there, who do you need to meet, and how will you follow-up?
Jean Kristensen is the CEO of J Kristensen Associates, LLC. An entrepreneur, certified coach, trainer and public speaker, Jean has over three decades of professional security experience in firms ranging from small start-ups to multi-million dollar corporations. Sign up for their #MWBEsuccess newsletter by clicking here for free guides to grow your business.
Ellevate Network is a global women's network: the essential resource for professional women who create, inspire and lead. Together, we #InvestInWomen.
Popular in the Community