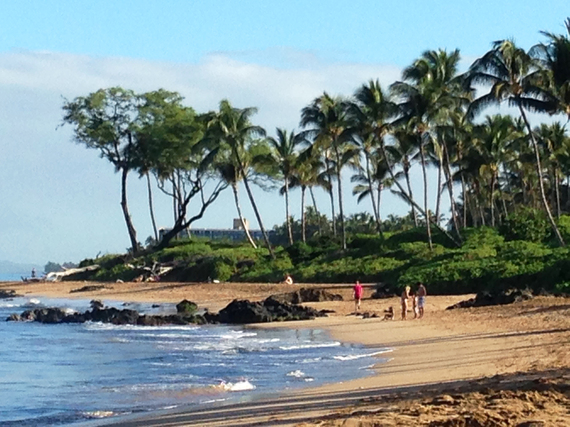 With a vacation ahead, parents and children are excited as they look forward to the day they depart for their new adventure. A family vacation is all about having fun, relaxing, and exploring new places and cultures. However, with a lack of preparation and structure, parents can easily find themselves needing a vacation as soon as they arrive home.
Much of my work as a nanny has included traveling the world with families. It's important to be structured so your holiday doesn't become stressful. Many parents are not thinking about a vacation sleep schedule for their kids and organization overall. When this doesn't happen, you can feel so exhausted when you get back to your daily grind that you need another vacation. Below are some ideas that can get you through the family trip in a fun way so you reminisce on what a good time you had.
You can spend a lot of time on your vacation figuring out what clothes belong to which child. Organize their clothing by labeling each item beforehand. When you get back home, you also don't want to be overwhelmed with a lot of laundry. It can be costly to clean clothes at the hotel. So recycle certain clothing like shorts or swimsuits by having the kids re-wear them as long as they are not dirty or muddy.
Even though everyone is having fun on vacation, it's important to have the kids clean up after themselves. Clothing can quickly get all over the place. Keep each child's clothing in one draw or suitcase so there is no confusion.
A set bedtime for children on vacation is great. When you arrive home from your trip, getting your kids back on their normal sleep schedule can be a problem. If you are going away for just a week domestically and there is a time difference, still keep them on the same bedtime according to the time zone they live in. Set activities for your children during the day so they are tired at night. You can also get some alone time with your partner if they go to bed on their regular schedule.
Children are going to have sugar on vacation. However, you don't want to give them sugar past lunchtime so they will have enough time to work it off before the evening. After eating sugary dessert at dinner, they won't be able to sleep when they come home.
Make sure to take books with you to prepare them for the upcoming school year. By keeping them reading, it won't be hard to get them to do it when they get back home and school is about to start.
You don't want to have sick children when you come home. During the vacation, you need to make sure they are always washing their hands before meals just as they normally do when they are home. When in a public swimming pool, remind them not to put the water in their mouths because they can ingest it and get sick.
If you are heading home on a long flight, it's better to fly with the kids at night and land in the morning. By taking a night flight, they are awake when they arrive and it's easier to get acclimated. If you are traveling back home on a shorter flight, book it for a time when the kids won't sleep on the plane. If you get home at 9pm and they are not tired because they slept already during the flight, they can be up all night or for a long stretch.