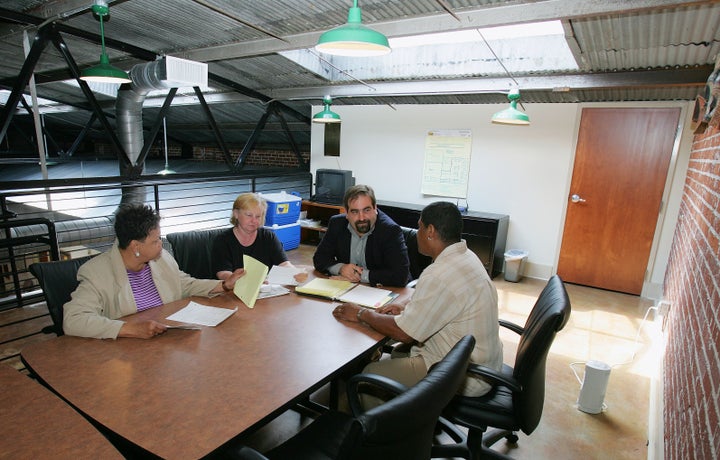 Bet Tzedek, a nonprofit headquartered in Los Angeles, was founded in 1974 by a small group of lawyers, rabbis and community activists that sought to act upon a central tenet of the Jewish social justice tradition and the pro bono ethic of the American legal profession. When it opened, it was a one-night-a-week storefront community law office staffed by volunteers. Now, the organization leverages a small staff of paid lawyers to manage roughly 1,800 pro bono attorneys and paralegals, who have provided upwards of 61,000 hours of counsel to more than 10,000 people annually.
Word of this model program traveled quickly, and requests from across the country began to flood in for Bet Tzedek to open offices outside Los Angeles. But, the cost and infrastructure to run a national organization just never made sense.
At least, not until 2010, when the program suddenly expanded to a remarkable 31 cities with minimal cost and staff investment. Instead of expending valuable internal resources, Bet Tzedek tapped a small group of their volunteers to create a toolkit that would enable any law firm to replicate one of their programs. The organization created a "pro bono in a box" -- that includes videos, case studies,clinics, etc. -- to support volunteer-led operations on the ground, in new geographies. An interested attorney can contact Bet Tzedek, receive and review the basic training materials, and then work on the organization's behalf to rally the support of other law firms in the area to get the model up and running.
For instance, in New York City alone, there are more than 30,000 Holocaust survivors. Using Bet Tzedek's resources, one local office was able to learn the legal landscape and train attorneys from more than 30 law firms to screen and represent thousands of Holocaust survivors to obtain reparations.
"By utilizing technology -- such as weekly conference calls, training videos, and websites -- we could obtain the necessary guidance from Bet Tzedek to impact the lives of survivors who endured unimaginable suffering and to whom reparations are extremely meaningful," says Jerry Shick, a partner at New York-based O'Melveny & Myers.
The old adage is that it is better to teach a man to fish than to give him a fish. By making their model and volunteers available to other cities, Bet Tzedek greatly improved on this proverb. They are teaching the man, who in turn is then teaching another ten men to fish. This model of scaling impact, referred to as "train-the-trainer," is one of the most successful tools of social entrepreneurs and ambitious nonprofits across the country.
Seven hours' drive north in Oakland is another example of a nonprofit that is deploying a similar strategy. The Stride Center is an innovative social enterprise that works to empower men and women facing barriers to employment. They provide job skills training, credentials, career coaching, work experience and job placement assistance.
In 2005, a foundation approached the Stride Center and urged them to replicate. With their organization as the hub, they developed a curriculum the staff could provide to training centers across the state. They provide these tools to local partners and run academies for instructors at partner agencies to train them on how to effectively deliver the program. Layered on top of the tools and training are consulting services to help ensure the success and growth of the affiliates.
You also find this model working well in advocacy work. The Human Services Council in New York, for example, represents thousands of social services nonprofits to advocate for their needs as a collective. Too small to be able to achieve their advocacy goals alone, the council has built systems to turn their member organizations into part of their advocacy engine. Member organizations identify at least one staff person who is responsible for coordinating and responding to advocacy efforts, like letters and calls to officials to educate them about an issue in their community. The Human Services Council trains these point people to be effective and provides them ongoing assistance and calls to action.
At the Taproot Foundation, we have also embraced this model to expand our impact. We realized that to achieve our goal of providing pro bono capacity-building services to nonprofits, to drive social change, we needed to create a new cadre of well-trained professional pro bono managers. Now we work with companies to show them how to run their own programs for their employees, allowing us to radically increase the availability of pro bono services beyond the capacity of our organization.

As you look at the leading social entrepreneurs across the country, this train-the-trainer approach is an increasingly common part of their strategy after they have built their core program. It is perhaps the fastest and most cost effective way to scale impact.
Support HuffPost
The Stakes Have Never Been Higher
Related
Popular in the Community