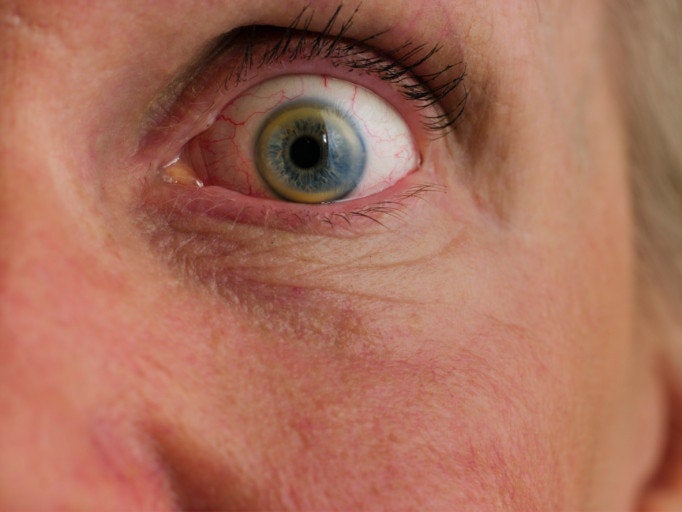 Let's be honest, life can be hard. Headlines read of economic collapse, natural disasters, identity thefts, disease scares, peeping toms and more. Even the eternal optimist has been tempted to succumb to the 4-letter word (F-E-A-R) in these tight times. Phobias or unrelenting fears of situations, activities or things are more common than we all care to admit. In fact, according to a recent survey done by Penn, Schoen & Berland Associates, almost a third of Americans say they've suffered a panic attack.
Possibly the "F" word has hit you in one way or another and right now you are saying, "Yes, Melissa, I can relate." However, the bigger dilemma is, "How do I move past my fears in the face of real-life issues, opportunities and unexpected crisis?"
As a global brand and personal transformation strategist, it is my passion to study the power of human transformation. In this pursuit, I have discovered something quite fascinating: The mark of leaders happens in moments of great stress, urgency and pressure.
The secret that turns ordinary people into extraordinary performers is the power of choice in a time of conflict and crisis. In fact, I once heard someone say once you make the choice, the choice chooses you. Winners choose faith in the face of fear.
This week, we celebrate the birthday of an international hero, Nelson Mandela. He is a perfect example of an ordinary man who did extraordinary things simply because he found the courage to choose faith over fear. Because he believed in the potential of progress more than the pain of the present, his faith actually chose him. Mandela made a decision to see a different perspective that would allow him to believe in what many said was impossible and change the course of history forever.
I define faith as a hope or an expectation of greater promise for the future. When I began to ponder my choice many years ago to leave a comfortable corporate job to launch my own business, I realized that I couldn't have done it without faith. I admit, fear was present, but I had to make a decision to change my thoughts and allow faith to be greater than my fear.
I have learned it takes just as much faith to take the first step as it does to take the first leap. Faith happens in the little things. Before I could start my business I had to believe that I had value I could offer to the world. Before I could brand my expertise I had to build my own confidence in my ability to make it happen. Faith is often built through experience over time. However, it almost always starts with a mind-set that sees potential even when reality is different.
One of the hardest factors of faith is dealing with uncertainty. It is the fear of the unknown that paralyzes us. It keeps us from applying for the job that we know we are qualified for. It talks us out of stepping out on that business idea that we have been sitting on for years. It may even leave you making excuses for why you can't move ahead in a new relationship because of past hurt or rejection.
This paralysis can be detrimental to everything. However, the true hallmark of greatness is that in the face of fear, you choose to step out on faith. The courage comes from a hope that believes it will be better and there is a greater potential than what you see in the present. It also stems from a determination not to miss your destiny.
Faith over fear is a choice that requires a change in attitude. Here are a few daily disciplines to help us discover our courageous moment to choose faith over fear.
Let Go: The first step is to recognize that you don't have to have all the answers to make the decision. Sometimes it is enough to trust the process and resolve to let go of what you have been holding on to so tightly.
Discover Your Hidden Strength: When you recognize that you are not alone, you come to see that there is a secret strength inside of you that is empowering and invigorating. Tap into your strength and allow yourself to grow through the test.
Believe Despite What You See: Faith is about perspective. See the glass as have full verses half empty. As sure as there is today, tomorrow will come and the sun will rise again. Now is a moment to maximize the immediate by pushing past your fear.
This week, I challenge each of us in some way, shape or form to choose faith over fear. Possibly, it may be as simple as believing that someone will call me for a job interview. I will do 30 more minutes of cardio tomorrow. I will be strong enough to walk away from that relationship that has been causing me pain. No matter what your step, big or small, make it happen. You will begin to see that as you choose faith, you will see how your life will progress past the pain of today into the promise of a greater tomorrow.
Melissa Dawn Johnson is the authority on global branding and personal transformation. She is President of Velvet Suite Marketing Consulting Group (www.velvetsuite.com) a brand transformation experience unleashing human potential through a proven, proprietary leadership system called ID3 ™. She is also the author of "Brand Me. Make Your Mark: Turn Passion Into Profit" (Ambassador Press) (www.brandmelive.com) and a regular contributor to The Huffington Post, CNN and Essence Magazine.