"But I am just a business owner; what do I have to contribute to the discussion?" "I don't have a profile like Donald Trump; the media isn't going to listen to me." "I didn't even graduate university; what gives me the authority to speak on such topics?"
We've all done it. Questioned our expertise and believed we weren't worthy of putting our opinion forward, or standing up to be counted.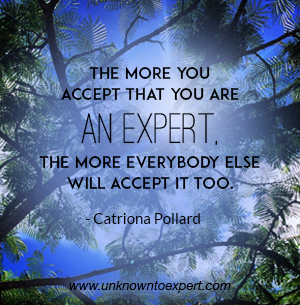 It's what I refer to as the Expert's Dilemma; it goes something like:
Your head is buzzing with a lot of great information yet no clear way to package it into a clear and compelling message that attracts the clients, networks and media attention you'd like.
You have expertise in a particular area you know could help people, if only you could find a way to tell them about what you're doing.
You're often confounded when you see your competitors in the media, even though they probably know less than you about the topic, and yet, there they are.
It sometimes feels like getting access to journalists and coveted speaking opportunities is some kind of "secret club" you don't know the password to.
The problem is, these are self-limiting beliefs, and in reality they simply aren't true.
Personally, I have struggled for some time with calling myself an expert. It took the realisation that I have something to say which could help people and a decision to own my success before I could step in the spotlight.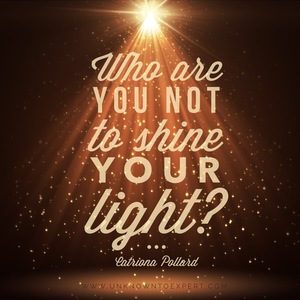 Along my path to claiming my role as a recognised expert, I developed the '5 Star System' which can help you to own the spotlight.
By following these five steps, you will be equipped with the tools to boost your profile, become a recognised expert and start opening doors to new opportunities.
1. Figure out the why
Often people jump right in and start using PR tools before taking the time to consider why they are looking to build their profile. In my experience if you are looking at it as part of a vanity exercise, you are going to struggle to strike any real connection with your audience.
The trick is to be authentic and open, and really believe in yourself. If you don't believe you're an expert, how can you expect anyone else to listen to you?
2. Set the stage
When you know what you want to achieve you can set the framework for building your personal profile. Decide what you want to be known for and build your personal brand around this. It is important you stick to your niche, as being an expert in too many topics will dilute your brand and confuse your audience.
Just like a sales pitch, an elevator statement is pivotal to your personal brand and clearly explains your role as an expert. Also write yourself a bio which describes and showcases your career, highlights your industry expertise, and sells you in a genuine way.
3. Turn on the spotlight
Now you have created your foundations, you need to arm yourself with tools which can illuminate your role as an expert.
Firstly, create a personal website. This will be a central hub of information where you can promote yourself, be discovered and showcase all your relevant information.
Blogging is an essential tool which can help increase your profile and reputation - in my opinion it is also the best way to demonstrate your expertise and connect with your audience.
Networking will also help to get your name out there. By building solid relationships with your target audience and like minded people, you are making yourself known to decision makers in your industry and to potential clients.
4. Use the media to shine the light
In order to grab the media's attention you need to have established your role as an expert - which is why the first three stages are pivotal.
The media can help you to share your expertise and reach people that will influence your success. When engaging with the media, remember journalists only pick up stories they consider to be newsworthy, so it's worth taking the time to create a great angle.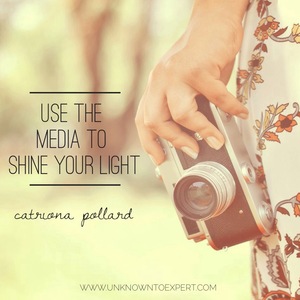 5. Own the light
Social media is critical to developing your profile as an expert as it provides you with your own media platform where you can control your brand, stories and content.
Before jumping on the social media bandwagon, take a moment to consider your goals and what you want to achieve from social media. This will help you to determine which platforms are right for you.
Congratulations! You have progressed from unknown to expert in just five steps. However, it's not the end, it's just the beginning. In fact, it never ends because success is a continuous cycle. Bios, media releases and speaking topics change over time and take a different shape as you evolve as an expert.
The most important thing to remember is that self-limiting beliefs can only hold you back. By changing your perception of how you see yourself and embracing your expertise, you can make a difference in people's lives and their businesses.
About the author
Catriona Pollard is the author of 'From Unknown To Expert', a step by step framework designed to help entrepreneurs develop effective PR and social media strategies to become recognised as thought leaders and influencers in their field. www.UnknownToExpert.com.
Catriona is also the director of CP Communications, which merges traditional PR tactics with cutting-edge social media strategies that engage consumers as well as business.
Popular in the Community