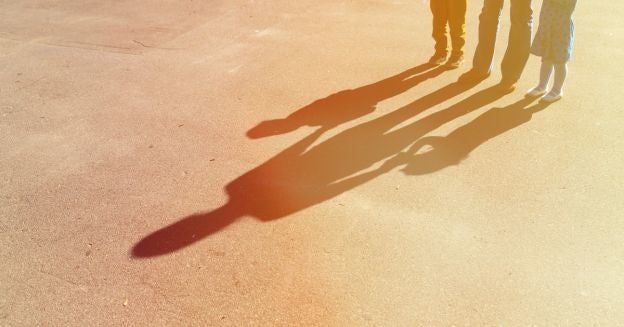 Balancing the demands of more than one child is never easy, but it can be especially challenging if one of your children has special needs.
That's the case for Emma, whose 8-year-old son Roy has been diagnosed with bipolar disorder, while her 10-year-old daughter Maya is typically developing.
"I know it's not always easy for Maya to have a brother with a disability," Emma recently told a friend, "But since we've been on this journey, I've learned that siblings of children with disabilities are often more compassionate than other children. I'm proud of how much Maya loves her brother."
Being a sibling of someone with physical, mental, or emotional challenges frequently leads to becoming more patient and accepting of differences. As a result, siblings of children with disabilities are often more empathetic and kind.
But they may also have other emotions when their sibling needs extra time and attention from their parents. Sometimes, a typical sibling may feel embarrassed by their brother or sister's appearance or behavior. They may even feel guilty, isolated, and worry about their sibling's future.
Here are some tips for parenting your typical child:
Keep the lines of communication open.
A policy of honest communication will help your typical child know that they can come to you without worrying that you'll judge them, and that you are there to listen, hear, and honor their concerns. The ability to honestly share their feelings will also help your child feel closer to you.
Empower your child with knowledge.
Use age-appropriate language to explain their sibling's disability, offering more information as your child grows older. Letting your typical child become an "expert" on their sibling's disability helps them to pass on knowledge to others.
Keep your expectations realistic.
Have high, but realistic expectations for each of your children. This will allow your typical child to achieve their best, and will help your child with disabilities develop some independence. Maintaining expectations for all of your children, such as making your child with a disability responsible for appropriate household chores, may help reduce any resentment for what a typical child may see as two sets of rules.
Some children might place pressure on themselves to be "super kids" to make up for what their sibling can't do. Let your typical child know that you support them unconditionally.
Many siblings fight and misbehave. This isn't any different just because one of them has a disability. Take this into consideration when you correct behavior or settle disputes.
Spend one-on-one time with each child.
Family time and activities are important, but also make it a goal to include one-on-one time with each of your children. It's not always easy to do this, but each child needs to know that they are important to you.
Involve your family in the community.
Being involved in your community helps others learn about and accept your child with a disability. This benefits your child with a disability by allowing them to develop their social skills and form new relationships, and also helps reduce some of the embarrassment that a typically developing child might feel about their sibling's appearance or behavior.
Celebrate everyone's successes.
All children have milestones and achievements. It's important that one child's special needs not overshadow their sibling's accomplishments. Go the extra mile to recognize the important moments in each child's life.
Help your child connect with other siblings.
As a parent, you may attend workshops or meetings, or find support in talking with other parents of children with disabilities. Your typical child needs the same kinds of connections. Seek out opportunities for them to meet other siblings of children with disabilities.
Realize your child has their own life.
As your typically-developing child grows older, encourage them to pursue their own interests.
Make it a point to have honest conversations about what help you may need from them, as well as how they view their responsibilities. They need to know that it is up to them to make their own life decisions.