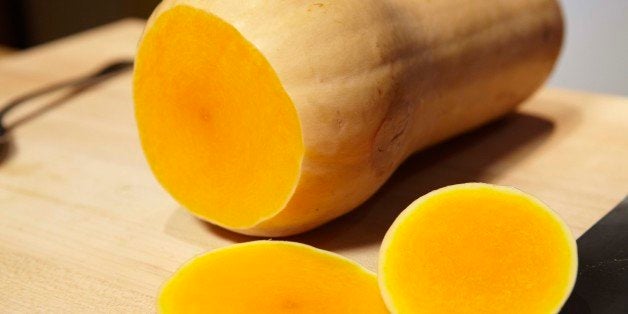 Fall is in the air and it's the perfect time to incorporate delicious and healthy fall flavors into our recipes.
One of my favorites is butternut squash for its smooth texture and perfectly sweet flavor. It's high in fiber, vitamin A (giving it that beautiful orange hue), potassium and many other vitamins, minerals & antioxidants making it equally nutrient-dense and delicious.
Squash can be a little intimidating to bring into your kitchen, but I promise it's actually quite easy to work with. Click play on the video below to learn how to peel, cut and roast a butternut squash. This method works with most other types of squash, too.
My thought is that if I'm going to go through the process to prepare it, I'm going to make a lot! Grab a large one from the store so you have extra for snacks and other meals later in the week. Roasted squash will keep in an airtight glass container in the refrigerator for up to five days.