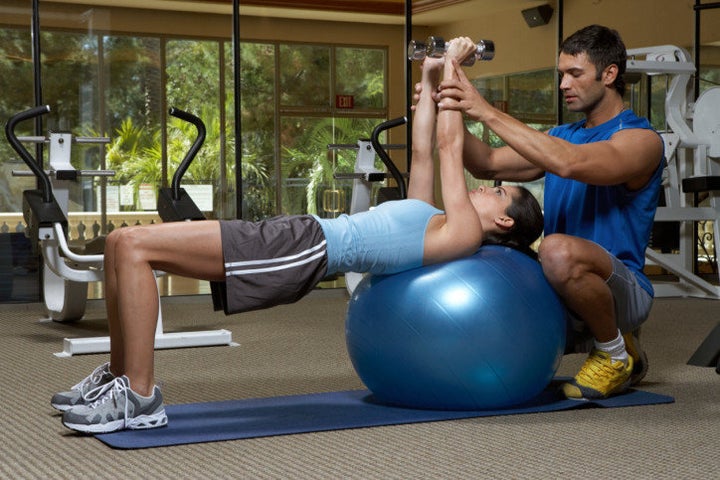 I receive many emails and Facebook questions, and wanted to share this letter I received.
Hi Andrea,
I am sorry to bother you but I was hoping to get your thoughts on finding a trainer.

I had a doctor's appointment and was disappointed that I only lost 12 pounds in a year, so my doctor suggested I get a trainer. I had been thinking about one anyway. I talked to one lady and I wasn't a fan, but figured OK. Last night I talked to my sixth grade boyfriend from Saint Louis, who lives in the same place as me now.

He said I could come out there and train with him. The price is not a big deal, but time would be an issue. I would work all day and then have to be there from 7 p.m. to 8 p.m. and then come home. And that would be three days a week. I asked about working out with him one day a week and then working out at my gym the rest of the time. He didn't like that. Mainly because he doesn't use weight machines, just free weights and kettle bells. It just seems like so much time, yes, I want to lose but...

My big question is, what is the best way to find a trainer? Everyone has such different philosophies and believes their way is the only way -- how do I know what is right?

Thanks!
Stephanie via Facebook
You are coming along nicely! Congrats! The best part about having a trainer is having someone to keep you checking in to make sure you are making progress and to keep you motivated and seeing results!
Personality is key. You should also consider that you have look up to this person and trust them. No matter if you train one or three times a week, you can achieve the results that you want. Ask for one or two free no obligation workouts to see if you match up with the trainer and that you are feeling comfortable with them -- then make a 10 or 20-session commitment. They should be willing and confident enough to make this work for both of you!
Let me know what happens!
Andrea
Andrea Metcalf is a healthy lifestyle expert and author of Naked Fitness, a 28 Day Proven Weight Loss Program for a Slimmer, Fitter, Pain Free Body (Vanguard Press).
Related