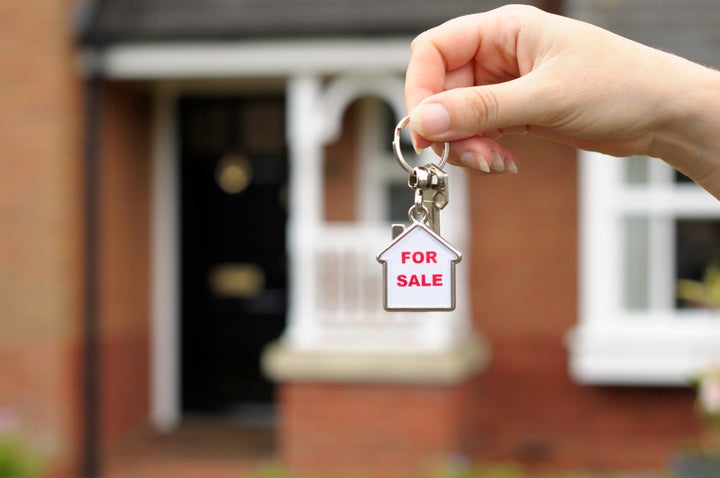 Being a real estate agent involves more than just knowing the combination to the lock box. It means having sales and marketing know-how, the diplomatic skills to close a deal and the ability to represent a client's interests above all else.
So how do you pick the best real estate agent for you? Here are a few things that agents and real estate experts say must be considered:
Real estate is local ― hyper-local, actually. Your agent should be, too.
You want someone who has knowledge of the neighborhood, who understands the housing market there, knows the inventory, is familiar with the schools, local issues, traffic concerns and much, much more, said Tim Freund, an agent with Dilbeck Estates in Thousand Oaks, California.
Your college roommate who sells homes in a town 30 miles away should probably not be your agent ― even if she is the biggest producer in her office. You want someone who knows the specific neighborhood you want to buy in.
So how do you find these agents?
"Pay attention to who sells in your neighborhood," says Deidre Woollard, a real estate publicist with Lion & Orb, which is headquartered in Los Angeles. That's right: Drive or walk around and see who has the most signs up. All your neighbors can't be wrong. And avail yourself of the vast pool of information available online, she told HuffPost.
"Zillow, Homesnap, Realtor.com and others let you see who is most active in your area," she said. "You don't always need the top agent but you do need someone who has sold recently."
Be sure to do a little self-examination as well. You want to be compatible with whichever agent you pick. If you are someone who wants answers ASAP, consider hiring someone who has a support team, Woollard said.
Specifically ask who they would use today. According to the National Association of Realtors, 64 percent of sellers who used an agent found them through a referral by friends or family. And among that group, 70 percent said they would definitely use that agent again.
Your friend or relative may not be the best agent for the job.
Think of it like this: A real estate transaction is likely going to be the biggest money deal you make in your lifetime, and there really is no room for mistakes. It is not the time to toss a bone to your friend or relative who just got a real estate license and lives 20 miles away.
Your newly licensed sister-in-law may be a lovely person, and not giving her your business (and a shot at a hefty commission) is sure to add stress to the Thanksgiving dinner. But in many cases, listing a house for sale or submitting an offer through a relative or close friend isn't such a hot idea ― especially if that relative or friend doesn't have much experience or first-hand knowledge of the neighborhood you want to buy or sell in.
Freund has written blogs about the sticky situation of having friends and relatives in the business. He told HuffPost that letting a relative know you are picking another agent can be a tough conversation to have. He suggests that to soften the blow, you spell out your concerns and propose a compromise solution. If inexperience is the concern, ask them if there is a more experienced agent in their office (assuming it's local) with whom they can co-list your house. And if they aren't local, ask them to help you find a local agent and make a referral; referring agents are paid a fee when the house sells.
Blood and friendship may run deep, but at the end of the day, you have to hire the most qualified person to represent you because if you don't, there's plenty that could go wrong, Freund said.
"Real estate often brings out the worst in people. It's very stressful," he said. "It's a big and expensive life decision. Sometimes you just need the assistance of someone who doesn't have a personal relationship with you."
For one thing, if the home-buying process isn't going well, you need to be able to fire that person, Freund said. And as hard as it may be to tell your friends and relatives you can't hire them right off the bat, it pales in comparison to when you need to fire them.
The best listing agent is not the one who tells you what you want to hear.
Everyone selling a home hopes it will fetch top dollar, and it's widely recommended that potential sellers invite at least three agents over before picking one. As human nature would have it, we tend to like the guy who suggests the highest listing price.
That is often a foolish thing to do, Woollard said.
"You want the agent who backs up the price with local data and doesn't just say what you want to hear," she said.
An agent who plays along with your pricing fantasy likely isn't going to produce a sale. More likely, he is pricing it high to curry favor and will come back to you in a few weeks, asking for a price reduction.
There are many strategies to marketing a house for sale. Some agents think pricing low and letting the marketplace drive up the price in a bidding war is the way to go. Others think pricing high and testing the waters will get you more comfortable with the idea that your house isn't really worth as much as you thought; that's the agent who tells you what you want to hear.
Go with the agent who actually closes deals.
There are career real estate agents and there are those whom career real estate agents call "hobbyists," said Freund. Some people get a real estate license just to represent themselves in a transaction. Others do it a few hours a day while their kids are in school. Still others treat real estate as a second job to supplement their "real" occupation.
While some part-time agents do regularly close deals, Alex Newell, a loan officer with GMH Mortgage Services in Nashua, New Hampshire, advises asking potential agents how many transactions they closed in the previous 12 months. "Make sure it's at least one a month," Newell said, which is what the National Association of Realtors says is on par with the national average.
Working fewer than 20 hours a week in real estate sales delivers a median gross income of $8,550 a year, according to the 2016 member profile of the National Association of Realtors. In comparison, working 60 hours or more a week produces a median gross income of $93,400, the NAR report shows. The more an agent works, the more transactions they close and the more experience they get.
"This is hard work," Freund said, reiterating Newell's advice to ask agents how many deals they've closed. "If you are inexperienced, it's hard to answer that question."
Support HuffPost
A No-B.S. Guide To Life
Popular in the Community