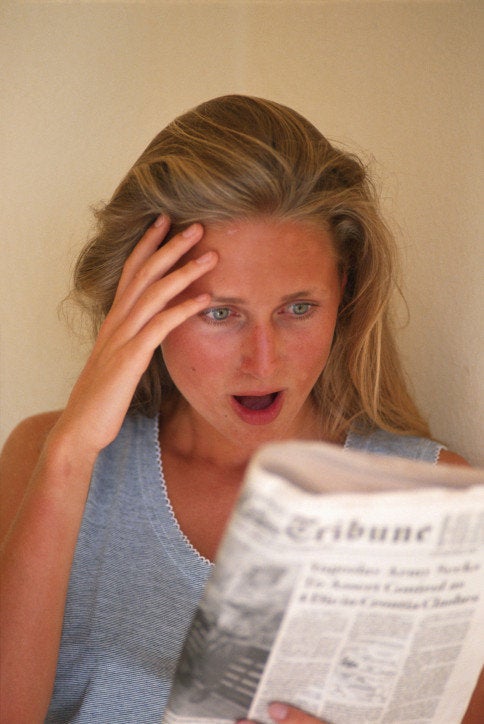 Recently, I was having coffee with a friend who was emotionally coming to grips with his mentor having to step down from his position at the head of a spiritual organization amidst a wide range of accusations. My friend had been trying to integrate his disappointment with his teacher, his feeling of betrayal and his own part in elevating him to unrealistic standards.
This story is certainly not unique. Throughout history people we have looked up to, our teachers and mentors, have regularly risen high only to come crashing down; the higher their might, the harsher their fall. While we tend to mostly focus on their wrongdoings and the particular situations that brought them down, rarely do we consider the emotional pain and the impact on their students' lives.
Here are just a few points to remember as we ask ourselves what the proper place for teachers is in our lives:
Beacons Of Light Or Hype?
Across cultures, religions and times, man has always looked for guidance from the wise. Depending on the type of teachers we look for and how much charisma they have, we entrust our minds and hearts to them to a great extent and, in spiritual circles, even our souls. Teachers inspire us, give us the tools to learn and grow and in many cases save us from falling into common traps. They provide frank advice and objectivity at times when we need guidance or are blinded by our closeness to a situation. From the life coach (one of the most popular and rising professional fields) to the spiritual guru, these teachers push us beyond our comfort zone and can successfully propel us forward in our growth and evolution. Some of them have sizable organizations with a definite structure promoting the teacher's wisdom and higher state of consciousness that may not always be there. Many teachers may be beacons of light in some areas but not others, and some of them definitely have unresolved issues that eventually may lead to their downfall. How low they go when they fall really depends on how high the pedestal on which we place them is.
Are We Responsible For Putting Them On A Pedestal?
Inspiring figures, especially spiritual ones, are so attractive to us because they offer wisdom and love and bring back into our heart the memory of a forgotten message. Truth resonates within us, sinks deep into us and binds us to the messenger on a heart level as well as an intellectual level. The deeper the resonance with the message and the more inwardly intimate our relationship with the teacher becomes. It is easy to project our beliefs of how a teacher should be perfect, beyond human flaws, and should only embody the higher human qualities. We can't deny our role in placing them high on the pedestal of our admiration and how we can become trapped in emotional dependency, instead of keeping the relationship based on mutual respect, honesty and authenticity.
What Happens When They Fall?
The fall of a teacher disappoints and hurts many people and can have long-lasting consequences on the innocent heart of their followers. Depending on the amount of trust and the depth of the student's emotional involvement, the fallout can range from painful letdown, deep disillusionment or even the shattering of our most sacred beliefs. Our minds scramble to make sense of what happened while we try to mend the broken pieces of our hearts. Reconciling the mental and the emotional distress may take time but presents us with the distinct opportunity to reconnect with our own source of love and realize that, with or without outside guidance, love and wisdom can still be accessed from within. Reclaiming our personal power doesn't necessarily mean that we cannot learn from others. Remaining centered in our true loving nature while staying open to the wisdom we can gain from others is a challenge but a worthwhile one.

Can We Separate The Message From The Messenger?
Let's face it, what resonates with us is hearing exactly what we need to hear when we need to hear it most. Absorbing teachings can only happen if their resonance matches ours, if they fill a present need in us and give our minds and hearts the nourishment we are looking for. Otherwise, the wisest knowledge would just fall on our deaf ears. One of the reasons why it's so painful to recover from the fall of our mentors is that we innocently, and many times unconsciously, fuse message and messenger into one unit. The validity of the information has little chance to stand on its own merit, separate from its messenger, yet the power of the message is inherent to the message itself, not the person imparting it. This distinction can make the difference between throwing out everything the teacher has taught us or being able to retain insights and discernments amidst our disappointment.
Is There A Failure Mechanism Inherent To Wisdom Organizations?
Considering this phenomena happens consistently across a wide range of institutions and encompassing all religious/spiritual affiliations, it almost seems as though there is this safeguard device, which at some perfectly timed moment, throws us off the comfortable course of evolution we've been on and into the harrowing cycle of having to let go of beliefs we have spent years acquiring. Maybe this is the universe's way to cut our dependence on outside validation and to help us become the wisdom we are searching for. Maybe it's necessary for our growth to wrap the most delicate part of our egos firmly around the image of our idols so that when the idol falls it takes with it that part of us and frees us from it. Real transformation only happens in the presence of a certain amount of growing discomfort.

Teachers: Do We Need Them?
Teachers are bearers of news about our own selves, of messages worthy of our attention and of information sometimes inaccessible to us. In our search for more wisdom and freedom, we can use all the help we can get. Our only responsibility, as students of life, is to ourselves. Our goal is to remain in our integrity while we grow. We need to be inspired, and then we need to be re-inspired over and over again. We can learn on our own, but when the teacher is authentic, the learning accelerates by leaps and bounds as the teacher imparts wisdom and direction most conducive to our growth. No amount of personal disappointment can alter that reality and diminish its benefits. A true teacher has enormous humility, is a servant to his pupils and pushes them inward so they can be more independent, not less. Once we are well connected with our inner evolution, everything in life becomes the teacher.
Toni Emerson is a writer, speaker and is currently working on her book, "The Love Dialogues." Visit her on her website, www.TheLoveDialogues.com. For Free Love Quotes delivered daily to your inbox or to your loved one's inbox, visit www.LoveQuoteOfTheDay.com.