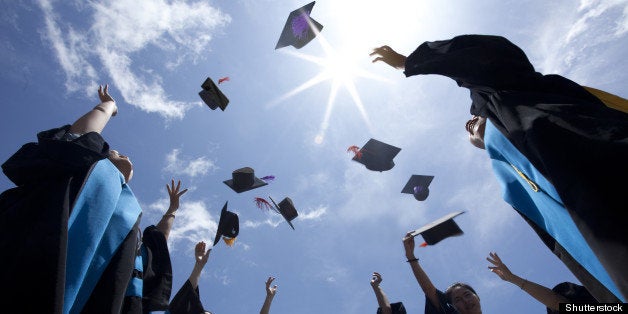 One of the most enjoyable times of summer is what people refer to as "graduation party season." It's the time of year when graduates can commemorate the last four years with their friends, celebrate their achievements, see each other off before they leave, and even pocket some spending money from relatives they never knew they had. From the invitations to the decorations to the cake, there is a lot of planning and preparation that goes into this festivity that can become overwhelming if not organized properly.
Before jumping in, however, it is important to decide what type of party you want, as this will dictate most of the decisions you will make throughout the planning process. Are you looking for the classic backyard barbeque with a big group of people, or a smaller party with just family and a few close friends? What about ditching the party idea all together, and planning a getaway with your girlfriends? No matter what your style, however, there are some universal elements to consider when planning your big bash.
With all the glitz and glam that can come along with a graduation party, it is easy to get carried away with spending money on decorations and other expenses. The best thing for you to do so that you don't end up spending on a fortune on this one-day event is to sit down with your parents and decide on a financial plan. This is an essential step in the graduation party planning process, as it will dictate most of the decisions you will make. Discuss with you parents how much they want to spend and what they want to spend most of it on. If you are not looking to spend a lot of money, consider having a small gathering with family and a few close friends. This will save you money on renting a venue, catered food and decorations. A good rule of thumb to follow when establishing a budget is to make sure that they money you spend on the party does not exceed the amount of money you receive as gifts from your guests.
Alyssa Howard, a junior at the University of Texas at Austin, knew right away that she didn't want to spend a fortune on her party because she was aware of the expenses that soon lay ahead of her. "If you're fortunate enough to attend college in the fall, you have a lot of expenses to consider: books, clothing, supplies, food, tuition... the list goes on and on! Definitely have a party, but keep in mind that the money you're spending now can also help fund your future. Sticking to a budget might be a good thing to consider, and may help you focus on the important things," says Alyssa.
There are many factors to take into consideration when deciding where you want to have your party. Having your party at home or at another venue are the two most popular options.
HomeIf you decide to have your party at home, there are extra tasks that you need to complete on you own that a venue would otherwise take care of, such as seating and food. If you are planning on a lot of guests and you want to have your party outdoors, you will need to rent tables, chairs and tents in order to protect people from the sun and possible rain. It is essential that you order the tables, chairs and tents early (aboutthree to four months in advance) because there will be so many other parties happening, too. Remember to order enough tables for not only eating, but also a couple of tables for a buffet and other displays like photos, trophies, plaques, certificates, other high school memorabilia, a sign-in book, and speakers.
If you're having a smaller party, however, renting tents, tables and chairs won't be necessary. You could also have food set up indoors on your kitchen counters or table so people can load up their plates and then go outside to mingle, where tables and chairs won't be necessary. Another really nice option for a home party is to do a small dinner party with your closest friends and family. This cuts costs, keeps the party small and intimate, and is generally low-stress, too.
Other VenueOne of the major benefits of having your party at a venue besides your home is that the staff will do a lot of the work for you, like cooking, setting up, cleaning up and providing seating. When deciding on what kind of venue, consider a place that is centrally located and can comfortably fit all of your guests. Since it will be in the summer time, it would be nice to choose a place that gives guests the options of going outdoors, or has a lot of windows that will let in a lot of natural light and help set the mood. Having your party at a venue other than your home may be less work, but it can also turn out to be more expensive, so make sure to you get quotes from a wide variety of services and determine which would be most cost effective. Popular venues for graduation parties include restaurants, hotels, event halls and country clubs, with the least expensive being a restaurant and the most being a country club (if you are member).
The first thing you need to do before making your invitation is to make your guest list. Think about how many people to invite and how to invite them. If you're having a small party, you'll want to set a guest list and choose between printed invitations or Facebook invites. If you're planning a big, grade-wide party, you might want to create an open event on Facebook and send printed invitations to people you definitely want there. You should also let people know whether or not they can bring friends.
There are many options available when designing your invitations. You can buy them in a card store, make them yourself at a photo kiosk at your local convenience store, or order them customized from a company, paperless post or Vistaprint.
Don't forget about Facebook invites, either! Don't go overboard on broadcasting your event on social media, however, or your small get together could turn into the Project X sequel. If you want a small party, it's probably a good idea to make your Facebook invite private not only to avoid too many unwelcomed guests, but also to avoid hurting anyone's feelings who did not make the guest list. It's also a good idea to purchase or create your 'thank you' cards at the same time as your invitations so you don't forget. When sending out your invitations, do it about a month ahead of time so that your guests can plan accordingly.
Pick a convenient date and time:
It's impossible to choose one that works for each and every one of your guests, but there's no harm in trying! When picking the date and time for your party, consider what works for other people. Is it a popular vacation time? Is it a holiday weekend when people will have other plans? Also, remember that it is inevitable that your party will most likely overlap with many of your friends, so don't stress about that too much. Also keep in mind that the weekends before and after graduation weekend are often packd with parties, so people tend to party-hop rather than stay at a single party for several hours. If you are planning on having your party outside, don't forget to pick a rain date or make alternate indoor plans. If you are having a small gathering with friends and family, it's not a bad idea to see what their schedules are like and accommodate to them since you will want as many of your loved ones to be there as possible.
Remember that having your party at home gives you a lot more options of dates and times, while having it at a venue limits availability and causes you to have several back-up dates in case your ideal date and time at the venue is already reserved. If you choose to have your party at a venue, make your reservation 3-4 months in advance.
Set up and clean up times are also important to keep in mind when choosing when to have your party if you are renting out space. If you want an outdoor get together, consider having your party earlier in the day so that you are not stuck cleaning up while it's dark outside.
Support HuffPost
The Stakes Have Never Been Higher
Related
Before You Go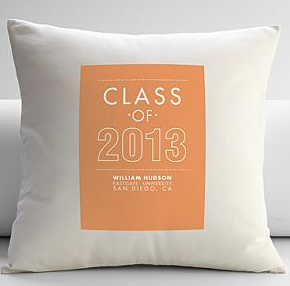 Grad Gift Ideas Under $100!
Popular in the Community