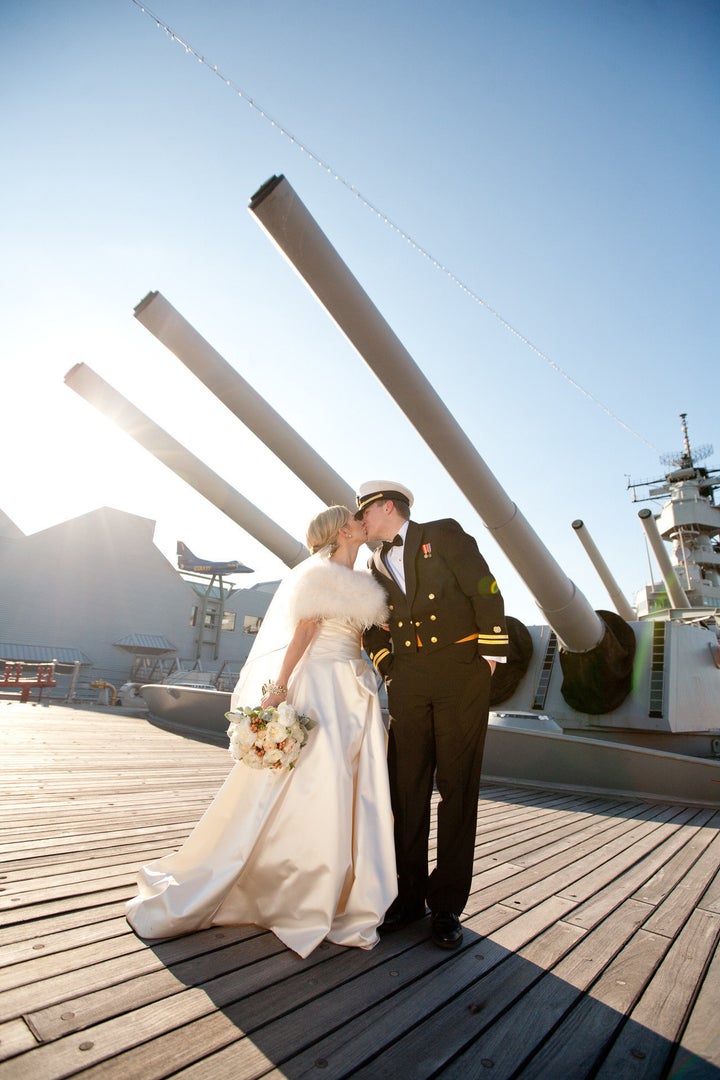 Planning a wedding when one, or both, members of a couple are away can be stressful... add a military aspect to the equation and the thought can be downright daunting! But does it have to be? Believe it or not, wedding planning during a military deployment is absolutely doable with a little bit of knowledge and guidance. Here are 5 easy tips that could save you a mountain of stress:
1. Leave with your wedding in good hands. Before deploying overseas, hire a wedding planner, or entrust someone in your wedding location to be your point of contact. While away, your concentration will be on your mission at hand and not on planning a wedding. Having someone to keep the process moving in your absence is vital.
2. When interviewing wedding professionals, be sure to ask about email response time and technology planning tools. You absolutely need a team that is comfortable conducting business over email and Skype. Most of our military clients do not have the luxury of checking emails daily, so when a window of opportunity arises they need fast responses in order to be most productive. Wedding professionals that primarily conduct business in person or only offer "traditional mail" options are counterproductive.
3. Read the fine print. Most wedding professionals have "government intervention" clauses in their contracts, however some do not. Do not sign anything unless that's included! These clauses allow you to move your date based on "Acts of God and of Congress", which would allow flexibility should an unexpected deployment or transfer arise. Having a team of professionals that are aware and in support of this is key. Without it, monetary deposits could be lost and financial penalties for broken contracts enforced.
4. Prepare for marathon planning sessions. When you come home for your leave, schedule a day or two you can fully devote to planning. We recommend our clients meet with as many vendors in-person as possible in one or two days. The thought of this is overwhelming, but can be very productive if done correctly. Details and planning can be done virtually, but rapport and relationships are not started this way. Stay in one location and have vendors come to you. Prepare in advance your questions to fully make the most out of your time together.
5. Keep the communication flowing with your partner. Between transfers, trainings and deployments, our main contact may switch between the bride and the groom. The couple should know each other's key priorities so one person can speak of both. Get on the same page, maybe even start a Google Doc you can both refer to when it doubt. There's a big difference between knowing your fiancé wants white flowers, and knowing your fiancé wants white roses.
Click through the slideshow below to see photos of military weddings.