It began with a group text. My three sisters, our mom, and I, living in three of the four corners of the continental US, chatting about how fun it would be to get together for a big family vacation.
At first it was just talk, tossing around location ideas and what time of year would offer the nicest weather, but slowly the talk transformed to serious planning. Before we knew it, our five families (ten adults and ten children) were all together for a week-long vacation in Florida.
If you've considered going on a similar multi-generational vacation, you're not alone. According to AARP, about 25% of trips that baby boomers anticipate taking are with extended family, and independent travel consultant Karen Rublee says there's been a trend in interest in this type of vacation over the past few years.
There are numerous considerations to take into account when planning such a trip. Adhering to everyone's budgets and preferences can be a daunting task, so it helps to have a game plan before you even begin the planning process.
First, ask each involved family unit to brainstorm. They need to think of locations, accommodations, budgets, activities, and dates. Anything goes at this point, but it's a good idea to have each family prioritize their list so when you put them all together you can see where there are similarities or differences.
Once the brainstorming phase is complete, you can go in one of two directions: Take care of all the planning yourself or hire a professional. There are pros and cons to each of these methods, so take into account how much time you have available to coordinate the vacation and how much control you want to have over all the details.
"Logistically, [planning a multi-generational trip] gets challenging," says Rublee, "[A travel agent] will save you a lot of hassle and a lot of time. Furthermore, travel agents know the good companies to work with and can often offer more amenities."
If you choose to use a travel agent, do your research. Some focus on large family trips and work with tour companies that offer all-inclusive specialty trips, such as dude ranch vacations or river cruises. For more information on all-inclusive or guided vacations, visit Tauck Tours, Trafalgar Tours, or Globus Journeys.
If you choose to do the planning yourself, the one criteria that will determine all other choices is budget. This can vary widely from one family to the next, but depending on everyone's circumstances, it doesn't have to be the death knell for your vacation. In fact, sometimes budgeting concerns are exactly what make multi-generational vacations so appealing.
For mom of three, Maria Daniel, going on a family vacation wouldn't be possible if it didn't involve her extended family. "We always vacation with my family or my husband's. It's the only way we can afford [one]." Since Daniel's parents have a bit more leeway in their budget, they pay for the home they all share, freeing up Daniel's vacation funds to be spent on other expenses, such as food and transportation.
With transportation taking up nearly half of all travel-related expenses, narrowing down a location may become easier based on whether or not it's within driving distance. Of course, if your family is spread out, driving may not be an option for everyone. In that case, choosing a location near a major airport hub may help lower costs. Hub cities vary by airline, but a list of the major airline hubs is available from Travelmiles101.
After nailing down a location and how you'll get there, you need to decide where you'll stay. When it comes to choosing accommodations for your multi-generational vacation, there are many options and many things to consider.
Oftentimes renting a large home can be an economical way to go, but if you have family members who value their privacy or tend to butt heads, the close living quarters may make for a stressful vacation. Other options include condos, hotels, resorts (many resorts offer all-inclusive packages that may cut down on expenses), or camping.
Consider too that if different families have different needs, it's possible to do a combination of these options. During our trip, two families rented their own condos while the other two shared one, and our parents stayed in their RV at a nearby campground.
Finding lodging can be as easy as hopping on the internet. When searching for a home or condo to rent, try HomeAway or Airbnb. There are also location-specific sites, such as Newman Dailey, the one Daniel's mother used to book their rental home in Destin, Florida. Get started on a hotel or resort search by comparing rates on websites like Expedia or Hotels.com. For campground information, try Go Camping America.
It may be tempting to stop planning once the large pieces of the puzzle have come together, but it's the smaller pieces that make a vacation truly memorable. Activities and excursions will vary widely from one location to another, as well as from one family to another, but if your family is large, it is especially important to decide ahead of time which activities you plan to do as a group. Trying to make reservations for a large number of people can be difficult even weeks in advance, so the sooner you can nail down your itinerary, the better.
It is worth noting that just because you're on a family trip doesn't mean you have to do everything together. If some families want to do an activity that the others don't, it's okay to spend certain days going your separate ways. Be upfront with one another about everyone's expectations and go from there.
With open communication, a little compromise, and a lot of planning, a multi-generational family vacation can be the highlight of your year. If you put in the work ahead of time, you're sure to not only enjoy a wonderful trip filled with lifelong memories, but also return home ready to plan your next vacation.
Related
Before You Go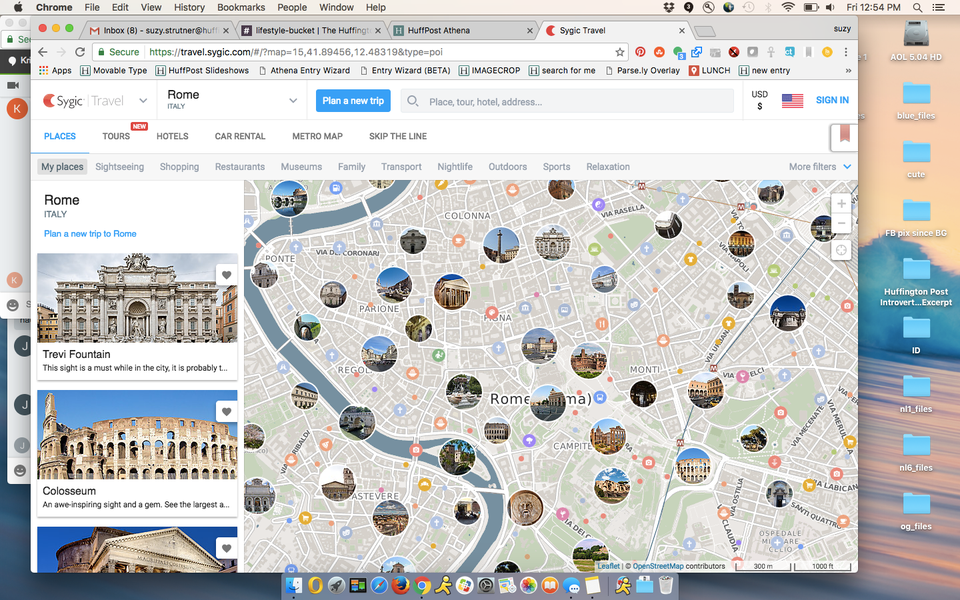 Best Travel Sites For Planning