According to Dr. Pepper Schwartz, co-author of Frommer's Places for Passion and AARP's ambassador for Love & Relationships, "Long-term relationships are strongest when romantic trips are part of their history, present, and future." ( Hear that, L? We need to plan more romantic vacations. When are you retiring?)
I spoke to Dr. Schwartz (pictured below) to learn more about her new book.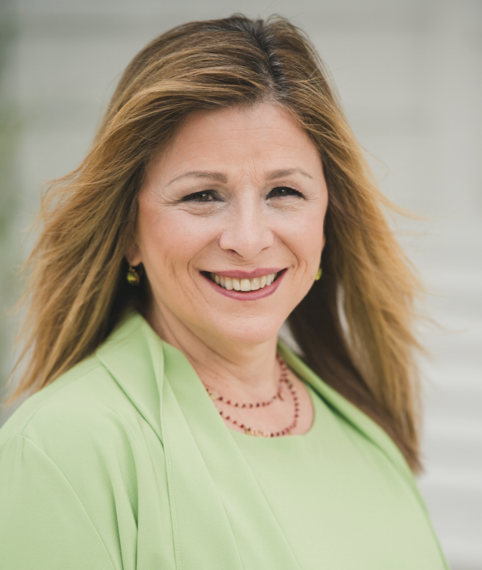 "I've been a relationship expert for a long time and travel is a passion. I wanted to pair the two together with my writing so couples could have a book to depend on to plan accessible and reliable escapes -- it can get sparks flying and create lasting memories," said Dr. Schwartz.
While 75-destinations are featured in Frommer's Places For Passion, I asked Dr. Schwartz to name a few of her favorites. She categorized the destinations into four groupings:
♥ Cities: In the U.S., Dr. Schwartz likes New York City, New York; Santa Fe, New Mexico; Charleston, South Carolina; and New Orleans, Louisiana. For international cities, she noted Paris, France; Barcelona, Spain; Lisbon, Portugal; Capetown, South Africa; and Sydney, Australia. I've been to quite a few of these cities, with more to see. (Hear that, L? I've yet to go to Santa Fe, Lisbon or Capetown. And I'd love to go back to Paris with you and walk among the beautiful gardens in the Jardin du Luxembourg -- pictured below. What's that you say? You might take a romantic trip with me this year? Where are we going?)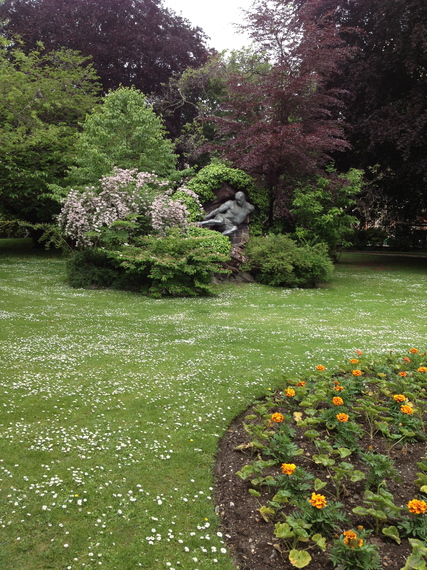 ♥ Beaches: In the U.S., Dr. Schwartz recommends the Florida Keys or any place in Florida; Carmel-By-The Sea, California; and Maui, Kauai and Oahu in Hawaii. Bermuda and St. Lucia are romantic Carribean islands. "I like the Amalfi coast in Italy and the Greek islands, but they have rocky beaches," said Dr. Schwartz. "The Maldives in the Indian Ocean republic of islands is one of my favorite places in the world," she added, "yet getting there can be hard work -- it's more than 30 hours from the U.S. East Coast." (OK, L, I'll let you pass on the Maldives. A trip like that might put an end to our relationship if we spent that many hours in the air. Let's keep Florida and maybe try the Florida Keys sometime instead of Miami. What about Hawaii? Please, pretty please -- I've never been and it's on my bucket list.)
♥ Natural Wonders: "You may need to be in good shape to go to some of these wonders," said Dr. Schwartz. She listed National Parks such as Zion and Bryce in Utah, and Glacier in Montana, as well as winelands in Napa Valley, California; Walla Walla, Washington; and Willamette Valley, Oregon. (I've been to Napa Valley and would love to return. L is not a big wine drinker. May have to squeeze in some other natural wonders if we take a trip to the West coast -- maybe Lake Tahoe? It's very romantic with its beautiful lake and mountains. What do you say, L? Remember our first vacation hiking the mountains in Tuscon, Arizona? We had a great time. Are you ready for a more romantic vacation? Just say the word and my bag is packed.)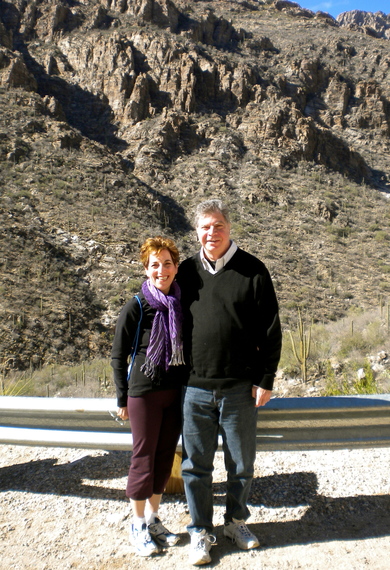 ♥ Adventure: Dr. Schwartz suggests dude ranches in Montana or an Alaskan cruise. If you want to go further away, she likes The Red Centre, a mostly empty red desert in the center of Australia; winelands in Africa; sites in Thailand or Cambodia; and The Taj Mahal and Agra Fort in India. (Ooh, ooh, ooh, L might swing for an Alaskan cruise. As for Thailand, Cambodia or The Taj Mahal -- I may have to go with my yoga buddies.)
Surprise and Delight Your Partner
Dr. Schwartz offered a variety of tips when planning a romantic trip: "Don't over program. Spend time with each other doing what you both love. Don't go to convention or family hotels. Don't scrimp on hotels -- pay a little extra for your romantic relationship. Call the concierge in advance to suggest ways to do something special to surprise and delight your partner." (Did you hear that, L? When are we going away? This year our relationship will be going on seven years -- you know what that means: Itch, itch, itch.)
I like Frommer's Places For Passion. Most of all, I agree with the authors' wise advice that while it's good to plan a romantic rendezvous, "the most important destination is each other."
What romantic rendezvous is on your bucket list for your life after 50? Do tell.
Calling all HuffPost superfans!
Sign up for membership to become a founding member and help shape HuffPost's next chapter