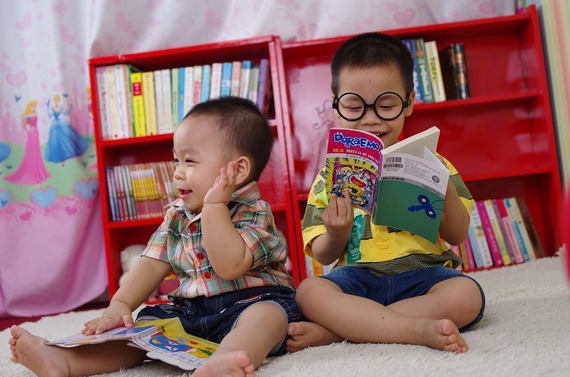 Adequate planning needs to be done when it comes to house renovation or setting up a new home. And an important and equally challenging step for any parents is planning their kids' room.
It is the ultimate goal of every parent to not only provide quality education to their children but also to provide them a good living environment that will fuel their creativity and also fulfill their needs and desires.
When you are planning your kid's bedroom, it is very vital to balance utility, security and stylishness. You need to think practically about how the room will be utilized.
Will it also function as a play-room or study-room?
Moreover, the choice of furniture and layout largely depends on the age group as well as the number of children that will use the room.
Here are some practical tips and ideas to consider when planning your kid(s) room. Take a look!
The first thing that catches the eye of any child is the color of the room. While planning your kid's room, it is absolutely essential to keep in mind that you choose a color that they like or colors that they will give them a feeling of being in their own space.
It is always best to ask your kids what their preference is by showing them different colors and observing their mood as you go through the process with them. Sometimes, you might be tempted to go for light colors like lavender, sky blue, coral etc. However, it is best to ask your kids what they want.
Kids bunk beds are an excellent way to not only save space but are trendy and loved by children. They are easily available at different stores or you may order them online. They are easy to decorate and you can even get them made on order as per your choice.
The decoration is one of the key features of any room. For a kid's room, the decoration should not be over the top. It should be simple yet classic and modern. One can use different photo frames, wall art, chalkboard paint which are not only fun to look at but provide an interactive backdrop for a kid's room.
The type of furniture for a kid's room should be trendy yet safe. It should not be extravagant and must have the essentials that a kid needs.
For instance, for small kids, you may include a play table for arts and crafts or a chair to read in while school-going kids may require desk. You can customize the furniture in the form of your child's favorite cartoon or anime figure. However, the room should not be stacked with furniture and there should be ample space to move around.
A theme is one of the best ways to differentiate one room from the other. You can easily pick up a theme like taking a combination of two colors or even a wallpaper. It will set the bedroom aside and give it a distinct yet a unique look altogether. Whatever theme you choose, keep in mind that their interests may vary and grow as they get older.
When planning a kid's room, it is important to consider the activities your kid loves most which may act as a guide for you to choose furnishings and accessories. Whatever you decide, just make sure that your plan allows for plenty of scope to grow, change and evolve.