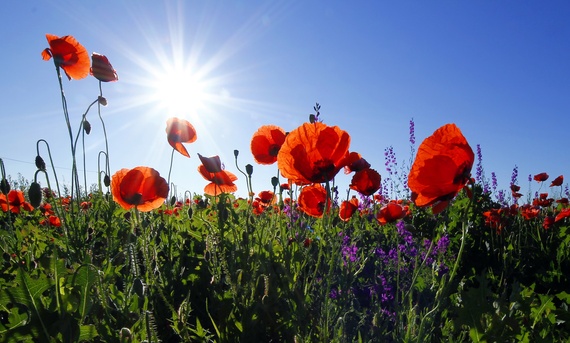 During the summer months, families of all types will find themselves trying to fill their days with plenty of activities that keep the warm months even more fun. If you are planning activities with an individual who also has Alzheimer's disease, it can sometimes be rather challenging. It is important that Alzheimer's patients are getting the sensory experiences they need while still having plenty of social interactions. While it can be challenging with their disease, it is imperative that they have plenty of activities to do, as it can help rapidly slow down the progression of their condition.
When planning activities for or with a person with Alzheimer's, the first and most important thing to remember is that you need to do things they will actually enjoy. It may seem obvious, but it is something that is often overlooked when it comes to Alzheimer's activities. If the individual isn't really engaged and doesn't feel as though this activity has to do with their interests they can get overwhelmed, sad, angry, anxious or annoyed very easily, even if this isn't a normal personality trait.
It is also important to remember that many individuals with Alzheimer's disease do not have as long of an attention span as they once did. You need to have a variety of activities planned and need to be able to jump from activity to activity if they get bored or overwhelmed. These activities need to engage different parts of your love one's senses and different parts of their interest, meaning they should captivate their sense of sight, smell, touch and hearing and be both mentally and physically stimulating.
In the summer you will of course also want to plan plenty of outdoor activities. This can be very engaging and therapeutic for an individual with Alzheimer's disease, even if your activity is simply sitting outside. Being outside is relaxing and engaging for the mind and it can be good for you physically as well. Sitting in the sun is a great way to get vitamin D and some much-needed fresh air. However, whether you are sitting, walking or exercising outside it is important to help any individual with Alzheimer's disease stay safe in the warmer weather conditions.
Older adults, especially those with Alzheimer's disease, should dress in cool and comfortable layers that they can take off and put back on as needed. Individuals with Alzheimer's should also be drinking at least 10 glasses of water per day, especially if they are going to be in the heat and they should wear plenty of sunscreen. This is because the sun can actually impact the skin of older adults more severely than it can impact the skin of younger adults.
If you keep these tips in mind, you may find that you are setting yourself up for success this summer as you plan activities for yourself, your friends, your family members and any loved one that may have Alzheimer's disease.