For most people, part of their New Year's resolution for 2016 is to be able to travel more and go to places they've never been. For those who are constantly traveling for business whether by car, train or plane, business trips oftentimes include some downtime, even after a conference or between client calls.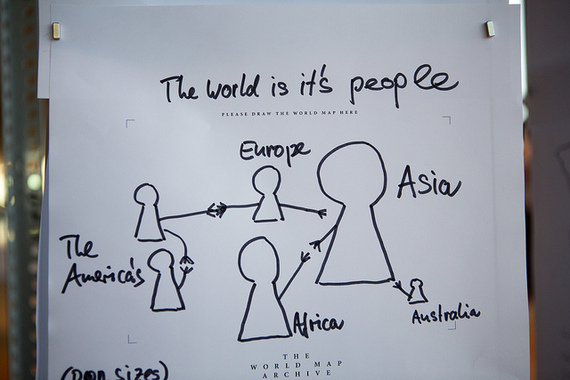 Image Credit: Flickr, Creative Commons: Ars Electronica
Although downtime may be limited, look for opportunities to participate in activities or touring to make a business trip feel more like a mini-vacation rather than back-to-back meetings with little time to refresh and come up for air. Implement these tips before, after or between business engagements:
Have Fun and Expand your Business Network
Ask an office assistant to research monuments or popular sites popular in your destination. Take the time to explore a new city and see what it has to offer. Highlight destinations that are walking distance from the hotel or take a cab to the city center and browse the local shops. In fact, local knowledge may help close the next business deal. By connecting with other entrepreneurs via travel websites like TripTogether could help turn the adventure into a networking event. Perhaps another business traveler is looking to explore the same attractions in the same city during the same timeframe. Entrepreneurship has become more relationship-focused, and making new acquaintances with like-minded people became necessary.
Be Sure to Connect with Locals
Find someone local to the city you will be visiting before the trip in order to meet and do what the locals do. Locals can offer the best tips and recommendations such as visiting Canal St Martin in Paris or avoiding tourist traps such as the Tower of Pisa in Italy. Also, travel companion can give you a very helpful advices on best places to eat, night life, local sport, affordable shopping, districts to see or avoid etc. Most important you won't be lonely, you will be able to share experiences together and make some new friendships. TripTogether.com connects business travelers with local residents to offer unique hometown experiences. These shared discovery of new experiences, especially abroad, yields a more enriching life. It also helps to connect with buyers agent and other locals in the area to find the best places to invest time on and network.
Shift to a Relax Mode
Even when your trip tends to be chaotic, find some time to get a relaxing massage at your hotel prior to the intense demands of your business schedule. In most cases, a resort fee is already included and paid for allowing access to hotel amenities. Take advantage of the onsite gym it will help you clear your mind and relax. Relaxation isn't a luxury on a business trip; it's crucial for your good performance at work. There's nothing worse than trying to influence a group of business partners after a long flight. Better yet, take to the outdoors with a brisk walk through a local park or site. A little fresh air after a stale and stuffy airplane ride boosts the mood and helps tackle jet lag.
One traveler found that a meeting was delayed due to the business associate's flight. Instead of reading emails in a hotel room, she put on a swimsuit and headed for the pool. Emails were returned and phone calls were made in the comfort of a lounge chair before taking a plunge.
While racking up airline miles, remember that you are the face of your business. Maintain a healthier, happier and more relaxed experience while traveling on business will reflect positively in the revenue generated by being a road warrior.
Breathe in-breathe out and get ready to bring some pleasure and excitement into your business!
REAL LIFE. REAL NEWS. REAL VOICES.
Help us tell more of the stories that matter from voices that too often remain unheard.