Retailers can expect a jaw-dropping $68.9 billion in sales over the holiday period as consumers spend up big on holiday gifts for family friends, according to new research from IBISWorld. But as one of the busiest periods of the year fast approaches, what are you doing to maximize the holiday shopping rush for your business?
The holiday season is an ideal time for brands to kick into gear and step up any marketing or promotional activities. It's the time of year when people are prepared to spend, and are looking for the right opportunity to do so.
1. Determine your campaign strategy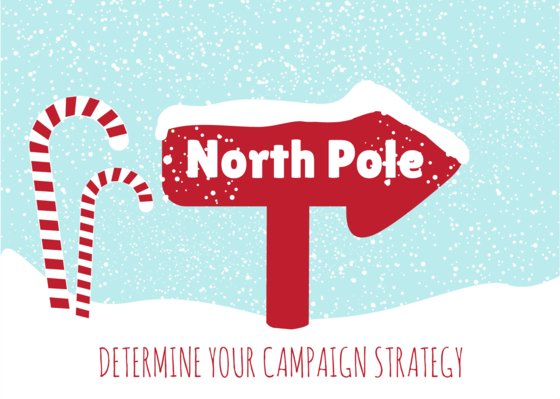 So how do you create a good campaign for Christmas? UK retailer John Lewis has received an overwhelming response to its 2013 Christmas Advert; the YouTube video has been watched more than 9 million times and generated an impressive amount of social chatter. This complemented a traditional media campaign.
Moz blogger James Porter looked at what made this campaign successful. Sure it was an expensive campaign, but there's lessons to be learned, even if you've only got a small budget. Porter suggests one of the reasons the campaign has done so well is that it was created specifically for the channels where potential customers are located. In fact, the campaign wasn't even launched on the John Lewis website -- it was launched first on Twitter and Youtube.
Start planning your campaign as early as possible to maximize potential to reach your customers. One of our favorite campaigns this year came from Coke Zero, and launched almost six weeks out from Christmas. The company created an online sweater generator, and asked people to create their own tacky Christmas jumpers. Coca Cola got some great coverage of their promotion (FastCo, PSFK, AdWeek and others) and generated lots of social media buzz.
2. Update your marketing collateral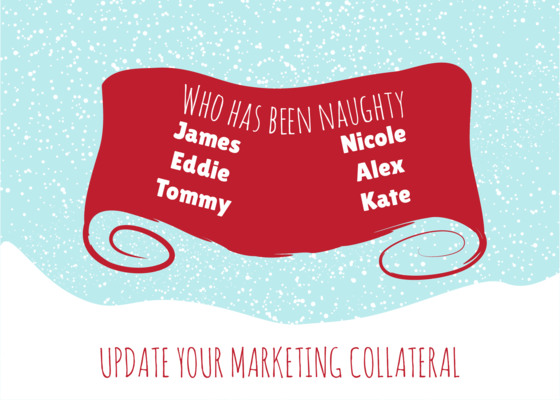 Christmas is the perfect time to refresh your marketing materials. If you are a retailer, try developing a Christmas gift guide or updating your branding with a seasonal look and feel. For service businesses, think about how you can tap into the holiday buzz. Hairdressers could try and target people who want to look their best at their Christmas party, while carpenters may offer a special package to anyone wanting work done before the holidays.
At Canva, we launched our Christmas campaign around a new feature allowing people to send their own cards. We updated our Facebook cover and profile picture with a refreshed Christmas branding; the same look and feel has been carried across to our Twitter page and website too. This is something that's easy to do, yet increases awareness of your holiday promotion.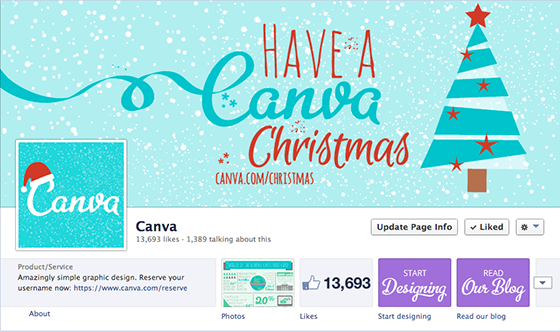 There are lots of other ways to get into the festive spirit. Here are a couple simple ideas:
Holiday gift guide. Putting together a holiday gift guide can be a great way to promote your holiday promotional activities. Online clothing retailer ASOS has created a special splash page for the holidays and produced a number of snappy Youtube videos with great gifting tips.
Seasonal company information. Are you extending your opening hours over Christmas? Or if you're online only, have you got deadlines for Christmas orders to be delivered? Updating your customers with this information keeps them in the loop. It's also a good excuse to reach out to your existing customers.
Christmas vouchers. An impressive 61% of gift card holders spend more than the amount of the card. You can use this knowledge to boost Christmas sales. Another tip is to use 'artificial advancement' in any loyalty programs you offer. Research shows a pre-stamped loyalty card results in better customer loyalty.
3. Make your customers feel extra special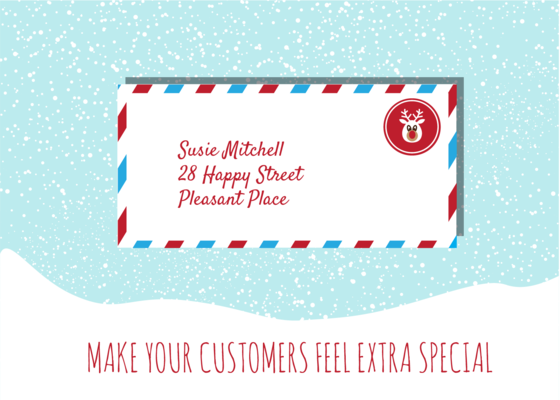 What are you doing to make your existing customers feel special? Online store provider Shopify argues that the best selling proposition, particularly for small companies, is amazing customer service. The holiday season provides the perfect excuse to do something nice for your customers.
Offering customers a small gift or freebie can be a nice way to say thanks to people have supported your brand during the year, and also encourage them to come back again. Another way to do this is to organize an event for your biggest supporters. You could even host a VIP sale night or put on some Christmas drinks.
What are you doing to maximize the holiday rush? Share your tips below.
Calling all HuffPost superfans!
Sign up for membership to become a founding member and help shape HuffPost's next chapter