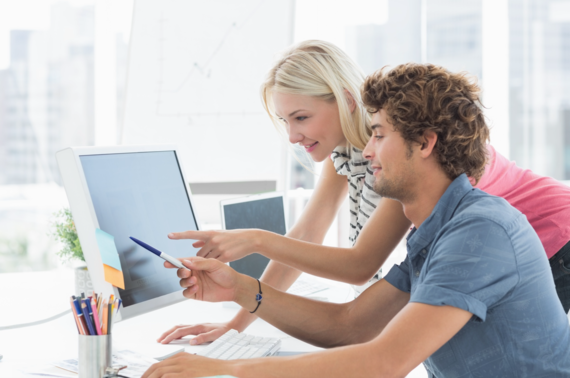 Weddings are a big deal. Every small detail seems to matter, and the more we invest time into the planning, the more overwhelming it can become. Maybe you're the type of bride that enjoys the process, which is great! Maybe you're not, and that's great too! I have compiled a few tips and helpful resources for those of you who would love nothing more than to plan your wedding from the couch with a glass of wine in hand, and not stress when you don't need to.
Invitations: You will need some type of invitation to let your guests know when and where to be to see you get married. Many couples are now leaning towards e-vites, which is a super easy and paper-free method of getting the information out there. But if you want to go with traditional paper invitations, you can use sites such as Shine or Minted, and they do all the work for you. And I do mean ALL of it. You provide them the addresses of your guests, design the invites online using their beautiful templates and calligraphy options, and when they mail them to you, all you need to do is slap a stamp on those babies and you're done!
Venue: Choosing a venue has never been so easy! Websites like Wedding Spot display relevant info side-by-side, allowing users to search for and price out their options. Many venues such as resorts now offer virtual tours on their websites as well. If you are planning a destination wedding, even better! Many resorts are all inclusive and do most of the work for you. You can now chat with somebody over email or on the phone, arrive two or three days before your wedding to finalize flowers and decor and bam! Wedding planning done!
Wedding Dress: Trying on dresses is a huge part of planning a wedding. Getting your girls together, making a day of it, and sipping champagne, it's all fun and games until you've tried 72 dresses and are too overwhelmed with opinions and just want to go home and eat ice cream. Now we have some of the most convenient services at our disposal! Nearly Newlywed is a site where brides can buy their gowns at a discount - some are samples, some are used. Upon receiving the dress in the mail, customers have five days to determine if it's the one. When it's all said and done, brides can use the site's marketplace to sell back their dresses if they wish. What a relief! Large stores such as Nordstrom also have bridal dresses that you can try on and return if they are in the original condition.
Bridesmaids dresses: Brides and bridesmaids rejoice - the dreaded bridesmaid dress doesn't have to be so dreaded, after all. Dress rental services allow bridesmaids to save big on their pal's big day by opting for temporary attire, instead of collecting closet-clogging, never-to-be-worn-again frocks. Brides select a color palette (there are 18 available), and from there, they can choose specific styles with plenty of room to mix and match; there are 12 style options in each color. Once the bride sets her preferences, all bridesmaids have to do is order! BHLDN is another great option for quick shipping, and you can also return the item in most cases if it's not a perfect fit.
Groom and Groomsmen Tuxedos: I know you have stressed about your bridesmaid's dresses, but what about the groomsmen? They are often long forgotten as that tends to fall under the "groom's duties", and he couldn't care less what they wore, giving you, the bride, a lot of anxiety. Fast forward to wedding week, and both groom and groomsmen are running around town trying to get fitted for a last minute tuxedo. Finally, on the wedding day, there they are: boxy, sad, ill-fitting tuxes that will forever be engraved in your memory (and in your pictures), since that is all they were able to find last minute. I have the antidote! There are now options for renting tuxedos online, and they are sent to you to try in the comfort of your home. You say "what? It can't be that easy!" Yes, indeed! Just like that, you can cross off one more thing from your wedding planning list by taking advantage of an online service. Your groom will thank you and you will be known as the coolest bride there ever was for helping to make his life easy.
Catering: Now you can't taste food online, but you can get a pretty good idea of what a caterer offers from their website. If you feel like a tasting is necessary, you can schedule one online or via email! This is particularly easy at resorts and hotels, where you are more likely to be able to taste the food without booking a date, by going in for lunch or dinner. Venues may want to meet in person to know that you are serious about booking, or require you to book a date before you can do a tasting. Another easy solution is to reach out for a "special events menu" from restaurants you already know have amazing food, and put together a custom menu you know your guests will love.
Registry: With websites like Zola, you can now register for anything and everything under the sun in just one place. Zola enables you to combine registries and do it all online! Forget the movie scenes of a bride dragging her miserable fiancee from store to store, scanning China he couldn't care less about. You can register for gift cards, physical gifts, trips, activities, and even money, all in your pajamas! Many of the major home stores such as Macy's, Pottery Barn, Bed, Bath & Beyond are now offering online services as well.
Wedding Planner Tools: There are many tools at your disposal today for staying organized and on task. Wedding sites like The Knot and Wedding Wire, as well as many others, offer check mark systems for you to check off the items completed, and help you pace yourself so you are not overwhelmed as you plan each part of your wedding. Many wedding planners also provide online and long-distance services via Skype over the course of your planning as well.
There will be some inevitable times where you will have to appear in person to plan the wedding of your dreams. But with technology today, the most boring and overwhelming tasks can be done from the comfort of your home, so that you can save your precious time for the fun stuff! Like cake tasting.
Support HuffPost
A No-B.S. Guide To Life
Related
Popular in the Community