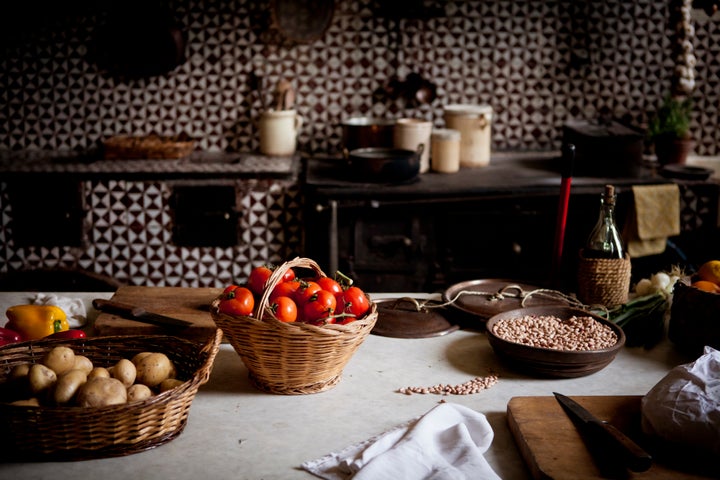 The challenge to eating healthy includes the costs of ingredients, and the timing in which they should be consumed. Setting up a routine, learning where to obtain healthy, affordable ingredients, and how to use them, and how to minimize food waste can solve that challenge.
The first step is to plan your meals at least a week in advance. If you know what you want to eat—proteins, vegetables and fruits—you can find ways to obtain and store them economically.
Secondly, when you shop, you can take advantage of discounts and sales, and direct sourcing from farmers (available in many areas), and even consider food that may be available for free.
The last step is to minimize food waste. This is your opportunity to save significantly by being creative in the kitchen, while keeping meals interesting. If you plan your meals to cook your perishables first, and then use bulk items or frozen ingredients later—setting aside at least one meal a week to cook with leftovers—you'll have ingredients that work in a variety of recipes.
As with any plan, this can be tailored to fit your own needs, and may not work for everyone.
Make a weekly

meal planning list

to start. As you learn your preferences, you can expand it to a monthly list.

Plan meals that use all your perishables first, with bulk or frozen items to follow.

Check your pantry, refrigerator, and freezer: See if you already have the items.

Cross off junk food.

Alternatives include

fruit, smoothies, tea with honey, baked or

dehydrated veggies

.

Fruits and vegetables:

Root vegetables can last a long time if stored properly

. For perishables, buy frozen,

or freeze fruits

and

vegetables that won't be used in time

.

Proteins: Plant protein can

be a healthy alternative to meat that helps to reduce frequency and costs

. Cheaper cuts of meat

can slow cook

. Scramble egg whites

with added turmeric and mustard

for color can substitute for whole eggs.

Prepared proteins: Cooked tofu, rotisserie chicken or pulled meats can have multiple uses in salads, sandwiches, tacos, and sautés.

Other ideas for

planning your meals

.
AARP Discounts: Sign up for your

store's discount card

, and get their newsletter.

Sales: Many grocery stores

start new sales on a specific day of the week

. Ask them.

Alternative sources: Consider

ethnic grocery stores

, and chef food supply stores in your area. The latter's prices for bulk (which includes refrigerated items) may be better.

Produce:

Buy in bulk:

Check the backyard: You and your neighbors may have fruit trees. Often oranges, lemons, apples, avocados, and other produce is left on the ground.

Grow your own: If you can grow your own food, do.

Here are some other ideas for

managing your purchases

.
Related