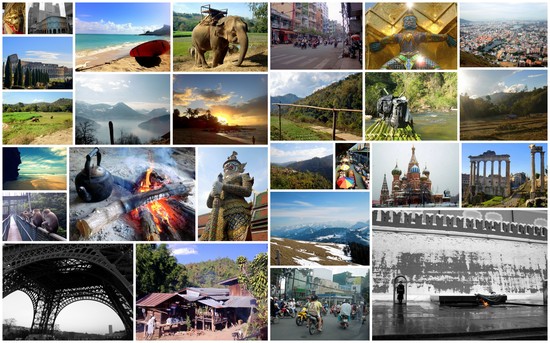 Old man winter is slowly creeping back into his cave. If you're starting to get the itch for summer travel, you're probably not alone. However, depending on how adventurous your itinerary is, planning for a trip can be frustrating and a deal breaker for some folks. Having completed a round-the-world trip across 3 continents, 8 countries and 19 cities, and getting ready to hop around Latin America for a couple of months, I've learned a few "best practices" to make the planning phase smoother and less of a pull-your-hair-out experience.
Though geared towards travelers who are looking to do more than the traditional "fly to Europe and back" trips, this piece will be useful to anyone looking for ways to fine tune their planning skills. This is part one of a two-part article. Here, let's look at how to book a trip. Next time, I'll tackle the second planning phase - what to do after you have your tickets in hand.
The first step is figuring out where you want to go. For round-the-world (RTW) trips, great places to start are the airline alliances' RTW websites (oneworld, Star Alliance, SkyTeam) as they have great planning tools that will let you know which routes are feasible and which are not for a RTW ticket. One benefit of using the alliances is that they have a wide network, meaning it's very unlikely that all three will be unable to take you to your dream destinations. The other side of this equation is the cost - though still cheaper than booking individual full price tickets, the RTW fares offered by the alliances are not always the cheapest.
An alternative route is through third-party agents who have contractual agreements with individual airlines worldwide. AirTreks is a good place to start. I've found AirTreks to be cheaper than the alliances, while also including travel insurance on all its tickets. AirTreks also has an easy to use TripPlanner tool on its website - just tell it where you want to go from a pre-existing list of destinations and it'll give you a fairly accurate estimate of how much it'll dent your wallet. From my experience, the folks at AirTreks have done quite a bit of travel themselves, so they will have the experience and background to give you advice on where to go. Depending on your existing itinerary, they may suggest additional stops that would add little, if any, travel cost to your trip.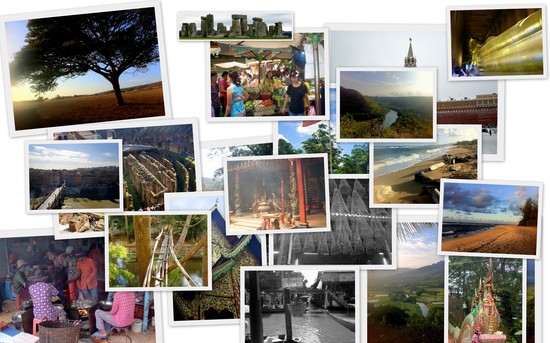 Of course, there's always the do-it-yourself approach, which is also the one I chose for my upcoming trip. If you want to maximize your flexibility, you can book each individual leg of your trip on your own. This will give you the choice to wait until you get to your destination, scope it out, figure out how long you want to stay, and then book the next leg of your trip at the airport. Of course, the risk is that you'll run into higher fares. Depending on where you'll be, this may not be a big issue. For example, at the time of this writing, the cost to fly from Cusco to Lima is $177 regardless whether I want to fly tomorrow or three months from now. I've found Kayak to have been a useful tool for not only comparing the prices from the airline alliances, but also for comparing the quotes I received from AirTreks.
Another useful website is Yapta, which will keep track of the price for your flights before and after you buy your tickets. If the price drops before you buy, it'll let you know so you won't miss a great deal. If the price drops after you buy, it'll help you get a refund. Once you finally booked your tickets, your inbox will likely be cluttered with multiple itineraries for each leg of your trip. Rather than painstakingly entering all this information into your calendar manually, just forward the email to TripIt. The key information (e.g., names, locations, times, etc.) will automatically be stripped from your email and entered into your calendar. Talk about having your cake and eating it too.
That's it for now - regardless of which option you choose, happy planning! This is by no means comprehensive, so please share any other tips or lessons learned in the comments below. You'll save other travelers from making the same mistakes!
Next time in part two - visas, vaccines, unexpected costs and much more!