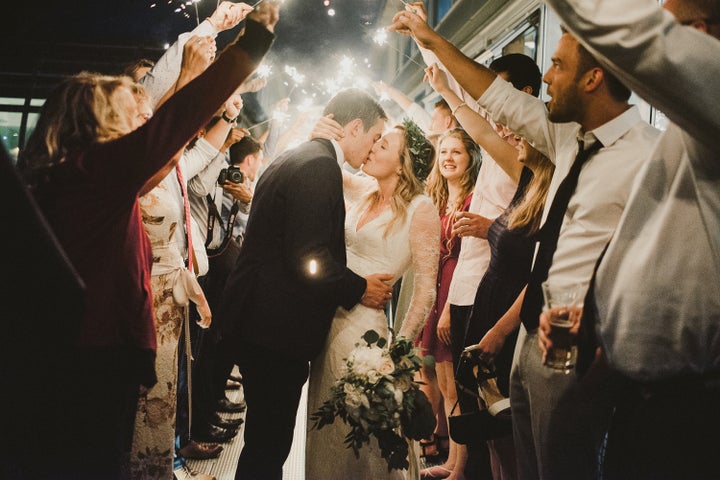 Everyone wants a dreamy wedding photo like this, right?
So when I approached Kiera for some info on how to recreate one of the hottest (no pun intended) trends for your wedding, she was happy to share her checklist with Unbridely.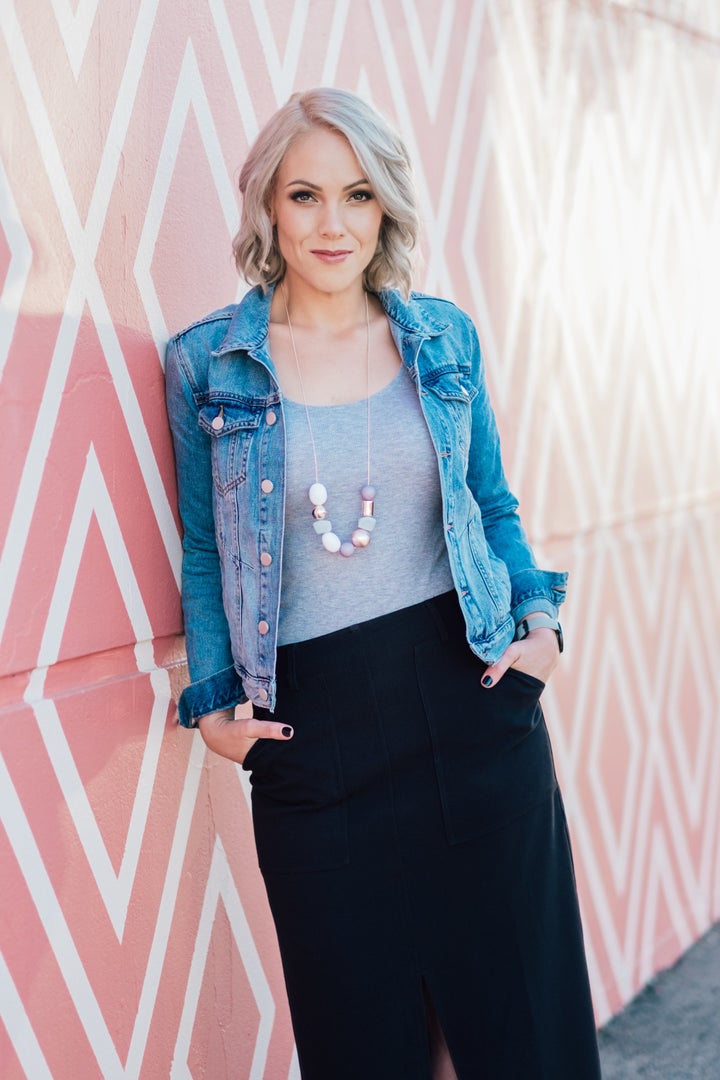 While some wedding venues are usually pretty happy for your guests to light it up (so to speak..) at the end of the night, there are others that ban the use of sparklers entirely. If your venue has had a bad experience previously or don't have an outdoor option, the answer might be no.
2) Check with your local fire service about seasonal and daily fire bans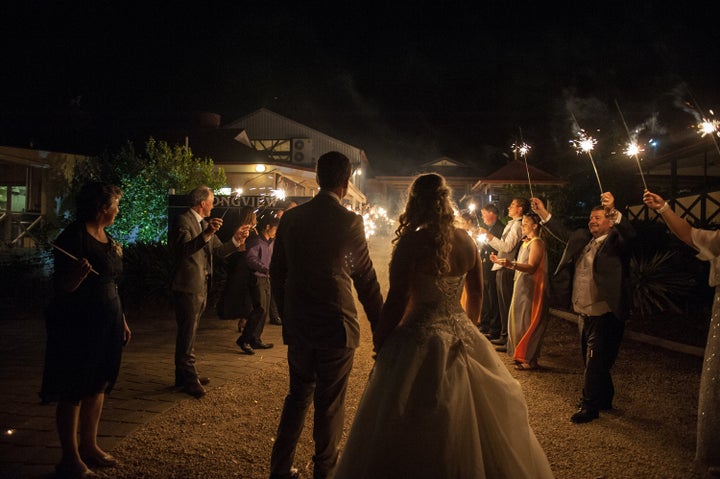 3) Let your suppliers know what you want
In order to capture the memories of your whimsical sparkler exit forever, your photographer and videographer need to be told well in advance. They can then prepare to be in the right position with the right lens at the right time.
Your photographer might also have past experience and be able to guide you with suggestions about artful and original poses to maximise the moment.
4) Choose 'Team Sparkle' carefully
You will need to nominate one sparkler exit helper for every 25 guests or so. And, although it may seem obvious in the cold, hard light of day, keep in mind that you want your most responsible, tea-totalling, designated-driver type family or friends to be on duty when everyone else is tipsy at the end of the evening.
They will be handing out one sparkler to each of your guests (multiple sparklers per person increase the likelihood of burns) and helping them to assemble in a guard of honour formation. Standing approximately 2 metres apart is a good guide - the sparklers held on each side of the path shouldn't be able to touch.
When your MC or DJ gives the cue, your helpers will then carefully light your path!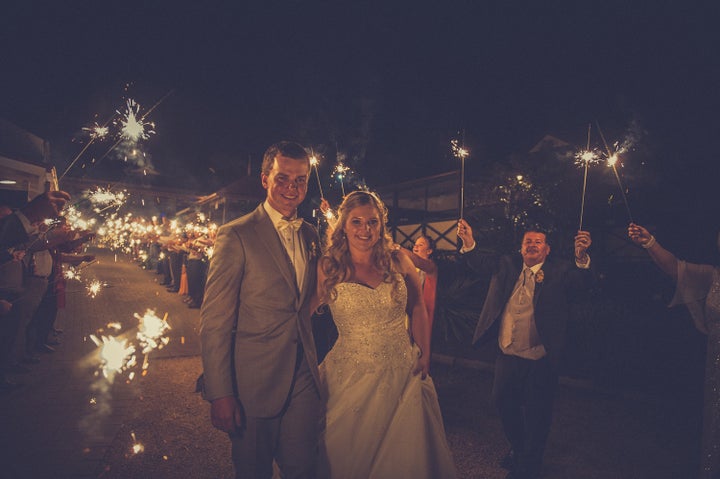 Once you have permission from your venue, it's okay with the firies, your photographer and videographer are on board and you've assembled your crack team, the next step is to make the process virtually foolproof by being prepared.
long handled (42cm or 70cm) sparklers that have a burn time of around 2-3 minutes - 1 per guest,
gas stick firelighters - 1 for each sparkler exit helper,
buckets of sand to put the burnt sparklers in - approx 1 for every 25 guests (in Kiera's experience, venue owners aren't too thrilled about finding exhausted sparkler handles in their gardens, in the pond, pot plants or on the roof the morning after),
buckets of water or a hose stretched out and ready to go, and
if you're not at a venue (like on a private property in a marquee, for example), have a first aid kit on hand.
6) Delegate and communicate
The quickest and least confusing way to let your guests know where they are needed at the appropriate time is to delegate the responsibility to your MC or DJ. It can also help to have a sign next to or on the container that holds your sparklers and to include the exit time on any programs or wedding day timeline signage.
Generally, it is best practice for your MC/DJ to ask your guests to:
put their drinks down first
ensure that all children are kept well clear of the guard of honour and don't have access to the gas lighters, and
hold 'em high and not across the guard of honour (this protects your hair sprayed 'do' or flower crown from getting singed and keeps your photographer/videographer safe from burns).
And if you're wearing a veil, make sure that you take it off before you walk through.
Then all that's left is to enjoy the magic as it unfolds!