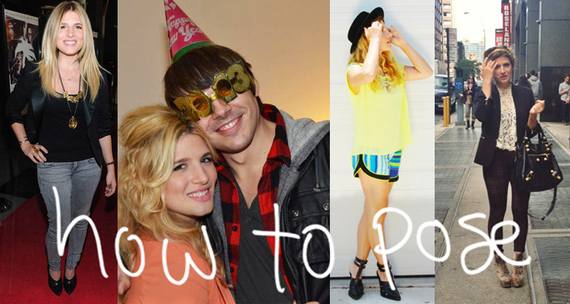 As a style blogger, I constantly post photos of myself. Some may call it ego-mania but I like to think of it as self love and yes, I'm currently in therapy. I often get questions from readers asking "what are the best ways to pose for photos to look good, slim, taller, etc?" Truth be told, I'm 5 foot 1, and a half, and yes, the half counts, but I have found the moves that make me feel good about most of the visual content that resides on digital platforms...most of the time I'm also in actual platforms (shoes).
Feeling like you look good in photos and finding your go-to "pose," is mostly a personal thing. Some poses may work for some people and others, not so much. The trick is to figure out your favorite moves that work for you! I used to be an actress and I learned the hard way that knowing your best angles and positions is essential because, ugh, there are some not-so-great photos out there of me posing on red carpets (please don't search engine me).
So, to answer all those posers out there, here are some of my favorite poses that will hopefully help you find a new angle on life and feel great about yourself in all those tagged Facebook photos!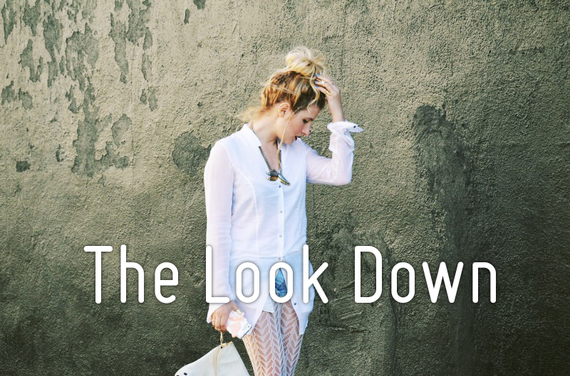 Or we could also call this "The armpit sniff" - When posing solo, I often employ The Look Down pose which makes you seem effortless for a more candid result.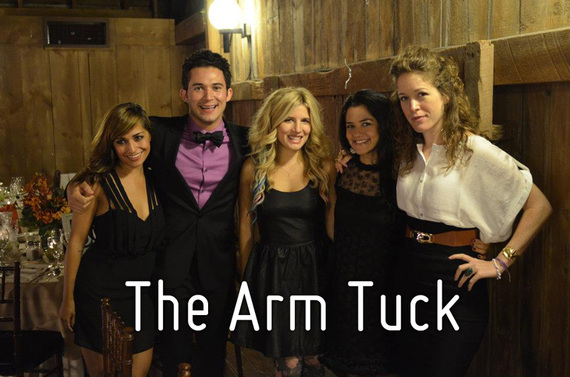 I like The Arm Tuck pose when posing in the center of a group of people. If you tuck your elbows in at your sides and angle your palms forward or hold the person's back next to you, it is always slenderizing. I also always cock my head slightly to one side. I prefer the right side of my face, do you have a favorite side? I think a slight off angle gives you more dimension and personality rather than staring straight at the camera.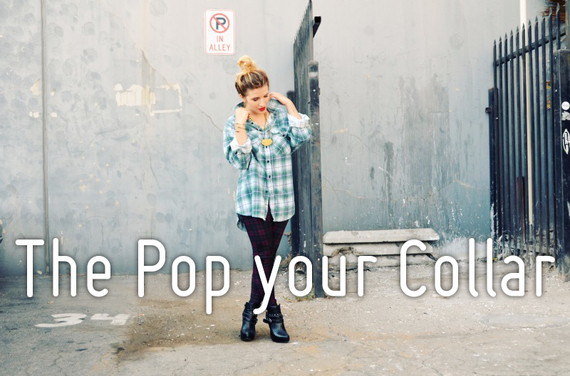 The Pop Your Collar is a great pose to look candid. Give yourself some "business" to do in the photo like adjusting your collar or pushing back a lock of hair and you'll always look effortless. Also, notice my crossed legs in the above pic, I think it is a slimming pose if you can make it look natural.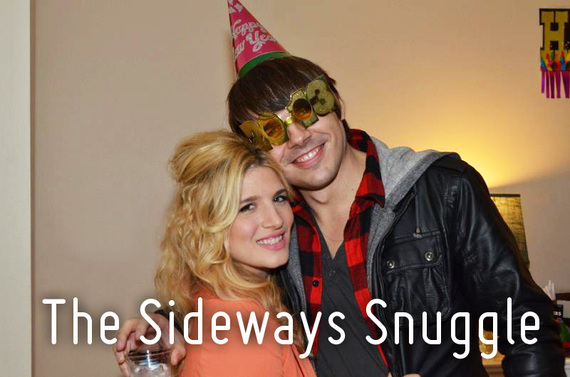 The Sideways Snuggle is a go-to pose for me when posing with a friend or my boyfriend. Angling your body completely towards the person you are standing next to will make you look slimmer, it also allows you that side-face angle that I mentioned in The Arm Tuck. Make contact with the person's face or chest and the resulting photo will be intimate and flattering.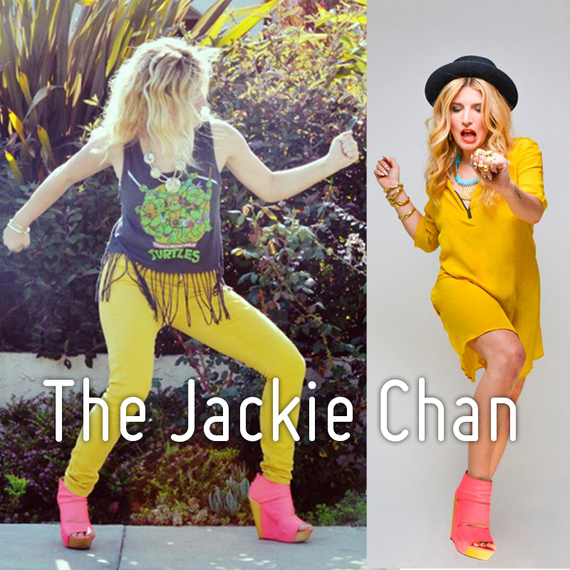 Ya know, The Jackie Chan leg kick or fighting pose when you want to look playful and silly and totally badass.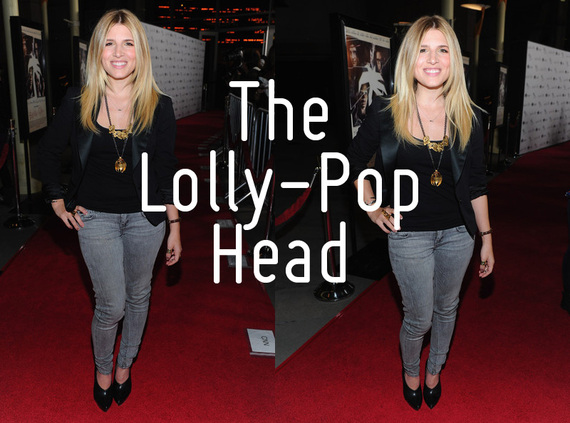 photos via stylebistro.com
These are some of the only photos I'm okay with from the red carpet. The Lolly-Pop Head is easy to achieve when you are a petite person because almost always, the person taking the photo is taller than you! Lolly-Pop Head basically means a slightly overhead angle that makes your head look big and thus, your body look smaller. I also employed The Hand On Hip (see below) in these photos. If someone is taking a photo of you, ask them to stand on a step or angle the camera down at you and see if you like the result!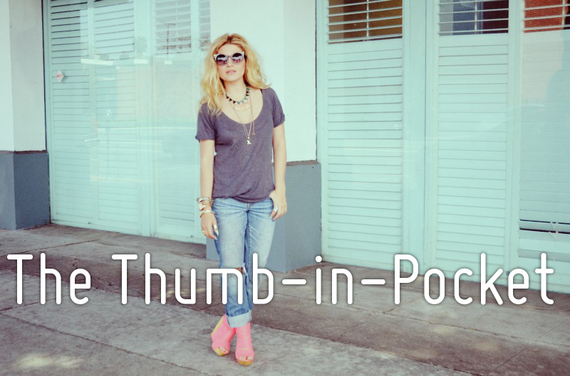 A super easy pose, the Thumb In Pocket, makes you look like you're chillin' like a villain. This is an easy pose to do solo or in a group photo.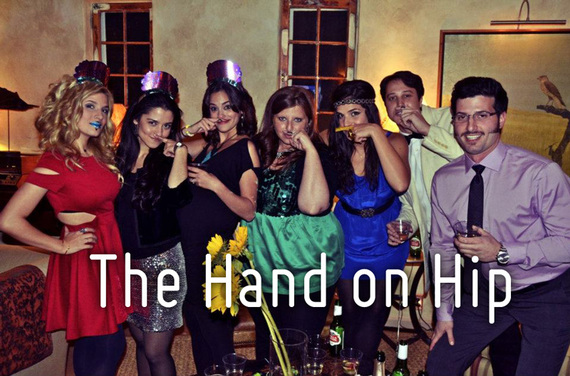 A classic group photo pose is The Hand on Hip. This is an essential pose if you are at the end of a group photo line-up. If you don't put your hand on your hip, you risk your arm looking wider than it actually is because of the angle of the lens. Putting your hand on your hip accentuates the nip of your waist and slims your arm. I also try to angle my chin down in group photos unless I'm being a ham. Bending one knee is also a good reflex so you don't look stiff.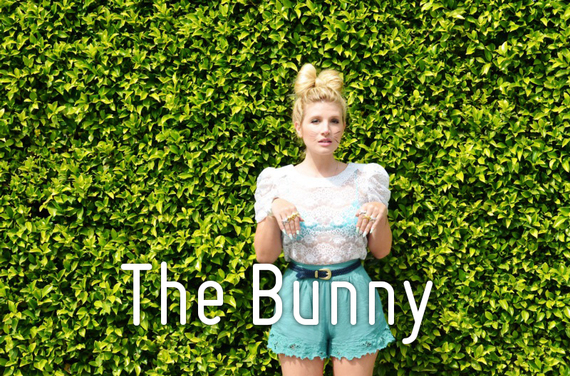 Okay, maybe not so practical but The Bunny pose is funny and gives you something to do with your hands if you're feeling awkward.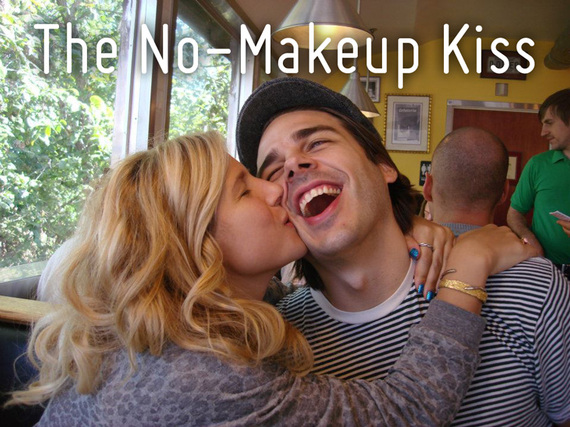 If you have no make-up on or are just having a 'I don't want to show my face' kind of day, try The No-Makeup Kiss pose. In this picture above, I saw a photo was about to be snapped so I hid my face in a kiss! This pose will allow you to still participate in a photo-op enthusiastically but not have to feel self-concious.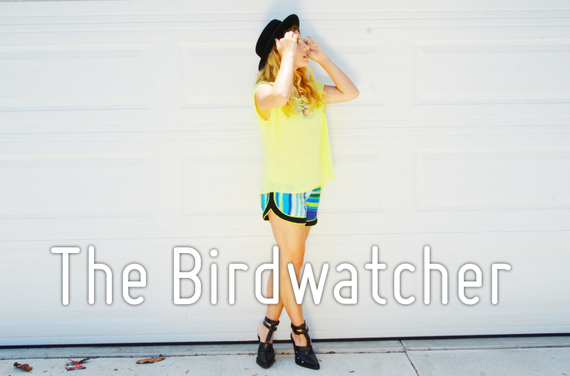 Kind of like The Look Down (above), this could also be called The Look Away. The Birdwatcher is a good way to look candid and also elongate your body by bringing your hands up to your face. I was acting like I was pushing my hair back (or watching birds), but bringing your arms up makes your torso stretch and if you pose to the side and cross your legs, it is instantly slimming!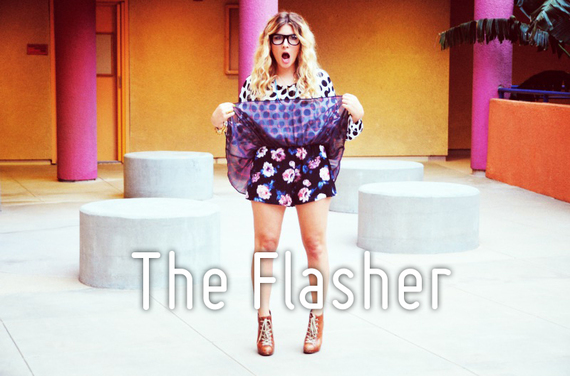 Pose at your own risk when using The Flasher. This is a silly pose that will give the photo action and humor... it's up to you if you want to be wearing a slip (or underwear) when you do it!
I hope these gave you some ideas for your own picture poses. Let me know what are your favorite poses or if I missed any good ones! Comment below and remember to always feel good about yourself, even if you encounter a bad photo... #untag!
Popular in the Community