You've put in the blood, sweat, and tears to prep your business, and now the big Opening Day is around the corner. Make sure you tackle each of these important to-dos before flinging open your doors to customers.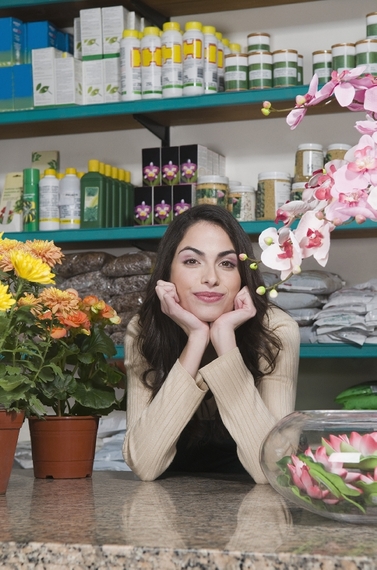 1. Activate a Merchant Account
Inviting the public into your business for the first time is both scary and exciting, but it will be only scary if you forget this step! Every retail store must be able to accept credit cards as more and more people are carrying less and less cash. Depending on what your business the majority of your customers may be paying with a credit card. Be sure to get your merchant account set up so that you can make a sale and accept all forms of currency, and make sure you have a card reader that reads the new EMV cards.
2. Set Up Your Social Media Accounts
You don't want to be up and running only to find out that someone else already has your business's name on social media. Even if you don't start sharing content right away, claim your username on every platform you can think of: Facebook, Twitter, Instagram, Google+, Pinterest, and Snapchat. These channels, along with your website, will also be incredibly helpful with your ongoing marketing efforts. You may never use all of the accounts, but it's best to protect your brand.
3. Plan a "Grand Opening" Event
You want to make a big deal out of opening your business, so you need to plan a grand opening event. This step is vital to seeing foot traffic on your first day of business. Your debut will set the overall tone of your business in the community, and draw people to come back. Send succinct and eye-catching postcards to every home and business in your immediate area. Highlight any "grand opening" promotions, refreshments, or extended hours, too. Don't stop at snail mail. Get the digital version out on your personal and business social media networks and email it to all of your friends and family.
4. Market, Market, Market
Your "Grand Opening" announcement is only a small fraction of the marketing you need to be prepared to do to launch the business. You'll need to market your business daily to get your brand to a place where it sounds familiar to those who have never visited you. Launch a media blitz to get started. Send out press releases throughout the first six months to any publication or media outlet you think might cover your business. Get up and running on your social media accounts and start blogging on your website. Use compelling content about your expertise to build rapport with prospects.
Don't take any chances when it comes to opening your business - make sure you are prepared to tell your business story. Some of your most challenging days lie ahead, but they will be fewer if you take the right steps early on. Marketing is the engine that will drive your small business, so invest in it daily.
Melinda F. Emerson, SmallBizLady is America's #1 small business expert. She is an author, speaker and small business coach whose areas of expertise include small business start-up, business development and social media marketing. She writes a weekly column for the New York Times, publishes a resource blog, www.succeedasyourownboss.com, which is syndicated through The Huffington Post. She also hosts a weekly talk show on Twitter called #SmallBizChat for small business owners. As a brand, she reaches 1.5 million entrepreneurs a week on the internet. As CEO of Quintessence Multimedia, Melinda develops audio, video and written content to fulfill her mission to end small business failure. Forbes Magazine named Melinda Emerson one of the #1 Woman for Entrepreneurs to follow on Twitter. Melinda has been featured on MSNBC, Fox News, NBC Nightly News and in Fortune, The Washington Post, USA Today, Wall Street Journal and Black Enterprise. She is the bestselling author of "Become Your Own Boss in 12 months; A Month-by-Month Guide to a Business That Works," and the ebook How to Become a Social Media Ninja; 101 Ways to Dominate Your Competition Online.

REAL LIFE. REAL NEWS. REAL VOICES.
Help us tell more of the stories that matter from voices that too often remain unheard.