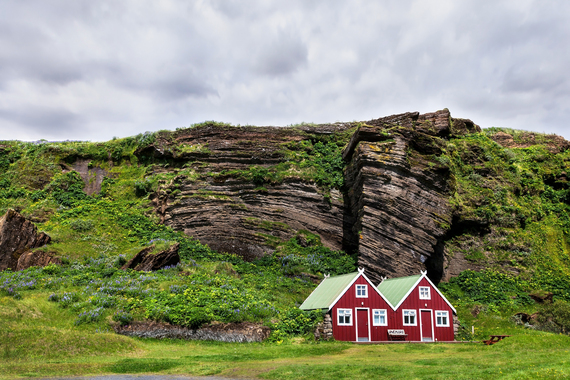 Those of us who are not filthy rich but still enjoy long-term, international travel, have long relied on home exchanges. Leveraging your home (and car) can offset the otherwise prohibitive expenses of accommodations and transportation abroad. Our most recent home exchange involved a trade of houses and vehicles for two months with a Brazilian family much like our own (two kids under the age of ten).
The first time you prep for a home exchange, the to-do list is daunting. Obviously you'll be investing money and time in basic maintenance and repairs. Over time, it gets easier, and you figure out where that money and time is best spent. Here are ten tips for readying your home for your exchange partners.
Safety - This one should go without saying, but if there is something in your home that will jeopardize the safety of your guests, rectifying that situation should be at the top of the list. This can range from fixing loose boards on decking to cleaning out your dryer vents to removing weapons from the premises. Ask a friend or neighbor who is unfamiliar with your home to do a walk-through and help you identify issues you might be overlooking.
Insurance - Contact your insurance agent and switch your homeowner's insurance policy to a temporary status that will protect you and your home in the event of damage. Let your agent know of your situation and plans; they should be able to point you in the right direction.
Vehicles - If you're doing a car exchange along with the home exchange, make sure your vehicle is clean, serviced, and has updated registration and insurance information in the glove box. Call your car insurance company and add your exchange partners' names to your policy for the duration of the swap. If you're not exchanging vehicles, make sure you take the necessary steps to keep your vehicle in good working order upon your return. Here's WikiHow's article on How to Store a Car.
Declutter - No one wants to be confronted with someone else's clutter. Box up as much as you can, including toiletries that you normally leave out, but that you might not take with you. You don't need to go so far as removing pictures from walls, but your exchange partners should arrive to find plenty of clean, free space to temporarily make their own.
Clean - Speaking of clean, this one is non-negotiable. Clean sheets on beds, emptied trash cans, and a fridge free of leftovers (though leaving condiments and staples for your guests is always appreciated). If you are not able to get your home in immaculate condition (because you're too busy planning your own trip), find a reputable company who understands the situation and can come in after your departure to get your home looking its best.
Resources - In the weeks before your exchange, gather as much information as you can about your area. Visit your local tourist office and stock up on all of their free magazines, brochures, and area guides. Add a personal touch by making notes about some of your favorite restaurants, shops, and sights to see. Include other resources like medical facilities, parks, gyms, and libraries. It's a good idea to include web links and to email the information you've compiled to your exchange partners prior to the trip, so that they can do a little research ahead of time.
Contact Information - Included in the resources you provide should be contact information. Not just your own phone number and email, but the names and numbers of your trusted neighbors, your property manager, and emergency services (9-1-1 is a North American number, not an international one). Your designated property manager doesn't need to be a property manager by profession, but must be someone familiar with your home and responsible enough to handle any issues that may arise.
Bills - Get as many of your bills enrolled in an electronic bill pay system as possible. Put a hold on your mail delivery, or employ the kindness of a neighbor to handle it while you're away. In every exchange I've completed, utilities remain the responsibility of the homeowner, no matter the length of stay.
Honesty - Be completely up front with your exchange partners about any quirks your home might have, areas in town to stay away from, or any other concerns you'd have if you were visiting your home and city for the first time. You don't have to apologize for your home, but neither should you make it out to be something that it's not. Likewise, be honest about your own impending stay, how many people will be in the home if you're having guests visit you during the exchange, and for how long.
Welcome - What can you do to make your exchange partners feel welcome when they arrive at your home? Flowers? Gifts for the kids? A gift card to your favorite restaurant? We arrived in Londrina, Brazil to find that our exchange partners had dinner and a bottle of wine waiting for us. All we had to do was turn on the oven.
You'll come up with a much longer list of items to be addressed prior to a home exchange, like the transferring of keys (usually via a neighbor when we do a simultaneous exchange), where to store important documents (safety deposit box), how to handle finances while you're gone (letting your credit card companies and banks know of your travel plans, researching the availability of cash machines in your destination city), and visits to a travel doctor (vaccinations, immunizations, and prescriptions), but the above will serve as a starting point and a rough guide for preparing your home. With a little bit of trust and adventurous spirit, you'll find that "home" extends far beyond your front door.
Related