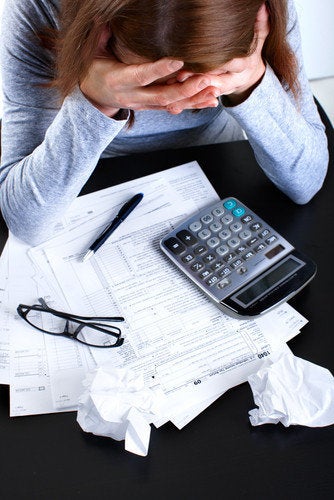 By Gabby Phillips, Associate Director of Content, Women & Co.
Things can change overnight. With little or no warning, your family's welfare and financial security could be put at risk. While there are only so many risk factors you can control, it doesn't mean you can't, or shouldn't, plan for the unexpected. Here are three steps you could take to help you prepare for an emergency.
One way of helping to protect yourself and your family financially is by having appropriate insurance coverage. In addition to basic insurance, such as auto, homeowners and health, you may need additional coverage in case of an emergency, like:
•Life insurance: May provide income following the death of a loved one who provided financial support.
•Disability insurance: Could replace a portion of your income if you are unable to work for a period of time.
•Long-term care: Helps pay for the care you need when you can no longer care for yourself, like home health aides, adult day health care, assisted living facilities, nursing home care and more.
Check with your financial or insurance professional to determine what types of policies and what level of coverage are appropriate for your situation.
Set aside cash savings in an easily accessible account to help get you through tough times without the need to "cash out" investments or tap a credit card. Normally, it is suggested that you save three to six months' worth of living expenses. During times of economic uncertainty, consider saving six to 12 months' worth. But don't worry, you can start saving slowly. Aim to amass three months' worth of expenses. Once you achieve that savings goal, keep going! Whenever you are expecting a tax refund, bonus or unexpected windfall, add the cash to your rainy day fund. Then, once you've accumulated it, conserve the cash in your rainy day fund. Don't use it except for a bona fide emergency.
Regardless of your circumstances, have these basic legal documents in place to help ensure your wishes are known and carried out, even in your absence. Basic documents you should include are:
•A will: A legal document that allows you to control who gets your property, who will be the guardian of minor children, and who will manage your estate upon your death. Without a will, the laws of your state will dictate what happens. Read these tips for writing a will.
•A living will: A legal document through which you are able to appoint a person to make medical treatment decisions for you in the event that you are unable to do so on your own behalf.
•Power of attorney and health care proxy: These documents authorize other people, whom you select, to make financial/legal and medical decisions, respectively, on your behalf if you become unable to do so. Read these tips for writing living wills and health care proxies.
Remember, once you've got your emergency plan in place, review it regularly, especially when you experience a life change, like getting married, becoming a parent, or changing jobs. Any life event could prompt a change in your plans.
About the Author: Gabby joined Women & Co. in May, 2009. Today, she oversees the development and distribution of all content and commentary for Women & Co. She is constantly searching for topics, content and contributors that are important, interesting and relevant to you, so Women & Co. becomes your go-to source for everything you want to know about personal finance. Gabby holds a B.A. from Colgate University, and brings experience to her role at Women & Co. from financial services companies such as Sanford C. Bernstein & Co., Merrill Lynch, and Citi.
Related