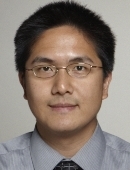 How to Prevent Falls in Older Adults
As a hospital-based geriatric specialist for several years, I frequently provided care to older adults who were hospitalized after falling, having sustained devastating injuries such as fractures, head trauma, and internal bleeding. Many patients improved and were able to return home, but others quickly declined, going from hospital bed to rehabilitation facility to long-term care, where they eventually died.
According to the Centers for Disease Control and Prevention, one out of three people age 65 or older falls each year, and more than 700,000 are hospitalized due to a fall injury, most often a head injury or hip fracture. The risk for falls and fall injuries accelerates after the age of 75. Since many older adults have little physiologic reserve to start with, these injuries often lead to debilitation and death. In fact, nearly 35 percent of patients age 60 and over die within one year following surgery for hip fracture.
Addressing Risk Factors Is Key
Now that I provide house calls to older adults, I recognize why so many of them fall and end up in the hospital. The minute I step into their homes, I often see modifiable risk factors that make falling more likely. Older adults, families, and caregivers can take simple steps to address these risk factors and reduce the chances of falling. Doing so can go a long way toward helping seniors maintain their independence and quality of life.
Visual and hearing impairments. When you can't see or hear well, it takes longer to react to changes in your environment. This general lack of awareness of one's surroundings can increase the risk of tripping, losing balance, and falling.
Medication side effects. Polypharmacy--the use of multiple medications or taking more than are medically necessary--can lead to falls and is a common issue in geriatric patients. Medications that cause drowsiness, such as antipsychotics, antidepressants, sedatives, and opioid painkillers, tend to be widely prescribed in older patients, and are associated with greater risk of falling.
Physical decline. Decreased strength in the lower extremities and poor balance stack the deck toward taking a tumble.
Hazards in the home. Clutter, loose rugs, poor lighting, and lack of safety supports (e.g., grab bars) can all contribute to falls in the home.
Fear of falling. After falling, many older adults develop an intense fear of falling again. In response, they become less and less physically active, leading to debilitation and, indeed, increased likelihood of falling.
Simple Prevention Measures
Countering these risk factors with the following interventions can help older adults decrease their chances of falling, boost their confidence and help them overcome the fear of falling.
1. Get vision and hearing checked annually and take steps to improve any correctible deficits.
2. Always store glasses and hearing aids in the same place when not in use, such as on a bedside nightstand, so they are readily accessible when needed.
3. Ask a primary care physician or pharmacist to regularly review medications and assess whether any of them are causing side effects, such as dizziness or somnolence, which could cause one to fall.
It may be possible for the doctor to modify the medication regimen.
4. Work with a physical therapist to increase strength and improve balance.
5. Modify the home environment to make walking and transferring from one position to another safer:
• Remove clutter;
• Remove loose throw rugs;
• Install grab bars in the bathroom, including the shower and tub;
• Install railings on both sides of the stairs;
• Keep the home adequately lit for easy navigation; a night light in the hallway leading to the bathroom can be especially helpful.
Another key thing older adults can do is ask a primary care physician to evaluate their fall risks and recommend specific interventions. Patients, families, and even doctors often overlook this aspect of medical care. In the Medicare population, less than half of patients who fall discuss fall prevention with their doctors.
Aiming to address this shortcoming, a nationwide, multisite clinical trial is currently testing how to effectively integrate fall risk assessment and prevention strategies into primary care practices. Called the STRIDE study, for Strategies to Reduce Injuries and Develop Confidence in Elders, it uses a co-management model where specially trained nurses evaluate patients older than age 75 and develop individually tailored fall prevention plans. They then work with the patients and primary care physicians to implement the interventions in hope of reducing fall-related injuries.
As you can see, there is plenty that older adults, families, and caregivers can do to help prevent falls and related injuries. It's largely a matter of common sense and making changes that can be implemented fairly easily. A multi-pronged approach that addresses all the risk factors could have a very positive impact on older adults' safety, health, and quality of life.
Popular in the Community